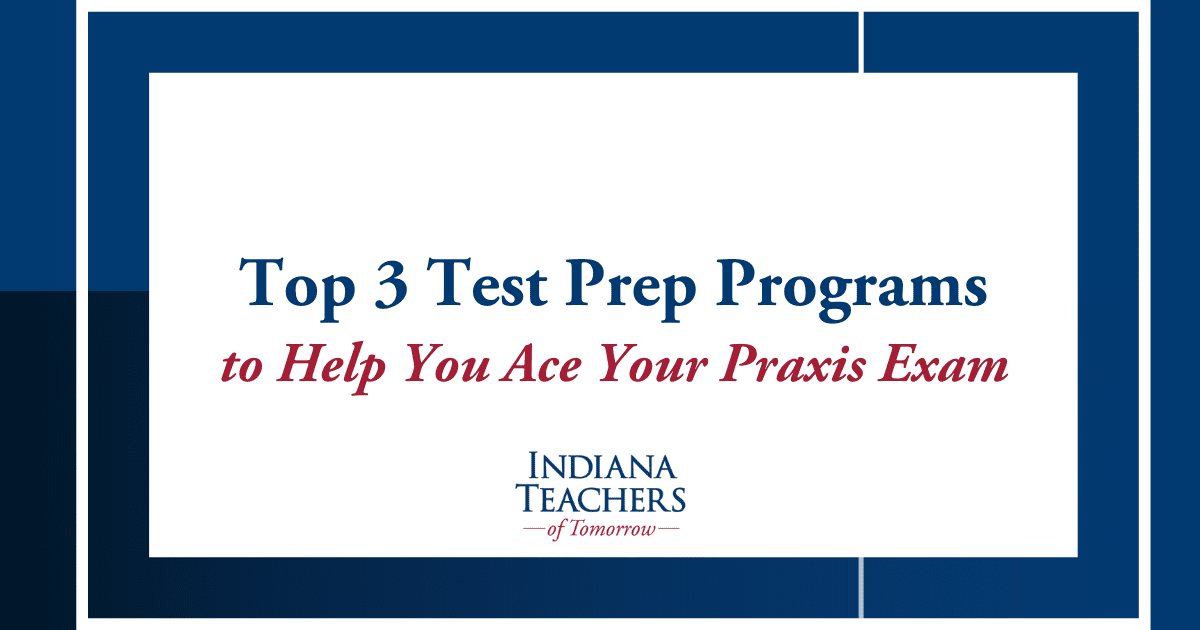 Congratulations on taking your next step towards your licensure journey! Now that you've officially enrolled in our program, your next step is to start preparing to take your content exams. According to the Indiana Department of Education (IDOE), you are required to take the ETS Praxis exams in order to pursue certification. You'll take specific exams depending on the content area you wish to pursue. For example, if you wanted to teach physics, you'd take the Physics: Content Knowledge exam. If you already know what area you'd like to teach, that's great! All that's left is to register for your exams and get to studying. Indiana Teachers is committed to your success as a teacher, which is why we've created this list of the best Praxis test prep programs in Indiana, along with our exclusive discount codes. Keep reading to see which program is the best fit for you!
The Learning Liaisons is a test prep company that has helped thousands of people pass their content exams. Founded by Dr. Jason Ample, The Learning Liaisons is armed with the best instructors per each content exam. They're teachers just like you, so they've taken this exam and have taught the subject. They'll be able to teach you the ins and outs of the content exam so you don't have to sweat the small stuff! The courses are available for purchase individually by exam and you have the option to purchase access for two months or one year. If you feel like you're struggling during the course, there's online 1-on-1 tutoring you can schedule with the course instructors that are held over Zoom. They also offer free webinars, free courses, and you can subscribe to their YouTube channel for free videos. Overall, we feel like this program has the best quality test prep and you won't be disappointed in using it! We also have a discount you can use when purchasing your courses. You'll get 20% off if you use our code TTPRAXIS25.
Research & Education Association (REA) is a test prep program that offers test prep of all kinds, ranging from high school SAT exam prep to GED prep to teaching certification prep. Their packages include practice tests, comprehensive reviews, study tips and strategies, top-level feedback, and much more. There are also packages that include a textbook along with the practice test, so you can get a more in-depth look at the Praxis exam content. The textbook is available for purchase through approved sellers, such as Amazon, Barnes & Noble, Books A Million, and Indie Bound. However, if you want to use our discount code, you'll have to purchase your materials directly through their website. Our discount code covers 20% off ALL test prep books or digital products! If you're looking to purchase REA's test prep, add promo code RTX67 when you check out.
240 Tutoring is a test prep company that offers test prep in multiple states across the country for those pursuing a teaching certificate. Their test prep comes in a subscription format, meaning you'll pay $39.99 a month for full access to the entire Praxis study guide catalog. Once you've subscribed, you can add multiple content areas to your subscription. This means if you felt like you wanted to add Special Education to your list of content exams to take, you can simply find it in their catalog and add it to your subscription! Their prep includes a benchmark assessment, practice questions with detailed answers, study materials, flashcards, and a full-length diagnostic assessment. And the best part? If you feel like it's not working for you, you can cancel your subscription at any time. Feel like you want to give 240 Tutoring a shot? 240 Tutoring is offering an exclusive discount to all Texas Teachers candidates. You'll get 20% off monthly, meaning you'll pay $30 per month for unlimited access to all Praxis test prep! You can sign up for this amazing offer by clicking this link.
Ready to Get Licensed? Let's Go!
Now that you've looked into test prep options and decided what you're going to use to ace your exam, you're ready to get licensed! At Indiana Teachers, we strive to make sure you're following the steps you need to become the teacher you've always wanted to be. Check out our #GetReady page to see exactly what steps you need to take to become a teacher of tomorrow.