AEPA (Best Price)
AEPA is offering one of the lowest cost test prep solutions. No discount is needed because the price is already unbeatable! Click the logo and select your test, which will bring you to a new page. On this page, click on the link: "View the preparation material available for this test" (next to Prepare on the left-hand side of the page).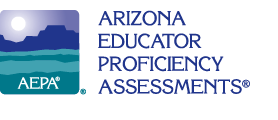 ---
240Tutoring (25% Off Monthly)
240Tutoring is offering an exclusive discount of 25% off their regular monthly subscription price. Any user who subscribes using the link below will pay just $30 per month and have unlimited access to all study guides offered by 240 Tutoring for Arizona Tests. Once you sign up through the link,  you will make their first monthly payment of $30 and have immediate access to our study guides.
https://study.240tutoring.com/subscribe/totnes20

---
Study.com (50% off)
Study.com is offering 50% with promo code StudyTeach2020
*The discount is set up to charge monthly, but the savings are the same. This way, you are not locked in for the entire six months.
Discount Steps:
1. Go to the Study.com website and create an account or sign in.
2. Select a Teacher Certification Exam Prep.
3. At the payment screen, click "I have a coupon code" and enter the code StudyTeach2020
4. The coupon field does not open unless you click on the text.
5. Get started!