How to Become a Teacher in North Carolina
Becoming a teacher in North Carolina is affordable and easy through our 4-step alternative certification process. Candidates interested in teaching who have a bachelor's degree in a subject other than education and have not completed a teacher preparation program may pursue Teachers of Tomorrow's North Carolina alternative teacher certification. Our state-approved, self-paced alternative certification program is designed in four easy steps for career switchers and recent college graduates. You learn at your own pace, on your own time with a team of professionals helping along the way. Want to start teaching for a better tomorrow? Continue reading our four steps toward success.
Step 1. Apply Now
The first step is to apply, it's free and easy. To be eligible for the Teachers of Tomorrow North Carolina alternative certification program, candidates must have a 4-year bachelor's degree with a 2.7+ GPA.
After submitting your online application, followed by your transcripts, one of our experienced Program Advisors will reach out to you. Together, you'll work on creating a strategy- made just for you- to help earn your teaching license. Your Program Advisor will be there with you each step as you navigate through the four-step process.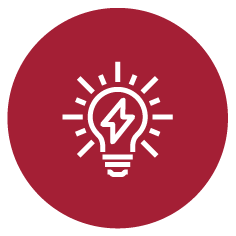 Step 2. Test & Train
Once you're officially enrolled in the program, your teacher training is underway. During this time, you will begin the exciting part of your teacher preparation, your training modules! Our flexible learning modules are 100% online and available to you 24/7. As soon as you're admitted into the program, you have instant access to your Classroom Readiness training modules. You can dive into more than 270 hours of Classroom Readiness training, preparing you to become a successful teacher. From digital classroom tools to student engagement and everything in between, you'll soon be ready to teach in person.
In order to become eligible to teach, you will need to pass your North Carolina state tests. You will be required to pass the North Carolina State Board of Education (NCSBE) approved licensure exam(s). There are two types of subject-specific licensure exams used for testing requirements in North Carolina: Praxis Testing and Pearson Testing. You must take the exam for the area in which you are seeking licensure, but you are welcome to take additional exams. We offer several study resources to help you prepare, including test prep discounts! It's also important to note that if you have 24 or more hours of college credit in your desired licensure area, you may qualify to delay testing! If you'd like to learn more, follow this link to read about North Carolina teacher testing requirements.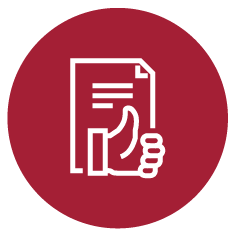 Step. 3 Let's Teach!
After becoming a master in your content area and Classroom Readiness Training, you are ready to teach! You will begin your first-year teaching position on a Residency License. You will work as a full-time teacher, earning full pay and benefits. You'll be paired with a Field Supervisor to help guide you. While you teach your first two full academic semesters in a North Caroline classroom, you'll also finish your Excellence in Teaching and Learning training modules.

Step 4. Earn your License
Once an entire year of teaching in a classroom is completed, it is time to upgrade your teacher status. With the recommendation of your Principal and Field Supervisor, you are almost done with this entire process. This is when North Carolina Teachers of Tomorrow provides you with a letter of completion along with a transcript of your complete coursework. With these documents, you may now apply for your North Carolina Initial Professional Educator's License. Now you are ready to teach for a better tomorrow!
Now weren't those steps easy? Get started today: