The future for teaching careers in math is extremely promising, especially now that there is an urgent need for hires in the STEM (science, technology, engineering, and mathematics) department.
Many job opportunities that await math enthusiasts are staggering; however, some states and subject areas have more urgent demands than others. For instance, Texas endured a statewide shortage for math teachers during the 2016-2017 school year.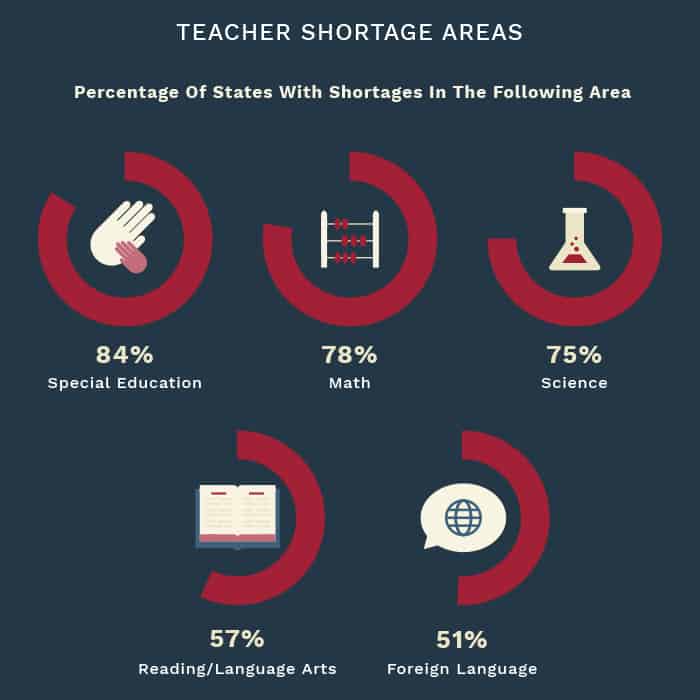 In the future, schools are predicted to hire math education specialists where professionals will serve as a full-time math educator or coach for less-experienced elementary, middle school, and high school teachers. Given that you have complete, if not advanced credentials, there are lots of great opportunities that are yours for the taking.