Congrats Juliette Broussard
Schneider Middle School teacher Juliette Broussard was named the 2020 Finalist for Texas Teacher of the Year. Broussard advanced to the state level after being named Pasadena ISD's Elementary Teacher of the Year and Region 4 Teacher of the Year. Broussard was selected as a top contender out of a pool of 40 Regional Teachers of the Year which includes 20 elementary and 20 secondary teachers from each of the 20 Education Service Centers in Texas.
Texas Teacher of the Year is the highest honor a teacher can receive in the state of Texas. It is awarded by the Texas Association of School Administrators. The Teacher of the Year program annually recognizes educators who have demonstrated outstanding leadership and excellence in teaching.
Broussard, who is a Texas Teacher of Tomorrow alumni – has always shown leadership and is known to consistently have the highest benchmark, Mock STAAR and STAAR scores in Pasadena ISD.
Broussard goes above and beyond for her students – and her dedication to those students has not gone unnoticed. She has received numerous teaching awards. She is also known for tutoring students before and after school and voluntarily works with them during conference periods to help students achieve academic success.
"When I began working as a teacher, I knew that I found my calling," Broussard said. "This award means so much to me because I think the world of my students and I desire to help them succeed and develop on their educational journey. As such, I dedicate this award to my phenomenal students who bring out the very best in me."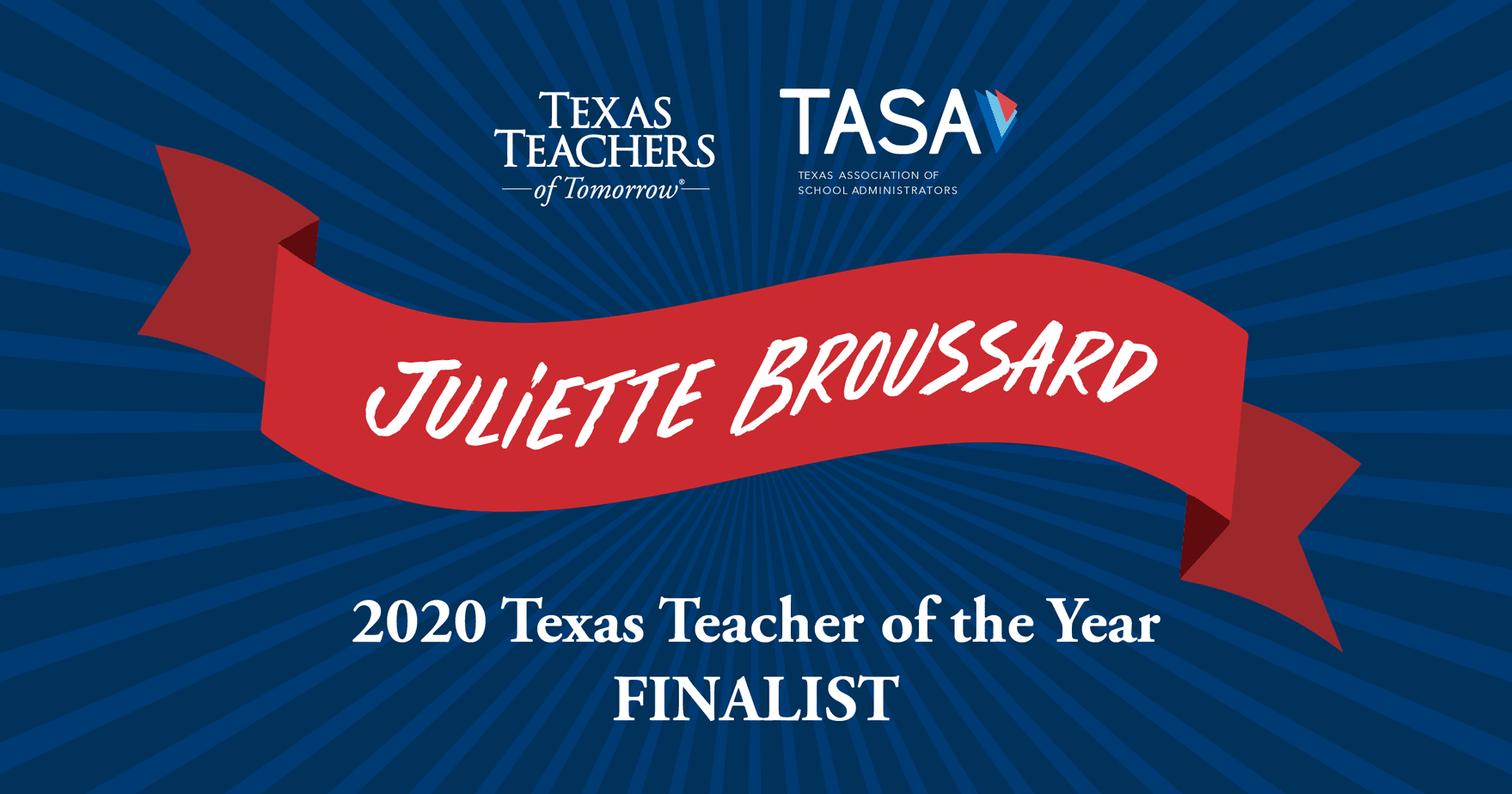 References
Pasadena Independent School District. (05/28/2019). Pasadena ISD names Teachers of the Year. Retrieved from Pasadena ISD
Pasadena Independent School District. (08/08/2019). Broussard named Region 4 Elementary Teacher of the Year. Retrieved from Pasadena ISD