STR Test Prep Webinars OPEN for Registration!
Required STR Exam Approaches
As the new TEA-required STR exam approaches, Texas Teachers remains your committed partner! We're here to help you stay on track and feel confident as your work toward your program completion. If you are seeking certification in Core Subjects 4-8, Core Subjects EC-6, English Language Arts and Reading 4-8, or English Language Arts and Reading/Social Studies 4-8 and will not have been issued your Standard Certificate by December 30, 2020, you will be required to take the Science of Teaching Reading (STR) Exam. If you fall into one of these categories and will be soon taking the STR exam (click here to take our self-quiz if you're still unsure!), we've launched a three-part series of webinars to help you #AcetheTest!
Free STR Webinars
Our talented team of curriculum writers has dedicated their efforts to create a comprehensive STR Exam Prep! Over the coming months, we will be hosting FREE webinars to help you understand, prepare, and pass the STR exam! Registration is now open, so we encourage you to save your spot and mark your calendars!
Register Today!
Candidates are welcomed and encouraged to register for all STR webinars in our brand new STR Webinar Test Prep series. We will host each session multiple times to allow you the opportunity to attend when it best fits your schedule. Each webinar will include completely new information. While we recommend attending each part of the series in order, it is absolutely not required! Click on the blue register button below to register for each webinar in our three-part series!
Definitions & Classroom Examples | Register to Watch Recording

Running Records & Video Analysis | Register to Watch Recording

Shared Reading, Interactive Writing & Intervention | Register to Watch Recording

Still Unsure If You Need to Take the STR?
Take our short, interactive self-quiz to see if you need to take the STR!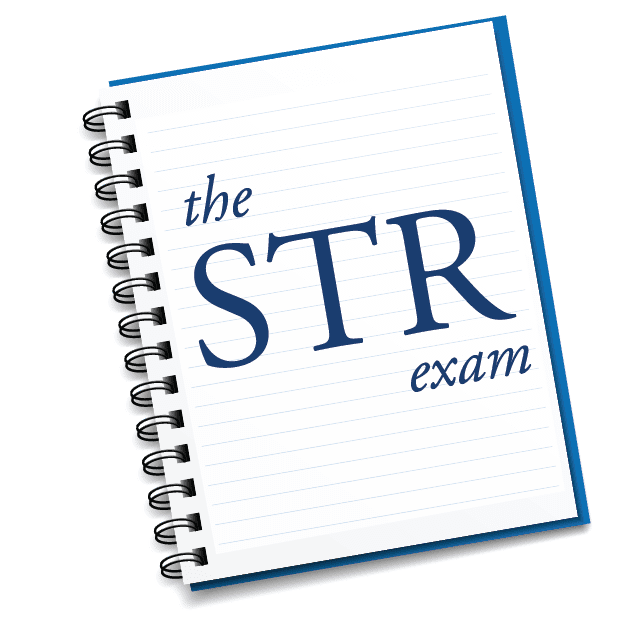 More Questions?
We've got answers! To learn more about the STR, why it's required, and what the exam entails, please read this blog post. For any additional questions, check out our STR FAQ!