Pay Bump for Texas Teachers! Teacher Salary Surpasses $100,000

Texas Recognizes Our Best Teachers
Teachers play a vital role in our strengthening our communities. We are proud to share that their hard work and dedication through turbulent times are being rewarded! Texas is offering teachers more than $100,000 annually. This effort will help create educational fairness in the state's most impoverished schools, where COVID-19 has caused learning loss. To help teachers move beyond COVID-19 and offset learning loss, the state will reward teachers for assisting their schools in building back stronger. The time to become a teacher is now. Apply today for free.
Teacher Incentive Allotment
The new Teacher Incentive Allotment introduced by the Texas Education Agency will distribute the recently accrued state funds to increase existing stipends leaving behind the traditional concept of "incentive pay." Instead, the large stipends will reward teachers for their excellent work in high-poverty schools. The Teacher Incentive Allotment will payout each teacher anywhere from $3,000 to $32,000.
Equity for All
To receive the allotment, districts must submit a teacher evaluation guideline proposal to the Texas Education Agency. A single year of standardized test scores will not be a deciding factor for approval because students in wealthier schools tend to score higher. The focus will be on growth measure plans and classroom observations. An example of a growth measure can be improving standardized test scores year-over-year. By focusing on growth, the state moves away from criteria that only benefit wealthy schools. In addition to student growth, the state requires classroom observation to be included in a district's evaluation plan. Classroom observation will help administrators see how a teacher manages, engages, and supports students. Districts can also include other criteria, like campus leadership or student feedback
As of today, at least 82 districts and charter schools have received or will receive supplemental money from the Teacher Incentive Allotment.
Receiving Funds
It is important to note that the Teacher Incentive Allotment is not a grant, yet a commitment to provide fairness across schools. When the state releases the allotment, the school district must use 90% of the money on the personnel where it was generated to ensure poorer campuses receive their money.
House Bill 3, passed in 2019, will implement a 4-step process to ensure that money flows to the high-needs schools; this process allows the stipends to be equity-focused. Teachers who possess the highest designation at their school's ISD will receive more funds. Low-income schools will receive the most funding. If stipends from other departments, such as athletics or other school clubs, are taken into account, it is very possible that many teachers' salaries will increase to over $100,000 a year. To better understand how the distribution of funds from the Teacher Incentive Allotment works, please review the flowchart below.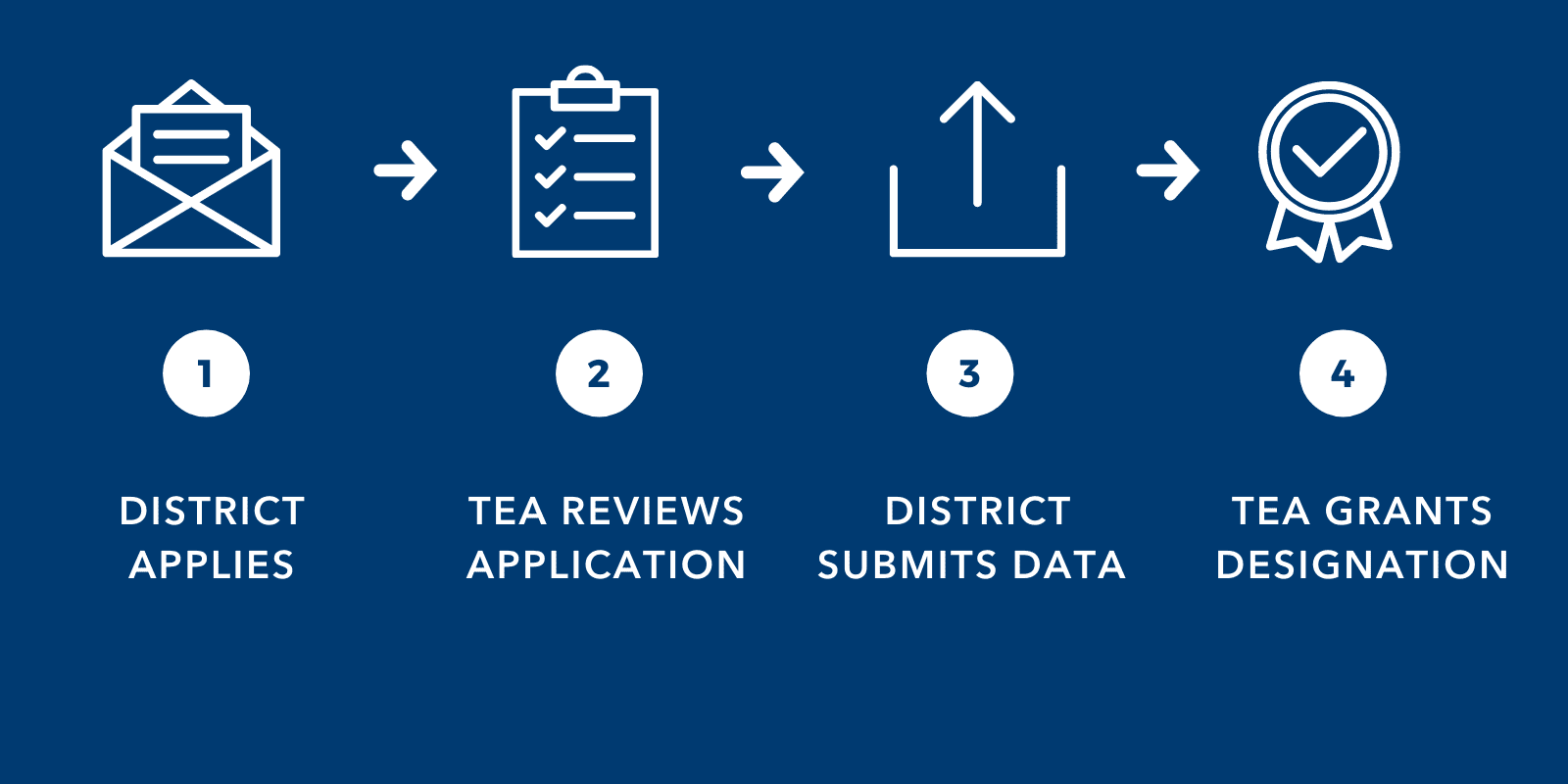 This funding will be a great help to current and future teachers. This step towards education equity will not only benefit teachers but students tremendously! The Teacher Incentive Allotment, in conjunction with the new proposed starting salary of $70,000, teaching is both a lucrative and rewarding career!  With this knowledge, it's time to get to work. You can apply for free to Texas Teachers today to help provide all students with the teachers they deserve. The time to become a Texas teacher is now!
Texas Teacher Pay Raise 2021-2022
In June of 2021 Dallas ISD approved a budget for 2021-2022, that included a Texas Teacher pay raise of 2%. This also extended out to librarians, principals, and more. Not to mention, on average, a DISD (Dallas Independent School District) teacher receives an average salary of $63,000. In 2021-2022, the minimum teacher salary with no experience was $33,600, with 10 years of experience 45,500, and with 20 or more years of experience, 54,500. 
Will Texas teachers get a raise in 2021?
Due to the 2021 – 2022 budget approval by Dallas ISD, there will be a teacher pay raise in Texas. All Dallas teachers will receive 2% more that they were originally being paid. In addition to the teacher salary raise, librarians, principals, and other employees paid on the teacher scale will also have their pay increased. 
How much do teachers make in Texas?
Teacher salary in Texas fluctuates based on a various factors. Amount of time in the field, grade level, district, and more can cause the difference in pay. In Texas, the hourly rate for teachers is around $19, but again due to multiple reasons, salary can range from $33,500 to $54,500. 
A Career That's Priceless
Becoming a teacher is a choice that takes a lot of courage and brings great reward. Yes, you are able to work on yourself and your own teaching network. However, you are also in charge of educating the future, being a role-model to students, and so much more. Choosing to teach is a way to have a large impact on a community, by working towards improving the education system and helping solve the teacher shortage. It's time to apply for free to Texas Teachers of Tomorrow, and help provide all students with the teachers they deserve. The time to become a Texas teacher is now!