Study.com (50% off)
Study.com is offering 50% with promo code StudyTeach2020.*
*The discount is set up to charge monthly, but the savings are the same. This way, you are not locked in for the entire six months.
Discount Steps:
1. Go to the Study.com website and create an account or sign in.
2.Follow the prompts to create an account. Make sure you select "Test Prep".
3. At the payment screen, click "I have a coupon code" and then enter the code StudyTeach2020
4. The coupon field does not open unless you click on the text.
5. Once all info is entered, select Join Now.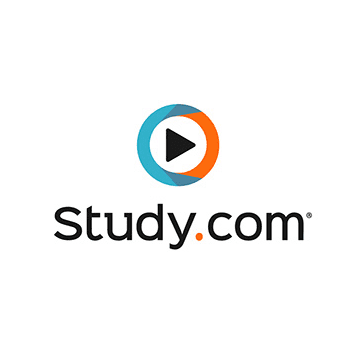 ---
Certify Teacher (20%-60% off)
CertifyTeacher.com is offering an exclusive 20%-60% discount for Texas Teachers of Tomorrow candidates.
Please use the promo code: TXTEACHERS4728*
*This promo code can only be applied to Test Prep Solutions and does not apply to study guides or bundled products.
Discount Steps:
1. This promo code will only work if your email address is pre-registered.
2. To pre-register your email address to use the Teachers of Tomorrow's promo code, simply forward CertifyTeacher a screenshot of your Intern Portal displaying your contact information to sales@certifyteachers.com.
3. They will verify that you are a TOT candidate and activate your discount.

---
EZ TEXES Tutoring Services (25% off)
EZ TEXES is offering an exclusive 25% discount on their 2-week, 4-week, and 8-week products. To claim this discount, you are required to use the chat function on their website or email texes@texesexamprep.com.*
*Please note that you will be required to provide evidence of your admissions to Texas Teachers of Tomorrow. Once verified, they will then send you an invoice to proceed with the purchase!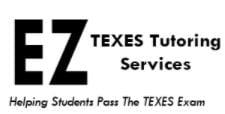 ---
Ed Publishing and Consulting (10% off)
Ed Publishing is offering an exclusive discount of 10% off ANY product with the promo code TEACHERSOFTOMORROW*
*Please note that the promo code needs to be placed in the "Notes" section of your shopping cart. The 10% will be refunded to your credit card after purchase within 48 hours.

---
REA (30% off)
Research & Education Association is offering an exclusive discount of 30% off ALL test prep books or digital products. Any user who purchases must use promo code RTX67 to receive a discount. www.rea.com

---
240Tutoring (25% Off Monthly)
240Tutoring is offering an exclusive discount of 25% off their regular monthly subscription price. Any user who subscribes using the link below will pay just $30 per month and have unlimited access to all study guides offered by 240 Tutoring for Alabama Tests. Once you sign up through the link, you will make their first monthly payment of $30 and have immediate access to the study guides. Their preparation includes a benchmark assessment, authentic practice questions (and answers), study materials, flashcards, and a full-length diagnostic assessment. By scoring 90% on the diagnostic assessment, you qualify for the 240Tutoring guarantee – if you fail, you get your money back! Click their logo below to get started.