Alternative teaching certification was originally introduced in the United States as a way to fill severe teacher shortages. The definition of an alternative teaching certification is a program that allows individuals who do not have backgrounds in education to pursue their dreams of becoming a teacher. It allows those who have not completed coursework in education the opportunity to meet teacher standards.  Most importantly, alternative teaching certification programs are available in a majority of the United States. Read more of our alternative teaching certification guide and get started on your journey to becoming a teacher today!
Requirements for Alternative Teaching Certification 
The requirements for alternative teaching certification can sometimes vary, however, the general needs are similar across the board. In most states, individuals must have a bachelor's degree, preferably in the field or subject that the individual is hoping to teach in. Many individuals choose alternative teaching certification programs because of their ability to be completed in as little as one to two years, accelerating their journey to working in a classroom.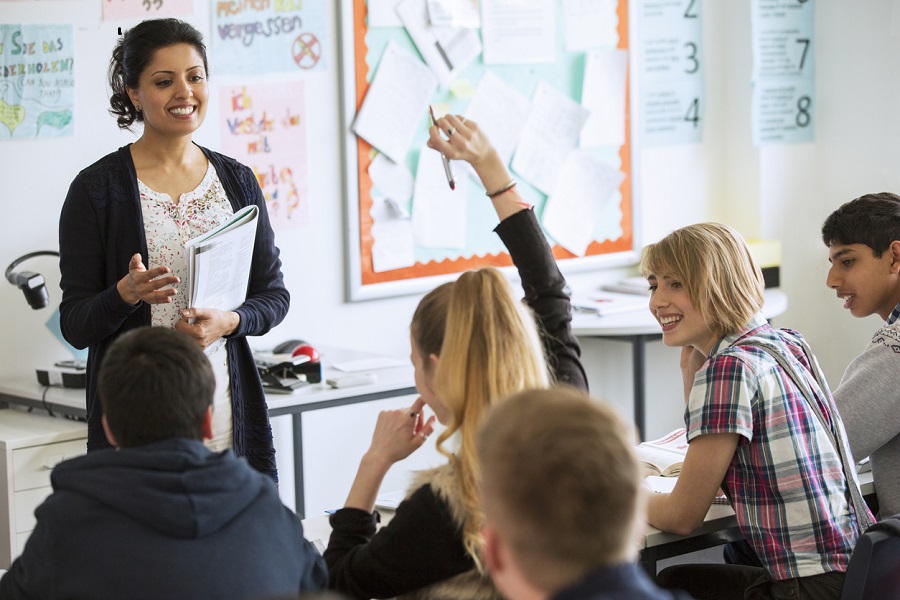 Alternative teaching certification programs can lead to a post-graduate certificate or a master's degree. Additionally, as part of the program in certain states, individuals may be granted a provisional or transitional teaching certificate. This means that they can teach in school while completing their education. After completing an alternative teaching certification program, individuals will be required to pass the state's exams that are required for teaching. For example, they may be asked to complete a Praxis exam, a test that measures certain knowledge and skills individuals need for the classroom. Remember that all states are unique in their requirements of teachers, including requirements for alternative teacher certification. Be sure to do your research and make sure you are completing the correct prerequisites for the state and district you are hoping to teach in. 
Common Pathways to Alternative Teaching Certification
If you are interested in alternative routes to teaching, you may be wondering what some common pathways to alternative teaching certification are. In most cases, certification through an alternative route will require completing an approved alternative teaching certification program. It is also typical that states require individuals to seek out approved programs that have been reviewed by the state's teacher licensing board, or the licensing board where the program is located. Below are the main categories of alternative teaching certification programs: 
Certification through a formal alternative teacher preparation program – Alternative teacher certification programs, like Teachers of Tomorrow, offer a flexible curriculum that allows individuals to complete requirements at their own pace. They have a formal structure and require application and approval before enrollment. 

Transition to Teaching – This is a government program that helps to support recruiting efforts of mid-career professionals and recent graduates who did not major in education in their undergraduate programs. 

National Board for Professional Teaching Standards certification – The National Board for Professional Teaching Standards is a nonprofit that allows for advanced certification. The goal of this organization and certification is to bring numerous benefits to teachers while helping to improve schools across the nation. 

Career and Technical Education certification – Also known as CTE, this certification is great for individuals who do not posses a bachelor's degree, but rather the technical experience to teach specific classes based on their background. Typically, a certain number of years in a field is required, and not all states allow this type of certification. 

Emergency and Provisional teaching certification – This certification allows individuals to temporarily serve in the classroom. Typically, they are required to be enrolled in an alternative teaching certification program, and may need to possess a bachelor's degree. 

In-district training – This is designed for individuals who are already enrolled in a teaching certification program. They are able to work on developing their skills by teaching in the classroom while they complete program requirements. 

Teaching equivalency and portfolio evaluations – Offered by a select number of states, individuals who choose this path do so are able to substitute teaching experience in private schools or post-secondary schools for the requirement of of teacher preparation education. 
Not all of these pathway are available across the United States, and they all have different qualifications and requirements within them. However, despite their differences, they also share a lot in common. 
Steps to Alternative Teaching Certification
Below is a list of steps to alternative teaching certification that individuals can follow. The steps may change depending on the path that an individual takes, however, most teachers tend to follow them for certification: 
Apply to an approved alternative route teacher certification program – You will be required to provide certain information like formal transcripts from an undergraduate program when applying to alternative teaching certification programs. 

Complete the formal coursework required prior to the student teaching experience – A structured curriculum will be provided and must be completed as part of the program that you enroll in. 

Apply for a provisional teaching certificate in order to complete student teaching – The best way to learn is by doing so firsthand. Teaching in person while you complete coursework will help you as you implement what you've learned in your program. 

Pass your state's exams for prospective educators (note that a growing number of alternative programs may require a passing score on these exams as a condition of admission, which may change the order of the steps) – All states require exams to ensure that teaching candidates possess the necessary knowledge to teach students. 

Apply for your professional teaching certificate – When you apply for your professional teaching certificate, you will need to pay a fee and submit a background check. 
Because requirements may change depending on the state and district an individual applies to, teacher candidates should check with the board of education for the state they want to teach in for current requirements and limitations. Additionally, many states exclude special education and early childhood education from alternative route pathways. This is because 
individuals who have obtained a bachelor's degree in another subject will not be able to meet the coursework requirements for these certifications.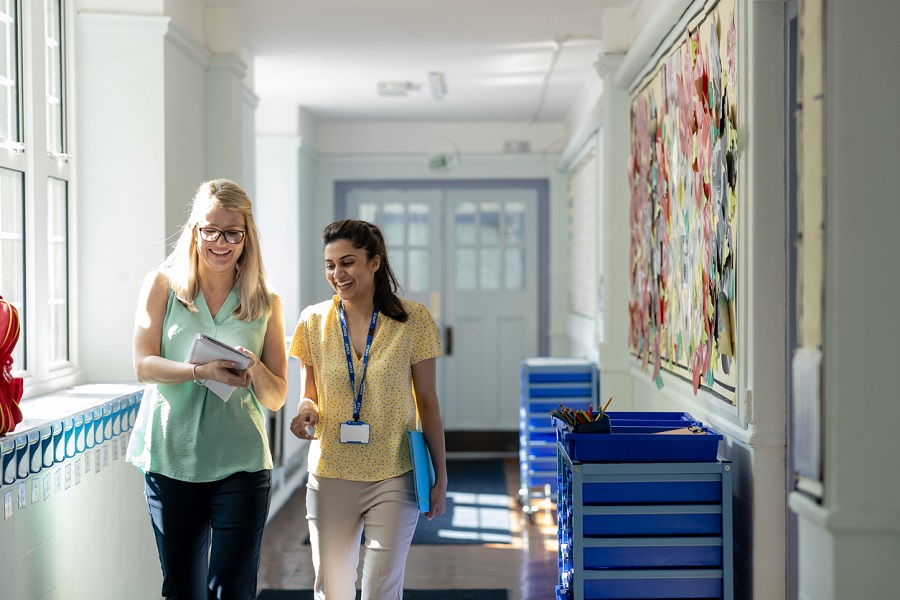 The Right Alternative Teaching Certification Program for You
Every individual is different, so it is important to fine the right alternative teaching certification program for you. The acceptance and approval of alternative routes to teaching is continuing to grow, meaning many schools offer online alternative teacher certification programs. There are many national and regional transitional programs as well. Discover more about alternative teaching certification programs and how they can be a great fit for you!