Today, teachers play a multifaceted role that goes beyond traditional classroom instruction. They're mentors, councilors, curriculum designers, technology integrators, examination experts, and more— all in a bid to support students' holistic development.
To meet the diverse needs of students and navigate through the intricacies of modern education systems, teachers must embrace professional development( PD). 
Professional development courses offer a pathway for you to continually refine your skills, adapt to emerging trends, and, ultimately, provide a superior learning experience for your students. You remain current with the evolving educational methods, technology, and pedagogical research.
In this comprehensive guide, we will explore the best professional development for educators to empower you at every stage of your teaching career.
What Are Professional Development Courses?
Professional development (PD) courses encompass a wide range of structured learning experiences designed to enhance a teacher's proficiency in various aspects of education. PD courses go beyond traditional academic training and focus on practical skills, pedagogical strategies, and innovative approaches that you can directly apply in the classroom.
Professional development can take various forms, including workshops, seminars, online courses, conferences, mentorship programs, etc. The goal is to equip educators with the knowledge and tools they need to foster a conducive learning environment and support the academic growth of their students.
That said, professional development is not a one-size-fits-all endeavor. It is highly adaptable and can be tailored to suit individual teachers' specific needs and aspirations.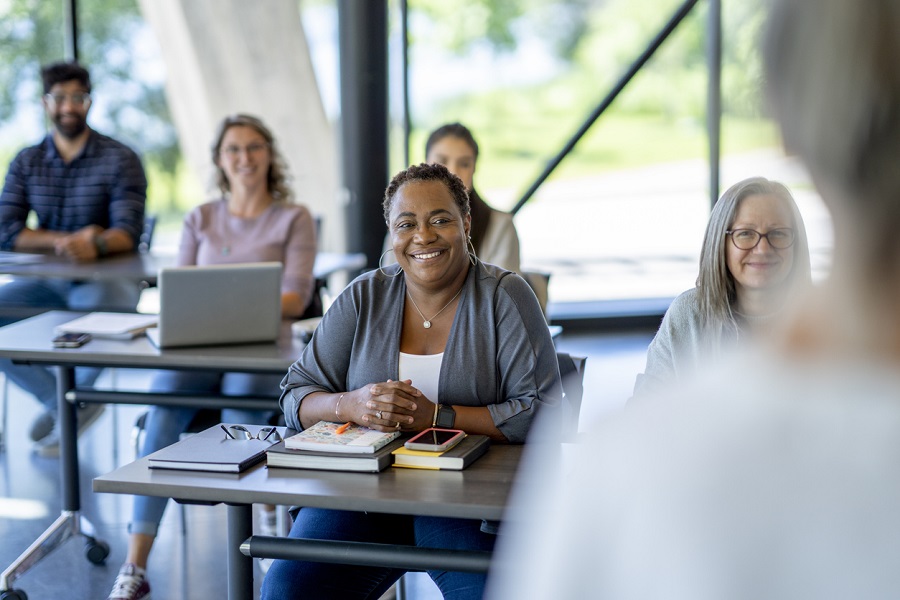 Whether you're a seasoned educator looking to stay at the cutting edge of educational practices or a novice teacher eager to build a strong foundation, there's a professional development course suited for you. You can take a PD course online, enroll in an in-school program, study while you work, or even take a break from the classroom and advance your education with a course.
Taking a professional development course offers you benefits even beyond your teaching career. These include:
You enhance your teaching skills and become more effective in the classroom, leading to better student outcomes.

You become more adaptable to new technologies and more innovative.

PD gives you personal and professional growth, giving you a sense of accomplishment and fulfillment.

You can network and collaborate with your peers, gaining better insights, resources, and best practices in education.

You get career advancement opportunities within the field of education.
Professional development requirements can vary significantly from one state or school district to another. What may be considered a valid PD activity in one region may not carry the same weight in another. It's important to familiarize yourself with your preferred state's requirements for professional development. 
Additionally, you should note that completing professional development courses differs from certification. 
Research the licensure and certification requirements for your state career goals and local conditions to ensure you're on the right path toward achieving your professional aspirations. Find out how long you'll need for a certain course or how many courses you need to take, and continuously check the changes in your school district that may involve PD courses.
Best Professional Development Courses
Selecting the right professional development course can be a daunting task, given the abundance of options available. To ease your decision-making process, we've compiled a list of highly recommended professional development courses for teachers. 
Here are the ten best professional development courses for teachers:
Simple K12 is a leading provider of online professional development skills for educators. The institution offers a diverse range of courses covering topics such as technology integration, classroom management, and differentiated instruction. 
Here's what makes Simple K12 stand as a preferred provider for PD courses for educators:
Conveniently accessible PD courses that are available online.

Certificates on completion.

Specialized in education technology, which is crucial in today's digital age.

Wide range of topics to cater for different levels of expertise and subject areas.

Experienced instructors and experts in the field of education, ensuring the quality and relevance to their courses.

Interactive learning experiences such as webinars, forums, and discussions.

A great community for networking, sharing ideas, and collaborating with peers.
Simple K12 offers over 1,500 on-demand training courses across various topics, K-12 grade levels, and subject areas. Their training options include virtual workshops, on-demand training sessions, virtual sessions, and other learning resources. You learn in an engaging and interactive way and collaborate with your peers across the world.
Examples of courses offered by Simple K12 include classroom management, Gamification & game-based learning, Career and Technical Education, etc.
2- 40 Hour Teacher Workweek
Created by Angela Watson, a former classroom teacher, the 40-Hour Teacher Workweek program focuses on time management and productivity strategies for educators. 
This course provides practical solutions to help teachers reclaim their work-life balance, reduce stress, and increase their effectiveness in the classroom. 
Here's what makes the 40 Hour Teacher Workweek program standout:
Teacher-centric approach that addresses the challenges faced by teachers today.

Focus on work-life balance, which is a critical issue in the teaching profession.

Proven strategies since the creator of the program is an experienced educator.

Community support of educators who share their experiences.
The 40-Hour Teacher Workweek offers training in PDF and audio formats. You can read or listen to their course content. You also get a library of resources in printable material and templates to help you with your learning.
Examples of skills you can learn with this course include time-blocking for teachers, stress-reduction strategies for educators, and classroom organization.
3- EdWeb
EdWeb offers a vibrant online community and professional learning network for educators. Their platform hosts a wide array of webinars, discussions, and courses on diverse educational topics. 
Here's what makes EdWeb stand out:
A collaborative learning environment for educators. 

Teachers can connect with peers, share insights, and gain valuable perspectives from a global community of educators. E.g., you can collaborate with teachers in Germany, Switzerland, and the UK and broaden your scope.

Flexible EdWebinars that can be viewed either live or as recordings at any time, providing learning flexibility.
EdWeb offers training in different options such as webinars, courses, workshops, and professional learning communities. You can get live and on-demand webinars and collaborate with their online community of educators.
Some notable courses on EdWeb include "Creating a Positive School Culture" and "Innovative Strategies for Student Engagement."
4. Negotiating Learner Differences
This course, offered by Dr. William Cope of the University of Illinois at Urbana-Champaign, focuses on inclusive teaching strategies to address diverse learning needs in the classroom. It equips educators with practical tools and techniques to create an inclusive and supportive learning environment. By understanding and accommodating various learning styles and preferences, you can enhance the educational experience for all students.
Here's what makes the Negotiating learner differences stand out:
It only takes 15 hours, enabling you to complete it fast.

The course is available online and can be taken conveniently at your own pace.

A certificate is offered after completion.
The Negotiating Learner Differences is offered through Coursera, and the format is online. Therefore, you have to log in to the platform to access the course content and material.
5- Teaching Practical Science in Secondary/High School
Teaching Practical Science is a valuable resource for enhancing the delivery of practical science lessons for science teachers. Participating in this course gives you the expertise to create engaging and memorable science lessons.
The very practical and hands-on nature of this course is a welcome break from most educational approaches, which are heavy on theory and light on practice, leaving the students raw and unprepared for the organizational demands of the world out there.
Teaching Practical Science in Secondary/High School course stands out against its competition because it offers:
Focus on practical science, helping you enhance student's understanding of scientific concepts.

It helps improve student engagement with practical experiments and other strategies to boost participation.

The course is aligned with the global STEM skills gap.

The course offers a peer-to-peer learning environment where teachers can share insights, advice, and best practices with fellow professionals.
The course covers effective lab management, hands-on experiments, and strategies to foster a love for science among secondary/high school students. 
6- Becoming a Better Teacher
Becoming a Better Teacher is offered by the British Council. The course is designed to empower educators with comprehensive teaching skills. It takes about 6 weeks, and a certificate is provided on completion.
Here's what makes the Becoming a Better Teacher: Exploring Professional Development course stand out:
The course is designed to be flexible and can be taken online, making it easily accessible.

The course emphasizes community building, giving educators an opportunity to connect with other professionals in the field of education, share experiences, and engage in discussions.

Collaboration with the British Council and UCL Institute of Education, which are reputable institutions.

The course focuses on helping teachers develop reflective practice, which is essential for continuous improvement in teaching.
This course is offered through a platform in written and video format.
The course covers pedagogical techniques, classroom management strategies, and innovative approaches to instruction. 
7- Teaching in University Science Laboratories
Teaching in University Science Laboratories is a specialized course that focuses on improving science laboratory teaching in higher education. This specialized course caters to educators involved in university-level science education. 
It provides insights into effectively managing laboratory sessions, facilitating hands-on experiments, and promoting a safe learning environment. By mastering the art of teaching in science laboratories, educators can inspire a new generation of scientists and researchers.
Here's what makes the course stand out:
The course offers a comprehensive content of 7 modules that cover various aspects of improving laboratory classes in higher education.

Provides practical strategies to enhance student engagement and probe their understanding of laboratory practices.

It emphasizes professional development and was developed by ECTN (European Chemistry Thematic Network, making it highly relevant for educators in the field.
The Teaching in University Science Laboratories is offered through Coursera in different formats like video content and reading material.
8- Class Central
Class Central is a valuable platform that aggregates a wide range of online courses from various providers, including renowned universities and educational organizations. 
Teachers can explore courses on subjects ranging from STEM education to language instruction. 
Here's what makes Class Central unique in professional development courses for teachers:
Diverse courses available, allowing you to tailor your professional development to your specific interests and areas of expertise.

The platform provides personalized course recommendations based on your interests and previous course enrollments.

You can track the progress of multiple courses from different providers on a single platform, making it convenient to manage your online learning journey.

The content here is aggregated, giving you a rich source of information from authentic sources.
Class Central courses are offered in video format, which is accompanied by explainer written content, helping you to learn conveniently.
Some PD courses for teachers on the platform include the Uncommon Sense Teaching, the Bridging Distance and In-School Learning – Blended Learning, and much more.
9- Ed2Go
Ed2Go is an online education platform offering a diverse online course catalog for educators seeking to expand their skill sets. 
From instructional design to classroom technology integration, Ed2Go provides a comprehensive selection of professional development options. With flexible schedules and expert-led instruction, teachers can enhance their teaching practices at their own pace. 
Some key features that set Ed2Go apart include:
Instructor-led courses, giving guidance and expertise to the learners.

Wide course selection.

Interactive learning with quizzes, assignments, and discussions.

Flexible and convenient learning.
Ed2Go offers training in an online, self-paced format, which includes videos and other formats.
Some noteworthy courses from Ed2Go include "Effective Classroom Management Strategies" and "Integrating Technology in the Classroom for Beginners.
10- The Foundation of Teaching for Learning
This course, offered by Professor John Macbeath, is a foundational resource for educators at all stages of their careers. It delves into the principles of effective teaching, covering topics such as lesson planning, assessment strategies, and student engagement techniques. 
The Foundation of Teaching for Learning PD course is available on Coursera, and you can log in to the platform to access the pre-recorded content.
This course helps you master the core elements of teaching and can create a positive and impactful learning experience for your students.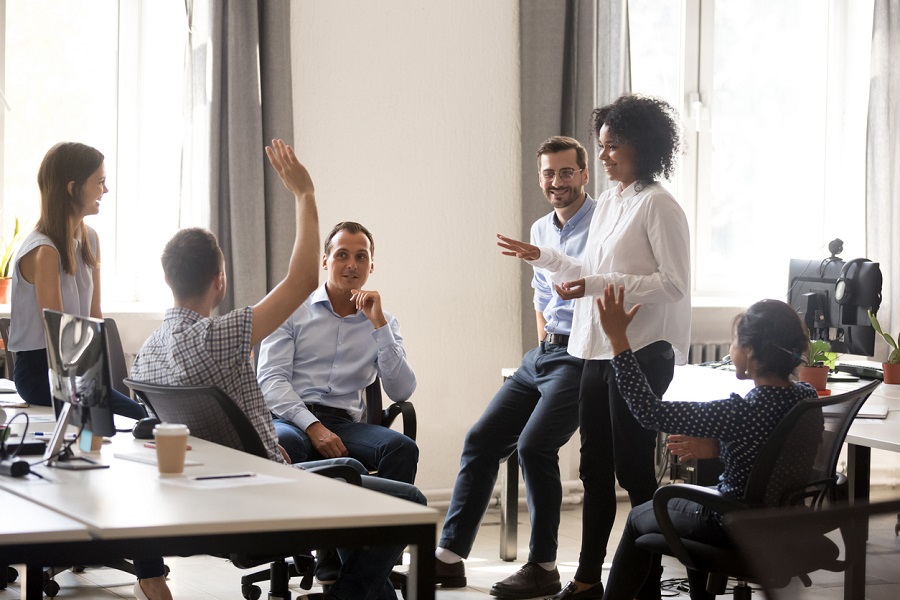 How to Choose the Right Professional Development Course
Professional development is a continuous process that helps you refine your skills, adapt to new educational paradigms, and, ultimately, make a lasting impact on your students. You should actively look out for PD courses to stay up-to-date and relevant in your field.
Professional development can include training courses, degree programs, certifications, or even connecting with a mentor who can help you navigate your teaching career.
Here are tips on how you can choose the right professional development course for you:
Identify your professional goals to help you narrow down to the most relevant courses and programs.

Consider your teaching context. Consider factors such as grade level, subject area, and any unique challenges you face in your teaching environment.

Look out for reviews and recommendations.

Examine the course content and format to ensure it resonates with your learning preferences. Do you prefer online lessons, hands-on workshops, or instructor-led lessons?

Verify accreditation and certification by your state's board of education.

Evaluate the expertise of the instructors and consider courses led by knowledgeable educators or subject matter experts with a track record of success in their education.

Consider accessibility and flexibility to avoid disrupting your day-to-day schedule. Also, check if the course materials and resources are easily accessible and user-friendly.

Compare the cost of the course with the value you expect. How comprehensive is the content, and what level of expertise does it offer?
With professional development courses, you improve your teaching skills, remain updated with emerging trends in education, and improve your job satisfaction.
Improve Your Teaching Career With Teachers of Tomorrow
As an educator, investing in your professional development demonstrates a commitment to personal growth and a dedication to giving your students the best possible learning experiences.
For the last 18 years, we've helped thousands of individuals become teachers with alternative teacher certification. If you don't have a teaching degree, you can become a teacher with the alternative route within a shorter duration.
We can also help you enhance your teaching skills, meet the set regulatory requirements, and adapt your skillset to diverse needs. For example, you'll learn topics like inclusion, cultural competency, differentiated instructions, and much more.
Join Teachers of Tomorrow now, get your certification, and also network with your peers and our alumni to share resources and exchange and improve your job satisfaction.