If you are interested in becoming a PE teacher and want to know more about how to become a PE teacher, it is important to understand what the role of a PE teacher is. PE stands for physical education. These teachers are in charge of educating children and adolescents on how to lead a healthy lifestyle, from physical activity to nutrition. If you are an individual who loves working with children and want to be working in an active setting, then becoming a PE teacher is a great choice. This article will go more in depth into how to become a PE teacher and the requirements to be a PE teacher.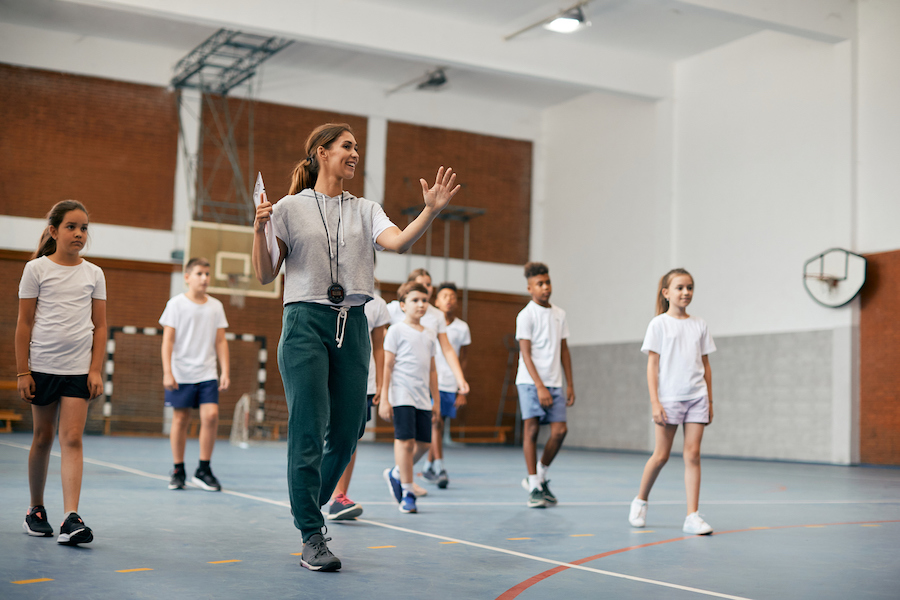 PE Teacher Job Description
A PE teacher, or physical education teacher, specializes in teaching physical health, development, nutrition, and sports participation to their students. A typical PE teacher job description consists of requirements that ultimately lead to working with students from a variety of ages, and educating them on health science topics. As a PE teacher, it's important to have a passion for integrating movement and physical activities with intrustruction for the children they are teaching. Below are a list of responsibilities that should be considered when deciding if you want to become a PE teacher: 
Prepare lessons and teaching materials

Teach and coach a range of sports and physical activities to pupils of different ages and abilities

Manage class behavior, motivate and encourage all pupils to take part

Work with learning support assistants to help pupils with special educational needs and disabilities

Set and mark assignments and prepare pupils for exams

Attend meetings and training

Talk to parents and carers about their children's progress

Work with other professionals such as educational psychologists, counselors, social workers, and mentors

Organize events like sports days, field trips, and matches with other schools and colleges

Take registers, update records and write reports
How to Become a PE Teacher
If you are curious how to become a PE teacher, know that PE teachers have a similar path to general education teachers. Below are the steps that you can expect to take if wanting to pursue this career path: 
Earn your bachelor's degree – Becoming a teacher requires individuals to earn their bachelor's degrees, PE teachers included. 
Complete an internship – The best way to know if you are fit for a career is by gaining experience in that field. That's why it is a requirement to complete an internship, so that individuals have firsthand experience. 
Pass certification exams – In order to become a teacher, individuals must pass state-approved certification exams. 
Apply for the state educator's license – Once all requirements have been met, it's time to apply for an educator's license. This also involves having to participate in a background check. 
Obtain physical education endorsement – Because becoming a PE teacher is a specialty at a school, it's important to obtain a physical education endorsement to show you are capable of teaching physical education.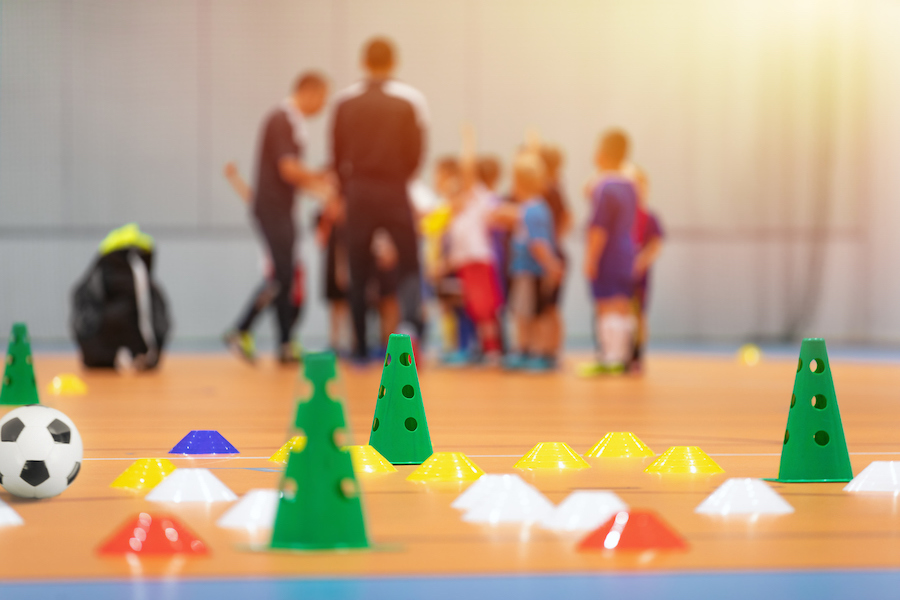 PE Teacher Skills
There are some PE teacher skills that set PE teachers apart from other teachers. Below are the specific skills that are relevant to PE teachers: 
Capable of physical fitness – Because this subject relies heavily on physical fitness, PE teachers should be capable and in shape enough to demonstrate or be an example for students. 
Experience in team sports – Having experience in team sports is crucial, because you will be able to give guidance and advice to students participating in these activities in your class. You can speak from experience and bring in outside knowledge. 
Strong interpersonal and communication skills – This subject requires a lot of interaction between students in teacher. It's key to have great communication skills so students can understand what they should be doing and so they respect you. 
Knowledge of team dynamics, kinesiology, and nutrition – In order to teach some of the main parts of physical education, such as team sports and dynamics, nutrition, and more, it's important to have knowledge of these subjects. 
Experience in promoting physical fitness to others – Teachers should be passionate in the subject they teach. As such, being able to promote and live out what they teach through promotion of physical fitness is important to being a great PE teacher. 
Salary Expectations & Job Outlook
Some factors to take into consideration when looking to pursue this career are the salary expectations and job outlook of a PE teacher. A PE teacher's salary ranges from averages of about $62,200 per year at the elementary school level to $64,340 per year at the secondary school level. This is just an average, and there are many factors that impact salary for all teachers. Things like school level, school location, teacher education, and years of experience can play a role in changing one's salary. 
Additionally, in the United States, there is a national teacher shortage. Because of this, the demand for teachers is very high. Jobs for teachers is projected to grow at a rate of 3-4% through 2028. Specifically for PE, there is a demand for suitable physical education teachers who have exceptional ability in physical education paired with knowledge of health and nutrition.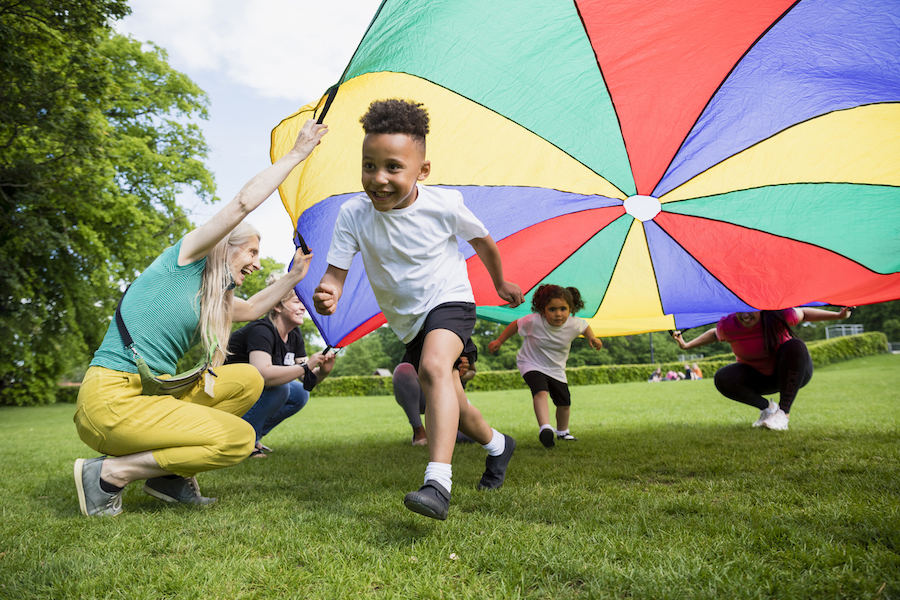 Degree Options for PE Teachers
There are two common degree options for PE teachers. The first, is pursuing a degree in education that integrates physical education courses with the teaching experience. The second, is pursuing a degree in athletic training, kinesiology, or another related field. Then, individuals can fulfill education requirements with a fifth-year master's degree or a teaching credential. If you are interested in teaching PE in high school, know that any bachelor's degree is sufficient. If you want to pursue becoming a PE teacher, learn more about your certification options and start building your PE teacher career!