Are you passionate about education and would like to help keep student's education on track with uninterrupted school days? Substitute teaching can be a starting point. Becoming a substitute teacher is a rewarding and exhilarating career that allows you to gain classroom experience while enjoying a reliable, supplemental income and a flexible schedule.
Going into the classroom as a sub will help you evaluate your interest in full-time teaching. 
There is a common path to becoming a substitute teacher in Arizona. With this comprehensive guide, we'll show you all the steps and requirements you need to become a substitute teacher in Arizona. 
Reasons to Become a Substitute Teacher
With substitute teaching, you gain valuable classroom experience with the support of schools and other educators. You can self-pace your work and also make meaningful career connections. 
Here are some of the reasons for considering substitute teaching:
Choose your schedule:

Unlike full-time career positions, substitute teaching allows you to set your schedule. You can work as often or as few times as you prefer. It is a suitable career option for artists, college students, stay-at-home parents, and retirees looking for supplemental income.  

Experiment with teaching different grade levels and subjects:

Beyond schedule flexibility, substitute teaching allows you to choose the location, grade levels, and subject areas you would love to teach. You get to experience different grade levels and subject areas and determine the best fit for you to teach. 

Build relationships

: You get an invaluable opportunity to connect and interact with experienced educators. You learn how professional educators run their classrooms and gain a significant advantage on getting a full-time teaching position when the school is hiring. Collaboration with seasoned teachers also grants you mentorship, support, guidance, and professional development resources as you navigate through the start of your teaching career. 

Financial Incentives

: Substitute teaching is a viable source of income– especially if you are still in college or are a fresh graduate. The wide variety of engagements in substitute teaching allows you to earn increased pay for long-term assignments or specialized positions. 

You gain classroom experience

: Substitute teaching offers an invaluable opportunity to try out different types of teaching assignments. It helps you decide whether teaching is a career you would be interested in pursuing full-time, and it allows you to experience the different grade levels and subjects you could be teaching. Again, many school districts offer training programs and workshops that help with your skills as a teacher, keeping you informed of the trends in the educational field and increasing your suitability for full-time teaching.

Give back to your community

: A career in substitute teaching allows you to positively impact the lives of the learners while giving back to your community. For example, the Arizona educational department has been facing a

teacher shortage

for the past seven years. Becoming a substitute teacher in Arizona helps bridge the gap created by the shortage and give back to the community by ensuring the state's children learn without disruptions.

Develop confidence and leadership

: Substitute teaching gives you experience working with children from different diversities and ages. Being in charge of a classroom demands that you make important decisions, including guiding your students daily and enhancing your leadership skills. You also acquire skills like public speaking, decision-making, and collaboration, which are useful beyond the teaching field.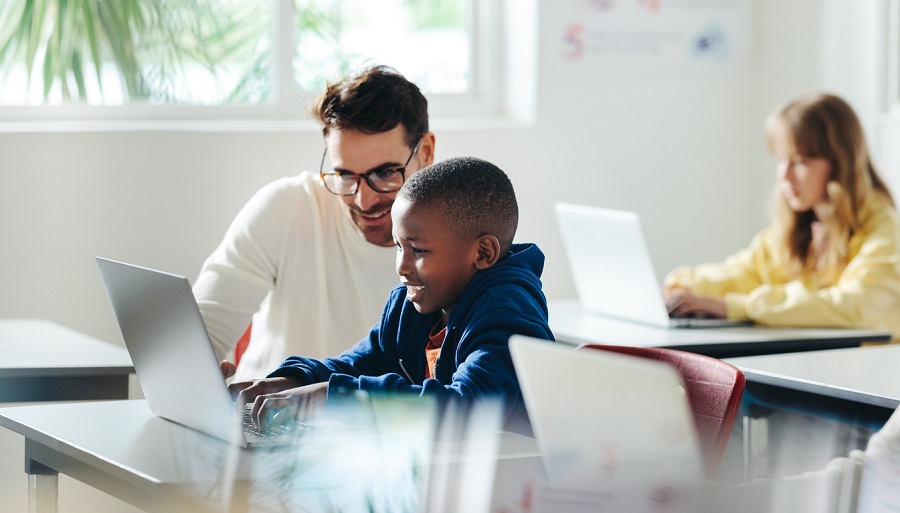 Becoming a Substitute Teacher in Arizona
Teachers play a significant role by inspiring and motivating their learners to achieve more. Schools need qualified, passionate teachers with the drive and expertise to make a difference in their learners' lives.  In the 2022-23 school year, there were over 9600 teaching positions open in Arizona. 42% of these vacancies are filled using alternative teaching methods like substitute teachers.
Even with looming vacancies, substitute teachers must be qualified to offer a supportive and safe learning environment that will make students comfortable, engaged, and confident in their learning and social abilities.  
Here are the requirements you need to meet to become a substitute teacher in Arizona:
1- Get a Bachelor's Degree
To become a substitute teacher in Arizona, you must graduate from an approved, accredited degree program in any subject. A bachelor's degree in an educational program makes you a more suitable candidate for a substitute teaching position.
Arizona offers different degree programs that can help prepare you to become a teacher at any grade. Most degree programs have a compulsory internship program to give you hands-on experience dealing with students before certification. Examples of relevant degree programs include: 
Bachelor in Early Childhood

Bachelor in Elementary Education

Bachelor of Science in Special Education

Bachelor of Global Education

Bachelor in Leadership Studies and Practice

Bachelor in Rehabilitation Studies

Bachelor in Mathematics

Bachelor in English as a Second Language

Bachelor in World Languages
Here are some significant  key learnings you acquire as you pursue your degree program:
Designing ability-matched learning activities:

You learn how to assess your teaching potential and that of your learners. As a substitute teacher, your teaching activities and methods must take care of learners of all abilities to ensure meaningful interactions with all your learners. 

Classroom management skills:

Managing your classroom is essential for effective learning. Classroom management skills help you overcome the challenges of working in an unfamiliar environment. You can also set positive expectations for behavior and create an environment where learners can learn. 

Problem-solving skills:

As a substitute teacher, you must effectively address issues arising in your teaching sessions using efficient problem-solving techniques. For instance, you may find that learning materials left by the classroom teacher need to be revised or lesson plans need to be made more explicit. Pursuing a bachelor's degree equips you for unforeseen circumstances.

Self-organization:

As a substitute teacher, you deal with resources and learning materials from another professional. Your organizational skills ensure that every material is returned in perfect condition at the end of the day. Organizational skills will also help you prepare for unexpected occurrences. 
2- Pass the Background Check
The Arizona State law demands that everyone working around or with children should have a criminal background check completed before employment and every five years after that. A criminal background check serves to protect children against neglect or abuse.  
A fingerprint clearance card is required to show that the Arizona Department of Public Safety clears you to teach. You can process the fingerprint clearance card by applying online through Fieldprint Arizona or by requesting a packet through the mail. 
Schedule an appointment by paying $74 to have your fingerprints taken and processed. The results are provided to the Arizona Department of Education. 
3- Obtain a Substitute Teaching License
Processing of the fingerprint clearance card takes about six to eight weeks. The State of Arizona doesn't have specific tests for substitute teachers. Once you receive your fingerprint clearance card, you can apply for the Arizona Substitute Certificate. 
The four-page application form on the Arizona Department of Education website requires you to fill in your basic information, including name, social security number, and address. You'll also answer some basic background questions. 
To apply for the Arizona Substitute Certificate, mail the following to the Arizona Department of Education:
A photocopy of your DPS Fingerprint Clearance Card 

Official college transcripts/Bachelor's degree

Money order or personal cheque for $60

The Department of Education Substitute Teacher application
The Substitute Teaching Certificate allows you to work 120 days in the same school each school year. You are not allowed to accept contract teaching in Arizona with this certificate. 
4- Apply to the School District's Substitute Teacher Pool
Once the Arizona Department of Education approves your substitute teaching certificate, you're cleared to work as a substitute teacher in any public school in the state. You can begin applying for substitute teaching opportunities through the school administrations. 
You can also use the public school search tool to identify all schools in your area. 
A good resume increases your chances of being hired since it highlights your strengths, experiences, and rare qualities, placing you above the competition. 
To ensure a good substitute teaching resume, include:
Any specific content knowledge:

If you have a degree in a specific content area, you will bring significant expertise to the classroom. For instance, an engineering degree is helpful in math or science classes. Expertise in art or music will be significant in various classroom assignments. 

Knowledge of world languages:

If the school community you are applying to has English learners or bilingual classrooms, highlighting your knowledge of world languages would be a plus to your resume. 

Mention any experience in special needs:

If you have experience working with children or people with special needs, highlight this in your resume. Skills in understanding a student's communication, cognitive, and mobility challenges will help place you above your competition. 
Key Skills for Substitute Teachers in Arizona
Having the necessary skills will enable you to adapt and function effectively in any substitute teaching role. The right skillset helps you connect with other professionals teaching institutions and learners from diverse backgrounds in a manner that creates a fulfilling learning environment. 
Here are key skills that you need to become a substitute teacher in Arizona:
Accountability:

Your reliability as a substitute will depend on how liable you are. Once you are personally responsible for a whole classroom, you are responsible for the learning activities and experiences. For example, being mindful and punctual can help you get hired repeatedly. 

Adaptability:

As a substitute teacher, your working environment constantly changes, from the institution to the grade level and the subject. You must quickly adapt to your new settings and learn to accommodate interruptions while accomplishing your role. 

Public speaking:

You need public speaking skills to help you effectively deliver instruction and explain tasks to learners. The repeated practice of public speaking with children grows your confidence, volume, and eye contact skills, which are essential for even outside the classroom. 

Problem-solving:

Various unexpected occurrences may arise when stepping in for another teacher. For instance, the lesson plans may be missing or unclear, or a child may get hurt while playing. Such unanticipated challenges demand that you act fast and find a suitable solution that ensures that daily activities continue in the best way possible. You must have the capacity to constantly think on your feet and find solutions to challenges in a constantly changing working environment. 

Time management:

Your work schedule may involve rotating between grade levels or schools with varying start and end times. You must plan effectively to teach all the accepted classes. You should also have sufficient lesson content for the lesson duration while paying close attention to the school schedule to ensure that learners are where they should be at all times. 

Instructing:

Even when you are not planning to teach full-time, you may be required to train another person in your career path at some point. Substitute teaching provides a valuable opportunity to practice your instructional skills and strategies. It also gives you a hands-on experience of how different people respond to varied instructional methods and the outcomes they give.  

Networking:

If you want to work frequently, you must learn the art of networking when in your substitute roles. Ensure you perform exemplarily, communicate effectively with the classroom teachers, and interact with the other school teachers and the administrators. This increases your chances of being recalled to fill in for future absences and referred to other institutions needing a substitute teacher. 

Working with children:

Your students will benefit more if you possess active listening skills, empathy, and effective written and verbal communication abilities. The knowledge gained from your degree program on child psychology and development helps deal with children. It will help you address individual learner challenges and mold them into their best selves. 
Certification Options for Substitute Teachers In Arizona
If you have a bachelor's degree in any subject, you can apply to be a substitute teacher through the Arizona Department of Education. Arizona State offers three different options for substitute teacher certification:
1- Arizona Teaching Certificate
The Arizona Teaching Certificate is awarded as proof that you have the required knowledge to teach in Arizona schools by the Arizona Department of Education. To attain it, you must pass a test of subject knowledge and professional knowledge. 
To qualify for the Arizona Teaching Certificate, you must hold a bachelor's degree from an accredited institution. You must also have completed teacher training and student teaching programs. The Arizona Department of Education requires you to have the relevant coursework based on your subject area of interest. 
You can apply for the initial 3-year Provisional Certificate in the area of teaching focus and then advance to a 6-year Standard Certificate after gaining teaching experience.  
2- Arizona Substitute Teaching Certificate
The Department of Education issues the Arizona Substitute Teaching Certificate. You must hold a bachelor's degree in any subject to qualify for the substitute teaching certificate. The certificate allows you to work for 120 days in the same school year, and you may not accept a contract teaching position in Arizona. 
The substitute teaching certificate shows that you have met all requirements to fill in for absent teachers at the elementary and high school levels of learning. Your lessons are guided by the lesson plan left by the regular teacher. In Arizona State, the substitute teaching certificate is valid for six years, after which you must renew it. 
3- Emergency Substitute Certificate
In Arizona State, the Emergency Substitute Certificate allows you to teach in the temporary absence of the regular teacher only in the district in which you are certified. 
The certificate is valid for one school year or part and expires on the next July 1. If you only hold an emergency substitute certificate, you can not take up a contract teaching position and are limited to 120 days of substitute teaching per school year. 
To apply, submit the Emergency Substitute Request form, completed and signed by the district or charter school superintendent. Ensure you also pay the non-refundable fee of $60. 
Getting Hired as A Substitute Teacher
To get hired as a substitute teacher, submit a resume that highlights your personality and your passion for teaching while emphasizing your leadership and classroom management skills. Additionally, prepare adequately for your interview and review possible questions and their appropriate responses beforehand. 
Here are some tips to acing that interview and rising above your substitute teacher competitors:
Show your personality:

 What are your reasons for wanting to become a substitute teacher? Are you learner-focused? Describe your interest in making a difference in the learning world by highlighting traits and skills that make you a strong candidate for substitute teaching. 

Research the school well

: Find out the challenges and issues the school may be facing. This helps you demonstrate interest and avoid giving cliche answers during your interview. Learn about the school's characteristics, the school philosophy, and areas of success. For instance, does it have bilingual students, learners with special needs, and learners from compromised backgrounds?

Celebrate the diversion in the classroom:

To display your tolerance to diversity as a substitute teacher, explain your interest in learning about different cultures and ethnicities. Let your answers highlight how you embraced and uplifted learners of varied backgrounds and made them feel included and appreciated. You can also elaborate on how you use teaching resources that respect diversity.

Use experience to learn and grow:

During your interview, showcase how past experiences make you more suited for the position. For instance, highlight how our previous substitute teaching interactions made you a better teacher today. Include how negative experiences have impacted you and highlight college and work-related leadership roles that have enabled the development of excellent leadership skills. 

Prepare your key points before the interview:

Having your key points noted ensures you remember some of your major selling points. In your list, highlight specific examples from your school experience demonstrating how you meet the selection criteria. Also, from your research, indicate some current trends, and educational issues and your take on them. Your points should also have some pre-thought answers to possible interview questions. Remember to include some of your questions for the panel to understand your roles better.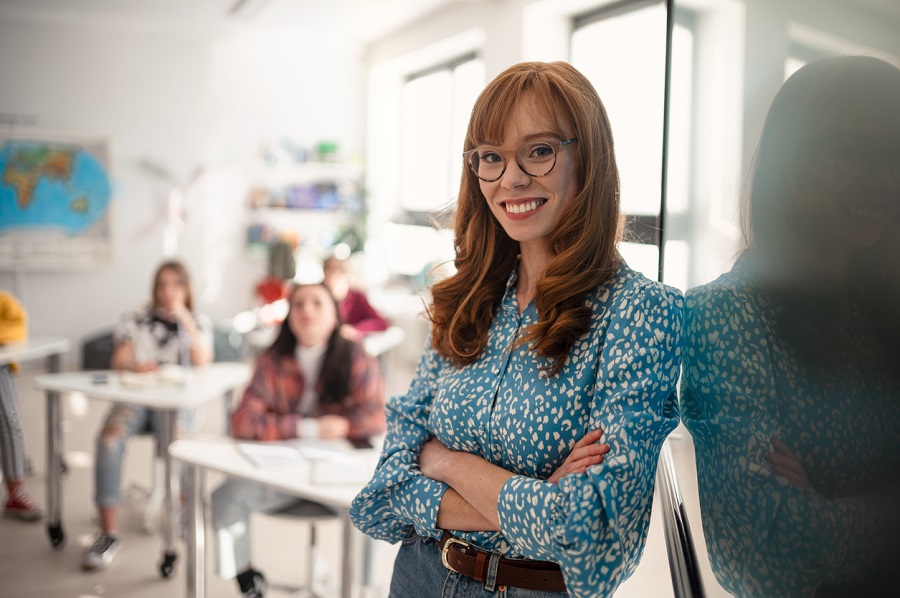 Average Salary for Substitute Teachers in Arizona
The average pay range for substitute teachers varies significantly, and there are many growth opportunities and increased pay depending on experience, location, and skill level. 
Arizona is ranked 28 out of 50 states nationwide for substitute teacher salaries, with its average salary for substitute teachers being $44,685 per year, which is $21.88 per hour. The salaries range between $32,597 and $61,255. 
The Bureau of Labor Statistics projects a 10% growth in job opportunities for substitute teachers between 2016 and 2026.
Here's a list of the best-paying cities in Arizona for teachers.  
Chandler- $ 24.29 per hour

Phoenix- $22.97 per hour

Mesa- $21.87 per hour

Tuscon- $21.78 per hour

Glendale- $21.44 per hour
Ready to Become a Substitute Teacher in Arizona?
Substitute teaching is a rewarding and satisfying career. With substitute teaching, you will have a valuable opportunity to give back to your community and make a difference in the lives of future generations. 
You will also help solve a nationwide teacher staffing shortage and ensure no learning gaps in the regular teacher's absence. Also, you give yourself the flexibility to earn supplemental income while pursuing other personal and professional goals. 
We can help you prepare for your substitute teaching role. Teachers of Tomorrow is one of the nation's leading providers of alternative teacher certification. Contact us today and begin your career in substitute teaching.