If you are passionate about working with children in an educational setting, working as a substitute teacher may grant you an invaluable opportunity to do so gainfully. Working as a substitute teacher also allows you to engage and network in the educational sector and advance your career into full-time teaching, coaching, or counseling. 
Substitute teaching gives you great flexibility since you can choose a schedule that is convenient for you.
Substitute teachers are professionals who perform the roles of full-time teachers but on their convenient schedules. They may be called upon to stand in for a full-time teacher who is away from work for an extended period, such as on vacation or maternity leave. Some of their roles include;
Attending staff meetings,

preparing lesson plans, 

managing learner concerns,

monitoring student performance,  

delivering lessons to learners. 
This article will provide a step-by-step guide on becoming a substitute teacher in Michigan and help you decide if it is the right career path.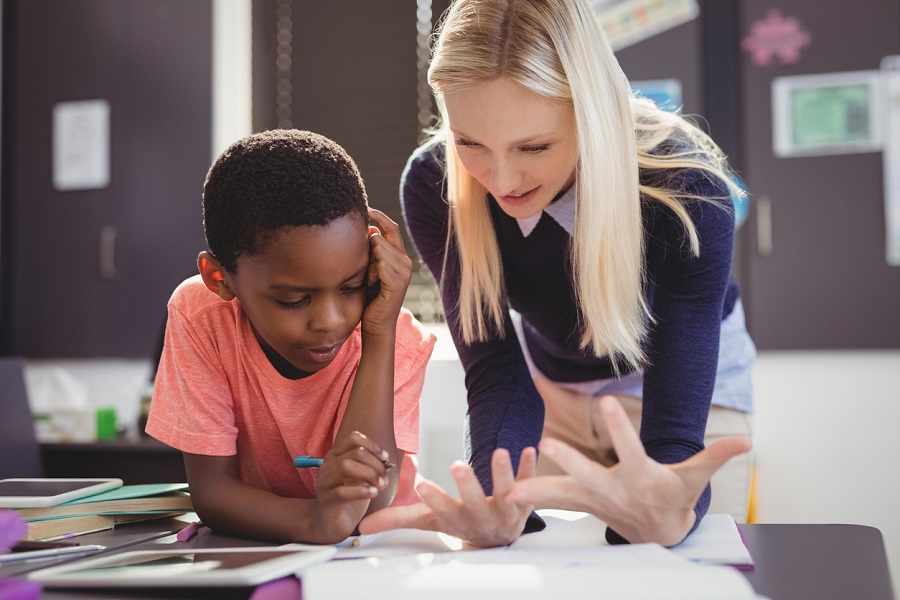 Reasons to Become a Substitute Teacher
Becoming a substitute teacher is a rewarding, flexible career that allows you to shape the future generation on your terms while arming yourself with an impressive set of transferable skills. Here are some reasons why substitute teaching may be great for you; 
Flexible working hours

– Working as a substitute teacher allows you a flexible schedule since you can choose the hours you want to work, the grade level, and the subject areas to teach. You can also decide to teach while furthering your education or working other jobs. 
It may not require a university degree

– Although some states require that substitute teachers have a bachelor's degree, most don't. Michigan substitute teachers do not need a Bachelor's degree but require proof of at least 90 hours of learning at an accredited College or University. Other states may require at least a high school diploma or GED certificate. 

Opportunity for career growth

– You gain invaluable classroom experience. You may also network with other teachers to learn about career progression pathways. Additionally, your experience may set a basis for transitioning into a full-time teacher.
Opportunity to explore working in the educational field

– Substitute teaching allows you to work with students of different ages or teach in different fields. This way, you gain teaching experience in various settings and diversify your experiences.
Also, since most states don't require substitute teachers to be experts in the content they are teaching, you can teach various topics growing your knowledge in these areas.  
 

Supplemental income and positive job outlook-

If you are looking at supplementing your income, the

Bureau of Labor Statistics

shows that the median wage for substitute teachers is $36,090. Those in the top 90% earn up to $51,850 per year. 
The Bureau of Labour Statistics projects positive job growth of 5% between 2021 and 2031 for assistant teachers. This can be extended to the substitute teaching career. Schools in Michigan state are among the best-paying ones in the United States. 
Overview of Substitute Teacher Environment in Michigan
Becoming a substitute teacher in Michigan has different requirements that depend on the type of substitute teacher role being filled. For an individual to be a substitute teacher in Michigan, a degree in education or prior training in education is not mandatory.
But, at least 60 college credit hours are required. They can be combined from one or more regionally accredited two or four-year colleges or universities in any field with a minimum cumulative GPA of 2.0. 
Substitute teachers are hired through the individual school district. Interested and qualified individuals looking for job openings in the school district are interested in working and following the application process. 
Steps to Become a Substitute Teacher in Michigan
There is one common pathway to becoming a substitute teacher in Michigan. Here are the steps;
1- Get a bachelor's degree
A bachelor's degree is not a requirement for substitute teaching in Michigan. But, candidates require a minimum of sixty semester hours with not less than a 2.0 GPA combined from one or more regionally accredited two- or four-year colleges or universities.
 2- Obtain a substitute teacher permit
The kind of permit to acquire depends on the engagement you want as a substitute teacher and your skills in a particular learning area. 
Michigan has four types of permits for substitute teachers:
Daily Substitute

– These substitutes are called upon when the need arises. Substitutes can only use this permit once in 90 days unless the school approves and assigns them a mentor. To qualify, you need at least 60 college credit hours from an accredited institution, with at least a grade C. 

Full-Year Basic Substitute

– This substitute permit does not have a time limit per assignment. Candidates need to have similar college credit as in daily substitute but must have majored in the subject they teach. Or, they can take a state skills test in the subject they plan to teach if it is a core subject area. 

Full-Year Shortage Substitute-

These substitutes are hired when a qualified regular teacher can not be found to fill a position. They should hold the Michigan teaching certificate and have majored or passed a skills test in the area they want to teach if it is a core subject. 

Expert Substitute

– This group can be hired if they specialize in a certain content area. They must have 60 college credit hours or more and at least five years of experience. Other certifications and qualifications may be necessary depending on the subject you intend to teach.
3- Meet the state's regulations
Michigan's teacher preparation programs are guided by state law, state administrative rules, and the teacher preparation program standards. All substitute teachers must meet the Michigan Department of Education regulations. 
The Michigan law expects all teachers to complete a required reading course (6 semester credit hours for elementary teachers and three semester credit hours for secondary teachers), a course in first aid and cardiopulmonary resuscitation, and a valid certificate from accredited institutions. Also, they should pass a Michigan Test for Teacher Certification (MTTC) content examination. 
4- Pass the background check
The state expects the hiring school district to ensure its applicants are fingerprinted for a background check. Depending on the substitute permit you're seeking, the district may be required to submit transcripts, test scores, and other relevant certificates to prove their qualifications. 
5-Renew your substitute teacher permit
Substitute teacher permits have a limited validity period and need to be renewed. The validity period depends on the type of permit. Also, any substitute permit is only valid in the school district where it was issued. 
Here are the validity timelines: 
Substitute Permit
Validity and Renewal
Condition
Daily Substitute Permit
1 year
Can not be renewed
Full-Year Basic Substitute Permit
Renewed 3 times for a total validity period of 4 years.
Renew once if you get an effective rating in evaluations and enroll in teacher preparation programs.
Renew two more times if you complete six hours of credit hours yearly.
Full-Year Shortage Substitute

Renew three times

Receive a satisfactory evaluation rating of higher.
Expert Substitute
Renew continually
Get rated as effective.
Substitute Teacher Permits
Michigan law requires that school districts hire and contract properly certified and approved teachers. 
The teachers must complete an approved preparation program. They should also complete a required reading course, a course in first aid and cardiopulmonary resuscitation, and pass the Michigan Test for Teacher Certification. 
The school district or the hiring private school issues the teacher substitute permits. The institution obtains the relevant permit for the interested candidate and seeks authorization and approval to employ the substitute teacher. 
The substitute permits are not printed on paper, held by the individual, and not portable between schools.
Types of Permits for Substitute Teachers in Michigan
The Michigan Department of Education has different categories of permits to help it meet the impending school staffing needs. Once a candidate is qualified for a particular permit, the school district applies for the teaching permit on their behalf, allowing them to be contracted to teach in the school district. 
Substitute teacher permits are electronically generated, and there aren't any printable paper licenses. Also, they are not transferable between schools. Here are the types of substitute permits: 
Daily Substitute-

You qualify for this permit if you have at least 60 semester hours of grade C from an accredited institution. This permit is limited to a single teaching assignment and up to 90 calendar days. A substitute teacher is called upon intermittently when the regular teacher is unavailable. 

Full-Year Basic Substitute:

For this permit, you have at least 60 hours of a minimum of grade C from one or more regionally accredited two- or four-year institutions. If teaching in a core subject area, you must have proof of having passed a test on the discipline area or have a corresponding major. 
Additionally, the substitute is assigned a mentor by the school or district. This permit is valid from the date of issuance to the 31st of August of the academic year it is issued. 
Full-Year Shortage Substitute:

This permit is approved only up to 0.5 FTE per teacher. This is equivalent to half a full-time, meaning a teacher can have one day of full-time instruction within the week or teach a few hours each day. 
If assigned to a core learning area, the teacher must have a corresponding major or have passed the state-approved test for the subject area. An individual can teach up to a maximum of three subject areas. It can be renewed in cases of effective ratings for a maximum of three times. Hence a teacher can use the permit for a maximum of four years.
Expert Substitute:

A substitute is only approved for 0.5 FTE assignments. Individuals must demonstrate unusual distinction or performance in their area of specialization. Substitutes should have at least five years of exceptional performance in their content area. 
Substitutes must have a corresponding major or have passed a state-approved subject area test to teach in a core subject area. The permit can be renewed after a substitute is rated as effective or highly effective in their instruction area. The school/district may assign the substitute a mentor. 
How to Obtain a Permit
Having an idea of the appropriate permit or permits needed gives you a better chance of working in a school district that requires a substitute with your kind of permit.
Let's look at situations requiring a substitute teacher in Michigan:
Permits
Where Appropriate
Daily Substitute
Intermittent teaching based on demand.

Single teaching assignment for a maximum of 90 days
Full- Year Basic Substitute
When the regular teacher is away. Can be renewed after effective ratings and on taking approved teacher training programs.
Full-Year Shortage Substitute
Approved for 0.5 FTE. Can teach a maximum of three content areas. Can be renewed for a maximum of four years.
Expert Substitute
It is only approved for assignments of up to 0.5 FTE. Should have taught for a minimum of 5 years. Renewed once a substitute gets satisfactory ratings. 
The following are the steps for obtaining a permit; 
Ensure you complete all tasks and confirm that the requirements are met.

Create a Michigan Education Information Systems (MEIS) account as a school user.

Log in to the system and select "Permits" from the options menu. If you need to remember your login details, do not create multiple accounts; click on login assistance to try and recover your account. 

Use the Permit Eligibility Record and all supporting documentation to respond to and verify each question in the MOECS permit application.

Once your application is submitted, one of the following statuses will appear; 
Pending Evaluation

Hold

Pending Payment ($45)

Approved

Denied
Validity and Renewals
Your permit will be valid only after it reaches the approved status. This will include the payment process. 
A non-certified substitute teacher can only start teaching once they have their permit. Also, the permits need to be validated retroactively. 
The school district administration and the aspiring substitute teacher should understand the requirements to renew their permits. Some requirements can be fulfilled as one is serving as a substitute, such as getting the effectiveness rating. 
Other Requirements to Become a Substitute Teacher in Michigan 
An appropriate and valid substitute teacher permit is vital to serving as a substitute teacher. Other requirements to increase your chances of qualifying include the following; 
Experience
In Michigan state, no experience is required to become a substitute teacher. But, schools may give preference to teachers who already have some experience working with children or the youth. 
Licensure requirements also vary depending on the number of consecutive days of substitute learning. Michigan has less demanding requirements for those who teach for 15 consecutive days or less. 
Criminal History Background Check
All substitute teachers are required by Michigan law, 2008, to pass a criminal history background check, regardless of their assignment.
The process uses digital fingerprinting, where aspiring candidates go to an approved site and pay for the service. 
Background checks are based on the Internet Criminal History Access tool (ICHAT). The ICHAT enables the search of records from the Michigan Criminal History Record, where all felonies punishable by more than 93 days are reported to the state repository. 
Any crimes or convictions revealed by the ICHAT are reported to the Michigan Online Educator Certification System.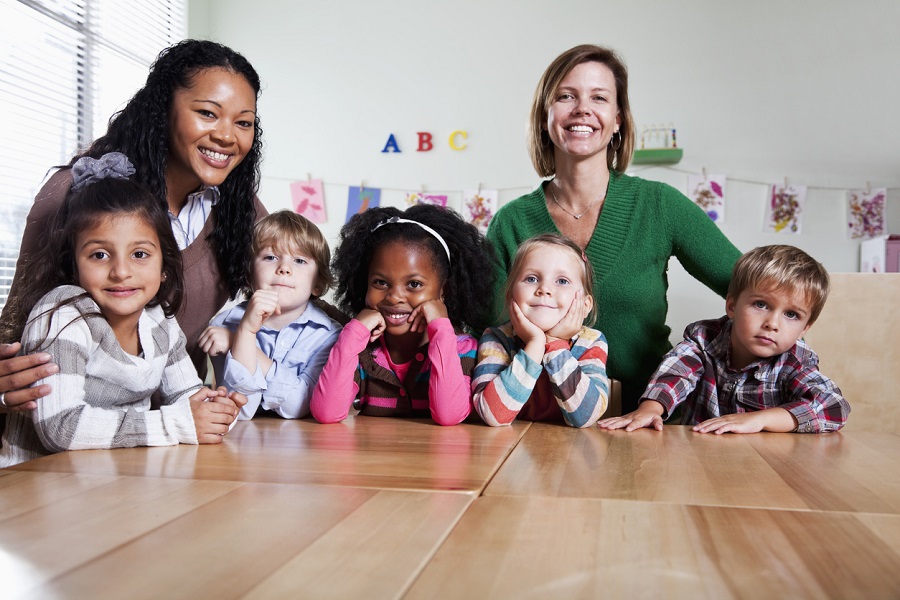 Salary Expectations for Substitute Teachers in Michigan
Data from Indeed shows that the average salary for substitute teachers in Michigan is $40,497.The salary falls between $29,784 and $55,063. 
The salaries are also influenced by the number of years of experience. Substitute teachers with less than a year of experience earn around $39,287, while those with one to two years of experience earn an average of $43,274. 
Job Outlook for Substitute Teachers in Michigan
Even before the pandemic, Michigan school administrators struggled to hire and retain their teachers. Unlike in the earlier days when shortages were mainly in content areas such as math and science, shortages have been witnessed in areas that are usually flush with aspiring teachers. 
A 2019 study by the Institute for Public Policy and Social Research and the Michigan Applied Public Policy Research at Michigan University shows that 86% of school administrators needed help finding enough substitute teachers to meet their schools' needs. 
The teacher shortage is currently easing to pre-pandemic levels. 
But, many schools are still seeking substitute teachers, so finding a job won't be difficult. 
Get Started!
Teaching offers flexible schedules and great career growth opportunities. You also get to do what you love and make a positive impact by working with children.
Getting a teaching certification is a great way to start your journey to becoming a substitute teacher. You also have the potential to advance your career in the educational sector. Contact us today and let's guide you on how you can become a teacher in Michigan or in any other state.