Alabama stands out as an excellent choice for aspiring teachers to build a rewarding career in education. A statewide shortage of teachers creates a significant demand for dedicated educators.
If you're passionate about making a difference and helping alleviate Alabama's teacher shortage, this is a great opportunity because the state seeks individuals committed to stepping into these vacancies.
To embark on this journey, you must obtain an Alabama teacher certification to teach in the state's public school system. 
All programs offering teacher certification must adhere to the regulations set by the Alabama Department of Education. The regulations ensure the certification process maintains high standards and produces well-prepared and equipped educators.
If you wish to pursue a teaching career in Alabama, it's important to familiarize yourself with the certification process. 
This comprehensive guide to teacher certification in Alabama will provide insights into the certification requirements, the application process, and the various avenues for professional development.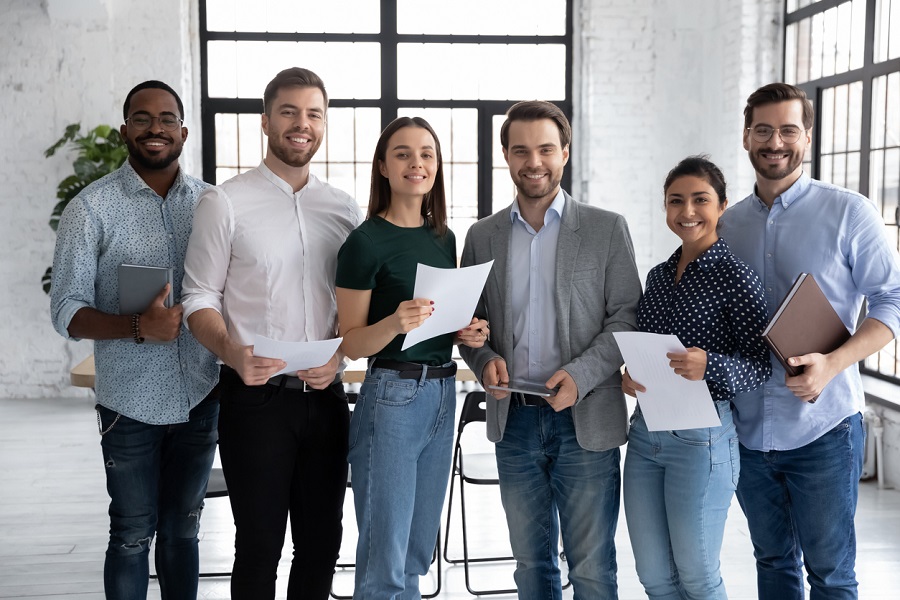 How to Become a Teacher In Alabama
If you're considering a career as a teacher in Alabama, there are specific steps and requirements you'll need to fulfill to obtain your teaching certification. 
The following is a step-by-step breakdown of the process:
Education:

To begin your journey toward becoming a certified teacher in Alabama, you must hold a bachelor's degree. This degree can be in any field, but having a degree in education or a related field has an added advantage.

Educator preparation program:

Aspiring teachers must complete an approved educator preparation program such as the

Alabama Teachers

. It equips you with the knowledge for effective teaching.

State-required exams:

Before applying for your teacher certification, you must pass all state-required exams. These exams evaluate your proficiency in teaching methods, subject matter knowledge, and professional ethics.

Professional Certificate:

Once you've met the basic requirements, you'll be issued a Professional Educator Certificate. This certificate is your official authorization to teach in Alabama's public schools. To maintain the validity of this certificate, you'll need to participate in ongoing professional development hours. These hours contribute to your growth as an educator and keep you updated on best practices in teaching.
If you wish to elevate your teaching career, you can pursue an advanced certificate such as a master's degree in education.
Advanced certificates demonstrate your commitment to continuous learning and open up opportunities for leadership roles and specialized teaching positions.
Where to Find an Approved Teacher Education Program in Alabama
When searching for an approved teacher education program in Alabama, you must identify accredited institutions that offer state-recognized programs. 
The accreditation ensures that the program meets high educational standards and adequately prepares aspiring teachers for their roles in the classroom. Begin by looking for institutions that hold accreditation from recognized accrediting bodies. 
National accreditation is a strong indicator of program quality and legitimacy. For instance, Alabama Teachers is an example of a state-accredited program and part of a nationally accredited organization—Teachers of Tomorrow.
Verify that the state of Alabama officially recognizes the program you're considering. Look for reviews, testimonials, pricing, and success stories from individuals who have completed the program to gain insights into the program's effectiveness and the experiences of its graduates.
Education Requirements for Alabama Teachers
Traditionally, obtaining a teacher certification in Alabama involved completing an approved education program through an accredited institution.
However, a new and increasingly popular pathway known as alternative certification programs has emerged. 
This approach challenges the traditional college or university route by enabling individuals with a 4-year degree to attain their teacher certification without returning to a higher education institution. One such program is the Alabama Teachers from Teachers of Tomorrow.
The alternative certification pathway offers a flexible and efficient route for career changers and professionals passionate about education. 
Alternative certification programs recognize the wealth of knowledge individuals with diverse professional experiences bring to the teaching profession. 
If you're interested in pursuing an alternative certification route, the education requirement is a 4-year bachelor's degree with a GPA of 2.75 or higher. 
Even without a bachelor's degree, you can still pursue certification through a traditional 4-year degree program.
Testing Requirements for Alabama Teachers
To obtain teacher certification in Alabama, candidates must take two tests:
The Alabama Educator Certification Testing Program

Praxis Exam
Let's briefly look at these tests.
Alabama Educator Certification Testing Program
The Alabama Educator Certification Testing Program (AECTP) evaluates a candidate's proficiency in fundamental skills necessary for effective teaching. 
The Basic Skills Assessment aims to ensure that aspiring educators possess the essential reading, writing, and mathematics skills required to effectively teach and communicate with students.
The exam includes multiple-choice and open-ended questions to evaluate candidates' abilities in different skill areas.
Candidates must achieve a passing score on each section of the Basic Skills Assessment to meet the requirements for teacher certification in Alabama. The passing scores are as follows:
Reading: Level 5

Writing: Level 3

Mathematics: Level 4
Praxis Exam
The Praxis Subject Assessments evaluate a prospective teacher's subject-specific proficiency. They are tailored to the specific subject area, and grade level candidates pursue.
The question types within the Praxis Subject Assessments vary based on the subject area. They can be multiple-choice questions, constructed response questions, and even performance-based tasks.
The exam includes a combination of sections focusing on different content domains within the subject area. For instance, if you're pursuing certification to teach mathematics, the assessment might cover algebra, geometry, calculus, and more.
The amount of time allocated for the Praxis Subject Assessments varies based on the specific test. Each section within the assessment has its time limit ranging from 1 to 2 hours.
Passing score for the Praxis Subject Assessments varies by state and depending on the specific exam. Achieving a passing score on the Praxis Exam is necessary to obtain teacher certification. 
Additional Alabama Teacher Certification Requirements
The following are the steps you need to complete to apply for Alabama teacher certification successfully:
Background check:

Before submitting your teacher certification application to the Alabama Department of Education, you must undergo a state and federal background check. It involves submitting your fingerprints for verification. The background check is conducted by the Alabama Bureau of Investigation (ABI) and the Federal Bureau of Investigation (FBI) to ensure your suitability for working with students.

Submit documentation for your application.

This includes official transcripts from your educational institutions and verifying your academic qualifications. Include verification of your test scores from the AECTP (Basic Skills Assessment) and the Praxis Subject Assessments.

Pay application fee:

Pay the non-refundable application fee as required by the state. The fee covers the processing and review of your application.
Once your application is submitted, it will go through a review process by the Alabama Department of Education. They will verify your academic credentials, test scores, and background check results. If approved, you'll receive your teaching certificate to legally teach in Alabama's public schools.
Alabama Teacher Salary Averages
Several factors influence a teacher's salary in Alabama. Here are the key elements that play a role in determining the earnings. 
Education:

The level of education you've achieved directly impacts your earning potential as a teacher. Teachers with higher levels of education, such as a master's degree or a doctorate, may qualify for higher salary scales due to their advanced knowledge.

Certifications:

Holding additional certifications beyond the basic teaching certification can enhance your salary prospects. Specialized certifications in special education, bilingual education, or advanced subject areas lead to increased compensation.

Additional skills:

Possessing unique skills that benefit the school's needs can increase your salary. For instance, proficiency in technology integration.

Years of experience:

The number of years you've spent in the teaching profession helps influence your salary. Teachers with more years of experience earn higher salaries because the salary structure is set to increase remuneration gradually over the years.

School district and location:

Salaries can vary based on the school district and geographical location within Alabama. Urban districts or regions with a higher cost of living offer more competitive salaries to attract and retain teachers.
Check out the average teacher salaries for the state of Alabama!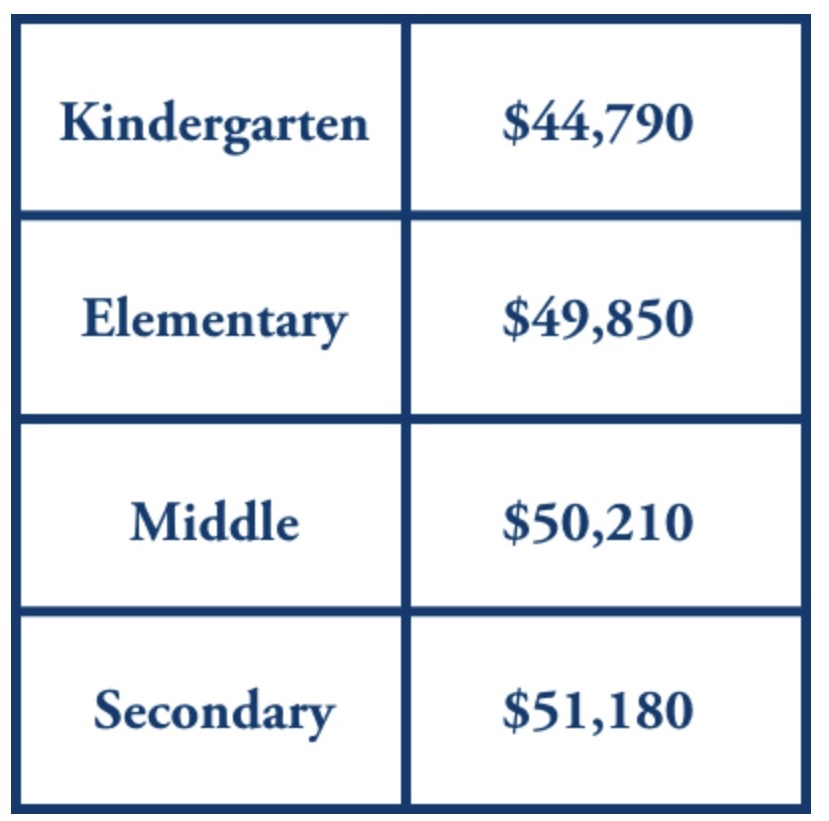 According to Salary.com, the following are the 10  highest-paying cities for teachers in Alabama:
Edwardsville ($55,525 per year) 

Fruithurst ($55,525 per year)

Belle Mina ($54,298 per year)

Huntsville ($54,449 per year)

Belle Mina ($54,298 per year)

Woodville ($54,207 per year)

Albertville ($53,994 per year)

Brownsboro ($53,994 per year)

Arab ($53,994 per year)

Adamsville ($53,373 per year)
Career Outlook for Teachers in Alabama
The projected annual job growth rate for teachers in the state is approximately 1.23%. This rate is higher than the overall growth rate for all occupations in Alabama, which stands at 1.01 %. It indicates a positive outlook for those pursuing teaching careers in the state.
Between 2016  and 2026, the teaching profession is expected to see a notable number of job openings in Alabama:
An average of 1,840 annual job openings is projected for elementary school teachers. 

Middle school teaching positions are anticipated to see around 690 average annual job openings.

Approximately 930 average annual job openings are projected for high school educators.
Several teaching areas are particularly in demand within the Alabama education system. For example, middle and high school mathematics teachers, English teachers, science teachers, and history teachers. 
Ready to Begin Your Journey to Becoming a Certified Teacher in Alabama? Let's Get Started!
Embarking on a career in education is fulfilling and profoundly impacts students' lives. The exciting news is that you can take the first step right now and begin your journey towards becoming a teacher.
Alabama Teachers from Teachers of Tomorrow is a program designed to provide the guidance and support you need at every step of the process. Our mission is to empower you to kickstart your teaching career with confidence. 
With a proven track record of assisting over 70,000 candidates in securing teaching positions, you're in capable hands. Let's take this journey together and make your aspiration to become a certified teacher in Alabama a reality.
Frequently Asked Question
Is Alabama a good state for teachers?
Alabama is a good state for teachers because:
Alabama has a consistent demand for qualified teachers, particularly in critical subject areas such as mathematics, science, English, and history.

The natural beauty provides a backdrop for enriching outdoor experiences, such as the Gulf Coast's beaches and the Appalachian foothills.

The Alabama Department of Education provides support, resources, and opportunities for professional growth.
Alabama is a great place to start your Alabama teacher career, network with other teachers in the field, and gain relevant work experience to add to your resume. 
How to become a substitute teacher in Alabama?
To become a substitute teacher in Alabama, there are a variety of prerequisites that you must be able to provide or pass. 
First, you must have a high school diploma. You must also be able to pass a background check and complete the necessary steps in applying for a substitute license from the state. 
What is required to be a teacher in Alabama? 
You must have at least a bachelor's degree to be an Alabama teacher. If you are pursuing a traditional route, the bachelor's degree must include a state-approved educator prep program. 
For an alternative route, you can pursue an alternative teacher certification approach, like Alabama Teachers of Tomorrow. From there, you must pass all necessary exams. 
How do I become an elementary school teacher in Alabama?
To become an elementary school teacher in Alabama, you must complete an education program. 
In addition to this, they will need to complete 32 hours of study in a specific field. Once you receive this certification, you can teach grades K-6. 
How to become a math teacher in Alabama?
Becoming a math teacher in Alabama has a similar path to becoming a certified Alabama teacher. 
You must have your bachelor's degree and complete an Alabama Educator Certification Program. 
Once you have passed the necessary tests, you can become a math teacher in Alabama by applying for your Initial Certification as a Mathematics Teacher in Alabama.