Teaching is a noble pursuit, with a lifetime of reward as you impact generations. It's a path of passion, dedication, and perseverance, but knowing the best time to seize the opportunities can make all the difference.
But, to land the right position, timing plays a pivotal role.
As the academic year unfolds, so does the ebb and flow of teacher hiring cycles. We've meticulously analyzed each month's potential, ranking them on a scale of 1 to 10 based on key factors influencing recruitment. From the abundance of anticipated positions and known openings to the availability of hiring staff, we've examined it all to paint a vivid picture of the hiring landscape.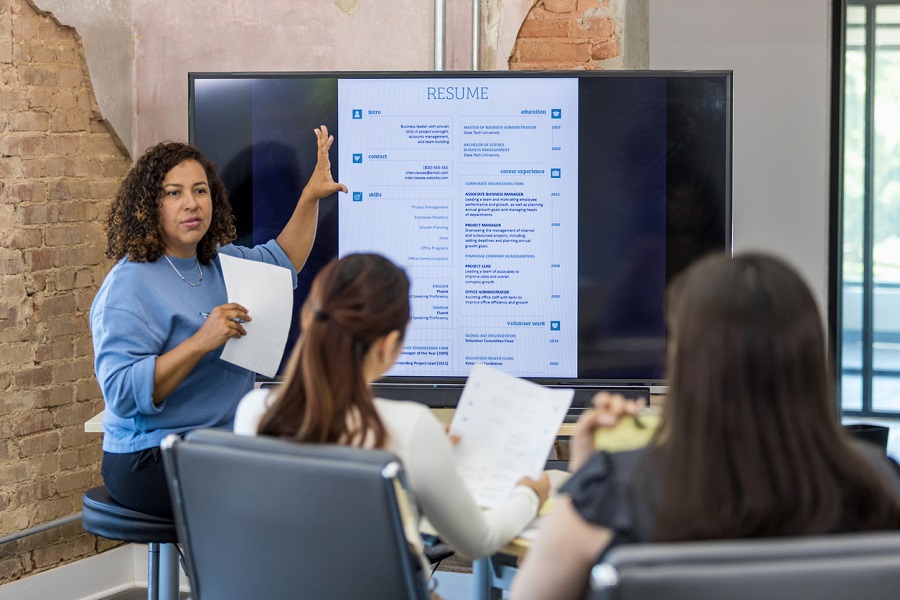 This comprehensive guide reveals the optimal time to find a teaching job. Backed by years of experience and insightful industry knowledge, we bring you an in-depth analysis of the hiring trends that will empower you to make the right decisions.
Monthly Hiring Score Guide
Whether you are fresh out of teacher training or an experienced educator seeking a new chapter in your career, our month-by-month breakdown will reveal the best times to begin your job hunt. From the early spring surge in interviews to the peak summer months of anticipation, we'll guide you through the strategic timings that offer the highest chances of success.
To provide a quick overview of the best months to apply for teaching jobs, we have assigned a score out of 10 each month. The higher the score, the greater the likelihood of securing a teaching position.
Here's how:
Month
Hiring Score (out of 10)

Application Period and Insights


January
7/10
Some teachers may not return after the December holidays, creating mid-year open positions.
Emergency positions are often available for immediate hire.
Schools start looking to hire new staff for the upcoming academic year.

February
6/10
School administrators gain a better picture of staffing needs for the upcoming year.
A good time to secure a position early for the upcoming academic year.
Regularly check job boards for new positions.

March
8.5/10
Hiring efforts increase after spring break.
Many interviews are conducted to fill known vacant positions.

April
9/10
Hiring efforts continue in April, focusing on filling teaching positions for the new year.
May
9.5/10
The hiring process is in full swing, with many schools conducting interviews.
Administrators aim to fill any known vacant positions during this time.

June
10/10
Summer months are a prime time to apply for teaching jobs.
Schools have a clear hiring picture, and interviews increase after the school year ends.
Stay organized, as multiple schools may reach out to you.

July
10/10
Continue applying during the summer, as schools are actively looking for teachers.
Expect more interviews and contact from schools during this period.

August
10/10
August and September are hot hiring months.
Administrators conduct a second round of interviews to fill staffing needs.
Schools hire the bulk of new teachers two weeks before the start of the new school year.
Hiring continues even after the school year begins.

September
10/10
Schools keep hiring in September, with 1 in 5 teachers being hired this month.
Many job postings are last-second openings, requiring fast action from hiring managers.
Frequent checking of job postings is recommended during this time.

October
7/10
All schools are back in session, and final student numbers are established.
Immediate-start teachers may be hired if there are more students than expected.
Keep your resume updated and apply promptly to your dream job postings.

November
5/10
Hiring slows down in November, with fewer available positions.
Stay vigilant and apply promptly to any openings.

December
9/10
Some teachers may decide not to return after the holidays, leading to open positions.
Emergency positions may be available for immediate start.

Note: The actual job market may vary depending on various factors. Always ensure to stay up-to-date with current job trends and check with local educational institutions for the most accurate hiring information.
Alternative Ways to Finding a Teaching Job
You can use alternative ways to find a teaching job that can help you gain experience, network with other educators, and showcase your skills and passion.
Alternative routes may have lower competition and may help you beat the frustration that comes with job search.
Here are are some alternative ways of finding a teaching job:
Substitute Teaching
One of the alternative ways to find a teaching job is to become a substitute teacher. A substitute teacher temporarily fills in for an absent teacher in a classroom. As a substitute teacher, you will have the opportunity to:
Teach different subjects and grade levels

Learn from different teaching styles and methods

Build relationships with students, teachers, and administrators

Demonstrate your competence and enthusiasm for teaching
To become a substitute teacher, you must meet some requirements, such as having a bachelor's degree, passing a background check, and obtaining a substitute teaching license or certificate. The requirements may vary depending on the state or district you want to work in. 
You can check this article for more information on how to become a substitute teacher.
Paraprofessional Positions
A paraprofessional assists a teacher in the classroom, such as a teacher's aide, an instructional assistant, or a special education assistant. As a paraprofessional, you will have the chance to:
Support students with their academic, social, and emotional needs

Collaborate with teachers and other staff members

Implement instructional strategies and interventions

Observe classroom management and assessment techniques
Working as a paraprofessional helps you gain valuable classroom experience and be considered for a future teaching job with the school. 
To become a paraprofessional, you must have at least a high school diploma or equivalent, and some districts may require additional qualifications, such as an associate's degree or passing a paraprofessional exam.
Tips for Applying to a Teaching Job
Teaching is a rewarding and challenging profession that requires specific skills, qualifications and preparation. We will share some tips on applying for a teaching job and increasing your chances of getting hired.
One of the first steps to get a teaching job is to identify the type of teaching position you want. Do you want to teach a specific subject or grade level? Do you prefer working in a public or private school? Do you have any preferences for the location or size of the school? Knowing what you are looking for can help narrow your options and focus your search.
There are different ways to look for a teaching job, depending on your situation and preferences. Some of the most common methods are:
Visiting employment websites:

Use online platforms like Indeed.com or Edutopia.org to browse through various teaching jobs available in your area or across the country. You can filter your search by keywords, location, salary, experience level, etc. You can also upload your resume and cover letter and apply directly through these websites.

Checking school district websites:

You can also visit school districts' websites that interest you and look for their job postings. You can also learn about the application process, requirements and deadlines for each position.

Reaching out to schools personally:

You can contact schools you are interested in working for and inquire about their vacancies. Send an email, make a phone call or visit the school in person. Introduce yourself, express your interest and ask for an application form or an interview opportunity. This can show your initiative, enthusiasm and professionalism.

Networking with other teachers:

You can also use your personal and professional connections to learn about teaching opportunities. You can ask your former teachers, mentors, colleagues, friends or family members if they know of any schools hiring or looking for substitutes. You can also join online forums, groups or communities of teachers and educators and exchange information, advice and referrals.
Teacher resume and interview tips
Once you have found some teaching jobs matching your qualifications and interests, you must prepare a good teaching resume showcasing your skills, experience and achievements. A teaching resume is similar to a regular resume but should highlight your education-related credentials and accomplishments more prominently. Here are some tips on how to write a good teaching resume:
Use a clear and professional format:

Choose a simple and readable font, use bullet points and headings, and keep your resume to one or two pages. Ensure your contact information is up-to-date and easy to find.

Include an objective or summary statement:

At the top of your resume, write a brief statement summarizing your career goals, skills and qualifications for the teaching position you are applying for. This helps the employer get a quick overview of who you are and what you can offer.

Emphasize your education and certifications

: List your degrees, diplomas, certificates and licenses related to teaching in reverse chronological order. Include the institution's name, location, date of completion and any honors or awards you received. If you have any specializations or endorsements in certain subjects or areas, mention them.

Highlight your teaching experience:

Describe your relevant teaching experience in reverse chronological order. Include the school's name, location, dates of employment, and the grade level or subject you taught. Use action verbs and quantifiable results to demonstrate your achievements and impact as a teacher. For illustration, "Developed and enforced an innovative STEM class that increased pupil engagement by 50" or "Advanced pupil test scores by 25 through discerned instruction and assessment strategies".

Showcase your skills and accomplishments

: In addition to your education and experience, you should also include a section highlighting your teaching skills and accomplishments. These include awards, recognitions, publications, presentations, memberships, volunteer work or extracurricular activities. Use keywords that match the job description and show how you stand out from other candidates. 
After you have submitted your resume and cover letter, you may be invited for a job interview. This is your chance to make a good impression and convince the employer that you are the best candidate for the teaching position. To prepare for the job interview, research the school and the district, review your resume and portfolio, practice your answers and prepare some questions to ask.
During the job interview, expect to be asked certain questions that are related to teaching. Some of these questions are:
What is your teaching philosophy or approach?

How do you plan and deliver your lessons?

How do you assess and evaluate your students' learning?

How do you manage your classroom and handle discipline issues?

How do you communicate and collaborate with parents, colleagues and administrators?

How do you use technology in your teaching?

How do you handle stress and cope with challenges?

How do you keep yourself updated and improve your professional development?
To answer these questions, use specific examples from your previous or current teaching experience, demonstrate your knowledge and skills, and show your passion and enthusiasm for teaching. You should also be honest, confident and respectful.
Besides answering the questions, there are other things you can do to prepare for a job interview and present yourself in the best way possible. Here are some of them:
Dress appropriately:

Choose an outfit that is professional, comfortable and suitable for the school culture. Avoid wearing anything too casual, flashy or revealing. You can also accessorize with a watch, a pen or a notebook.

Arrive on time:

Aim to arrive at least 15 minutes before the scheduled time of the interview. This can show your punctuality, reliability and respect.

Bring copies of your documents

: Bring extra copies of your resume, cover letter, references, certificates, licenses and portfolio. You may need to provide them to the interviewer or other staff members. You can also use them as a reference during the interview.

Be polite and courteous:

Greet the interviewer and anyone else you meet with a smile and a handshake. Please introduce yourself and thank them for their time and opportunity. 

Follow up:

After the interview, send the interviewer a thank-you note or email within 24 hours. Reiterate your interest in the position, highlight your qualifications and skills, and mention something specific you discussed or learned during the interview. This can show your professionalism, gratitude and enthusiasm.
5-Step Strategy for Finding the Right Teaching Job
Finding the right teaching job, especially in a competitive market, is a win.
Here is a five-step strategy to help you navigate the job search process and increase your chances of success.
1. Polish Your Resume
Your resume is the first impression you make on a potential employer. It should showcase your skills, qualifications, and achievements clearly and concisely. Tailoring your resume to the job you are applying for, highlighting the relevant keywords and phrases that match the job description. Avoid spelling and grammar errors, use a professional format, and include a cover letter that explains why you are interested in the position and what you can offer to the school.
2. Set a Goal for Yourself
Before applying for jobs, you need a clear idea of what you want and where to work. Do you prefer a public or private school? A rural or urban setting? A large or small student population? A specific grade level or subject area? A certain type of curriculum or pedagogy? 
A clear goal will also help you prepare for interviews and demonstrate your enthusiasm and commitment.
3. Network
Networking is one of the most effective ways to find a teaching job. It lets you stay connected with other educators, learn about new opportunities, and get referrals and recommendations. You can network online by joining professional associations, social media groups, forums, and blogs related to education. 
You can also network offline by attending events, workshops, conferences, and job fairs to meet potential employers and colleagues. Don't be afraid to reach out to people who work in the schools you are interested in and ask them for advice or feedback.
4. Learn about the School
Every school has its culture, vision, mission, values, goals, challenges, and needs. If you want to stand out from other candidates, you must do your homework and learn as much as possible about the school you are applying to. 
You can visit their website, read their newsletters, watch their videos, follow their social media accounts, or even visit their campus. This will help you understand what they seek in a teacher and how you can fit in their environment.
5. Demonstrate Your Strengths
The final step of your strategy is to demonstrate your strengths and convince your future employer that you are the best person for the job. You can provide concrete examples of your accomplishments, skills, and abilities related to the position. 
You can also showcase your portfolio of work samples, lesson plans, student feedback, or awards that illustrate your teaching effectiveness. Be confident, positive, and enthusiastic about your potential contribution to the school and its students.
How Can Teachers of Tomorrow Help You Find a Job?
Teachers of Tomorrow is the nation's largest alternative teacher certification provider, where over 70,000 quality teachers have become certified and made a difference in classrooms nationwide.
We offer an online, self-paced program that allows you to earn your teaching certification in the shortest time possible. You can choose from various subject areas and grade levels and get access to expert guidance, mentoring, and support throughout your journey. 
We also help you find a job by connecting you with partner schools and districts looking for qualified teachers like you.
Founded in 2005, the company has grown to become the largest alternative certification program in the nation. Teachers of Tomorrow alums have won numerous awards and recognition for their excellence in teaching, such as the Teacher of the Year award.
By joining Teachers of Tomorrow, you will be part of a network of passionate and dedicated professionals committed to making a difference.
Pro tip: Apply and begin your preparation when the time is right for you. You can start your application process at Teachers of Tomorrow today and get help to be one step closer to your teaching career.
Are you ready to find your dream job?
Teaching is a rewarding and meaningful career that can change your life and the lives of others. 
If you want to become a teacher without going back to school for years, Teachers of Tomorrow can help you achieve your goal. 
We prepare, certify, and support you throughout your journey and help you find a job matching your skills and preferences. 
Don't wait any longer – apply today and teach tomorrow!