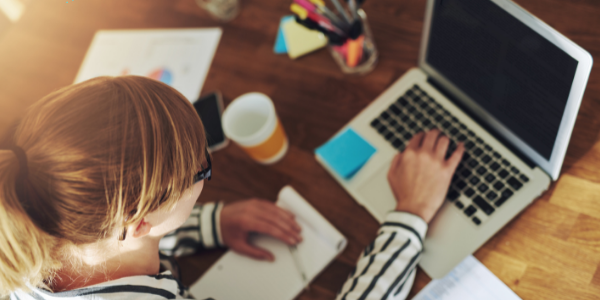 Teachers of Tomorrow Partners with Littera
Online Tutoring Opportunities Now Available!
As part of our broader mission to enhance student education, Teachers of Tomorrow has always been dedicated to ensuring every student has a great teacher. And having helped more than 70,000 teachers reach the classroom, we are exceptionally proud to announce the latest professional development opportunity and partnership to benefit our Teachers of Tomorrow network and the students they nurture! In an effort to further support districts and their students, the nation's leading alternative teacher certification provider has partnered with Littera, a comprehensive and cost-effective tutoring platform for school districts of all sizes, to provide valuable professional development and experience through remote tutoring opportunities to Teachers of Tomorrow Alumni during this upcoming school year.
About Littera
Littera's mission to enable equitable, high-quality, and cost-effective academic support for school districts of all sizes stems from a simple but powerful idea: all students deserve high-quality tutoring support to help them achieve their academic potential. Littera has upheld that idea since rising to the challenge of long-standing educational support issues exacerbated by COVID-19 after it was founded in 2020. For Teachers of Tomorrow, the dedication Littera lends to assisting students in achieving their potential in the classroom is complementary to our own values. With a platform that is engaging, easy to use for tutors, and displays district curricula and resources at your fingertips, the decision to partner with Littera was an easy one!
How It Works
Together, Littera and Teachers of Tomorrow will connect certified alumni with flexible, remote tutoring opportunities suited to your experience level, scheduling needs, and subject area preference. As a Littera tutor, you will work with assigned students in either reading, math, or both after determining student needs through initial assessment. And all tutoring will be virtual with sessions ranging from a tutor to student ratio of 1:1 – 1:4 based on tutor experience level and seniority with Littera.
Who Is Eligible
A few of the desired qualifications for the position include instructing students and managing behavior, experience working with students in grades K-5, and general knowledge of curriculum and instruction. If you possess these qualifications, we highly encourage you to consider a tutoring position with Littera so you can enjoy the benefits of helping students reach their potential. With that in mind, this offer is still exclusive to the Teachers of Tomorrow network. So, you must be certified through or connected to Teachers of Tomorrow as an alumnus to qualify. 
A Few Benefits of Tutoring With Littera Include:
Flexible Schedule
Aside from being paid to help students achieve their potential, Littera tutors enjoy the benefits of a customizable schedule. Your work schedule should work for you, so you will be able to change your availability as needed. With that in mind, all tutors must still keep availability up to date. With sessions available during the school day or after school hours, you will have plenty of control over your new, flexible work schedule.
Student Impact
Making an impact in students' lives can be as big as inspiring them to become future Pulitzer Prize winners or as small as that first "Aha" moment. But, regardless of the size of the achievement, every moment spent helping your students accomplish their goals will hold significance for them. Moreover, it is not uncommon for students to leave lasting and sometimes profound impressions on those who teach them.
Valuable Experience
All Littera tutors have access to professional development opportunities and training to grow their tutoring skills. Littera has also partnered with Teachers College Reading and Writing Project (TCRWP) to allow tutors the chance to be trained in their K-6 Literacy Tutoring Program! And last but not least, you will continue to grow as an educator and tutor through all of the hands-on experience you will receive from teaching your students each week.
If Littera's mission appeals to you and you are interested in flexible, remote tutoring opportunities, please click below to learn more today or apply directly through this job posting!