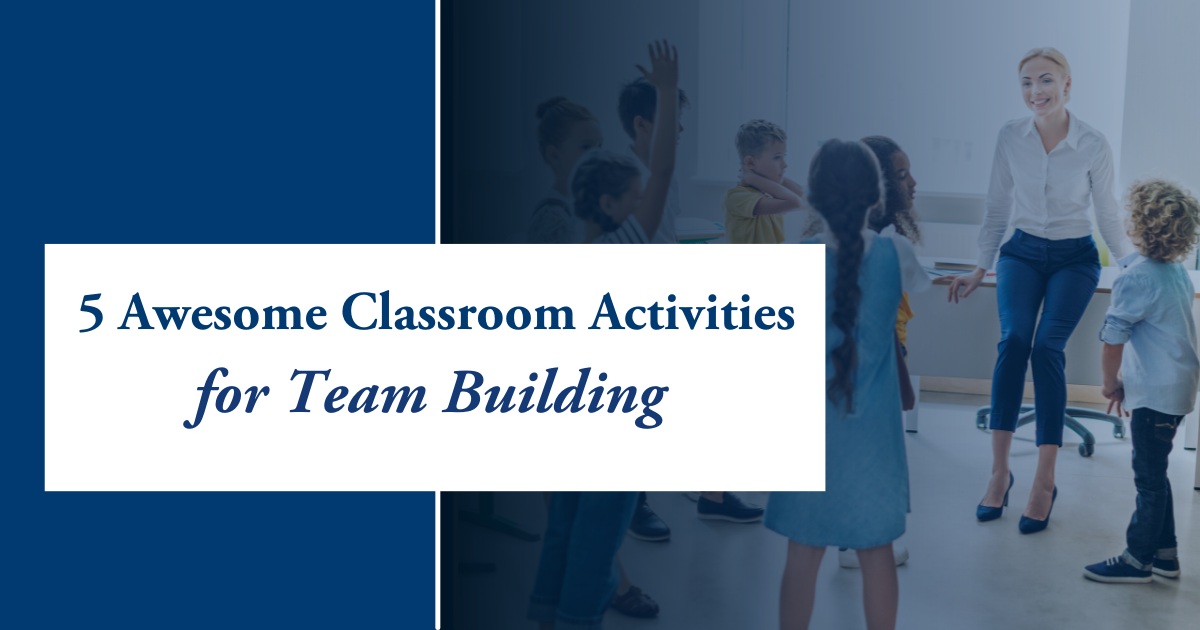 Students have been apart long enough. Let's bring them back together with these team building activities! Team building is a great way to get students together and teach them social skills. These activities allow students to learn how to collaborate and work with each other while having fun. Continue reading to find team building games and activities your students will love!
1. Storytime
Gather your students around in a circle and give each one a picture of a person, place, or thing. Now, start a story by creating an introduction of your own. The following student goes further on the previous storyline and adds an extra part to the story with the picture they're holding. Keep going until you reach the last student. Together the class creates a creative tale that each student took part in. This game promotes communication, as well as creative collaboration.
2. Kahoot!
Have students that love a little competition? Get them ready to win with Kahoot! Kahoot is a virtual quiz game that is sure to keep students engaged. This game allows students to bond as a team and be competitive. You can divide students into groups as they answer questions to a quiz you design! Students can play Kahoot virtually or in-person either way; it is instrumental to team building and working together to solve.
3. Escape the Classroom
Have your students work together for a prize! The popular game Escape Room challenges students as they work together to solve each clue. As each team completes a challenge, they will answer a follow-up question verbally with you before receiving the next challenge. The first team to meet all challenges and find the hidden Escape Letter wins the game! This activity helps students work together in groups and solve problems.
4. Get to Know You Balloons
Want to help your students build friendships within the classroom? Try to get to know you balloons! Pass out a balloon and sheet of paper to each student and write fun questions. Next, have them put their responses in the balloons and blow and tie them up. Pass the balloons around and have each student answer the question inside. This helps students get to know each other and see their common interests.
5. Autograph Sheet
Students have a lot more in common than they think. Put this to the test with an autograph sheet! Students are given a sheet with various traits on it. The objective is to find someone else in the classroom who fits one of the descriptions and get that person's autograph next to the trait. When making the sheet include traits pertinent to the group. Each person may sign each sheet only once. Here are some examples: Likes Disney movies, favorite color is green, has been to a beach, speaks another language.