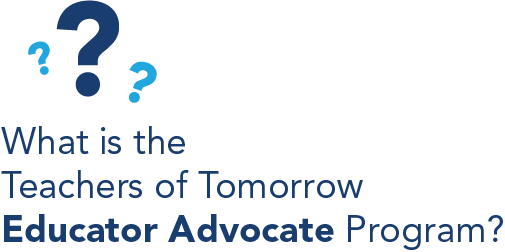 You have a unique story waiting to be told!
We believe in the power of Educator Advocates to influence change and provide a voice for current and future educators.
Our brand ambassadors receive exclusive perks and opportunities to promote the TOT program while providing helpful feedback to the public.
Join us in our mission to empower educators and to make a difference in the lives of their students.