Teachers significantly impact the lives of their learners. They challenge their students to confidently think outside the box and counter new challenges. 
A good teacher will also support their learners when they take in new challenges and fail. They build their confidence to try again, inspire creativity, and encourage exploration and competition. 
Teaching is not a job but a calling. It is, therefore, crucial to acquire and perfect the required skills to efficiently inspire and grow students in their classrooms. 
Good teachers model behaviors of patience, empathy, communication, and understanding. Qualities that they can help grow in their learners. 
In this article, we discuss ten qualities of good teachers that should serve as motivation if you hope to impact the lives of your learners positively.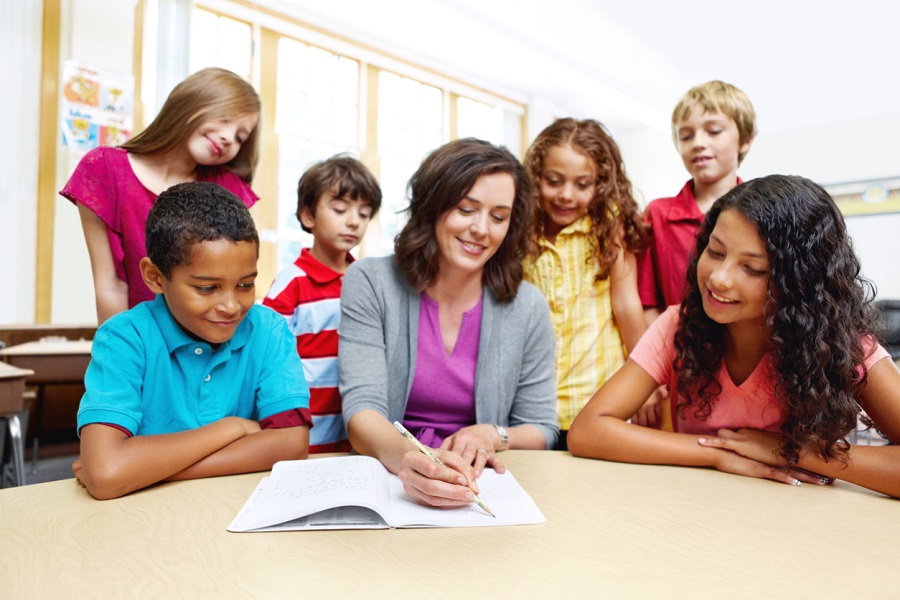 The Value of a Teacher's Role
A teacher's role is essential not only in the education system but also later on in the lives of their students. 
You can make a difference in your student's life by influencing everything, from educational goals to after-school success. 
Good teachers help their students reach more success, understand themselves better, and make well-thought decisions that will help them make the right choices to propel them to greater heights in life. 
To be good at your job as a teacher, you must love it. Passion is infectious; your students will feel passionate about the subject if you are passionate about it. 
Also, you can cultivate self-esteem, self-confidence, and self-worth in your learners in your daily interactions. 
Your interactions with your students also guide them into laying the foundation for meaningful relationships, understanding their feelings, and navigating challenging situations. 
10 Qualities of a Good Teacher
Outstanding teachers have certain qualities that make them rise above the rest of their student's lives. Such teachers have a way of remaining in our memories no matter how far removed from our school years. 
Studies from the Economic Policy Institute show that good teachers contribute more to student achievement than learning facilities and school leadership. 
Here are our top ten qualities that make a good teacher:
1. Great communicators
When you possess excellent communication skills, you will know how to teach your subject in a learner-friendly and engaging way. 
This will, in turn, improve their understanding and achievement as it will bring you closer to them and help them present any concerns they may have regarding any learned content. 
For instance, a finance class will be easier to understand if the teacher uses everyday examples with which the students are familiar. 
2. Experts in their field
Your students will be motivated to learn if you are an expert in your field. If you love your teaching area, you will show that expertise in the classroom. 
Once you have mastered the content in your subject area, you can use different angles to explain the subject matter; hence be very resourceful when teaching. 
For instance, a math teacher can use the rows and columns in the class to enhance understanding of matrices. 
3. Collaboration
Collaboration in teaching creates a growth-based learning environment that increases student learning processes.
You should work closely with other teachers and your students if you aim for great results. 
Collaborating with other teachers helps you learn from each other, allowing you to brainstorm new ideas. This is significant in improving learner outcomes. 
A good teacher is also interested in learning from parents about their students. This equips you with an understanding of how to help your students better.
4. Empathy
Empathy is how you understand your learner's emotional, social, and intellectual situations. A good teacher can respond empathetically to a learner's admirable and ugly emotions without losing focus on student learning. 
For instance, if your best student failed a test. Your first instinct might be to reprimand them and for an explanation for their poor performance. On the other hand, consider putting yourself in their situation, imagine how they are feeling, and empathize with them. 
Seek to understand how they feel about the dismal performance, what they think they did wrong, and then suggest ways to improve the result. Assure them that they have a chance to turn things around. 
When your learners feel physically, mentally, and emotionally safe, they will engage better in your subject as they feel loved and understood. 
You can grow your empathetic touch by reading books on such, taking courses on empathy, and attending seminars that build on this. 
5. Loving challenges
A great teacher loves challenges. A classroom environment is full of varied challenges; therefore, embracing them is a sure way to manage them. 
Once you love your challenges, you will teach your learners more effectively. This is because a teacher who loves challenges will grow to challenge students. Students love challenges, provided they are presented in a kind spirit. 
You can draw your students to love challenges by asking thought-provoking questions that get learners to think about sequencing and predictions. 
Challenging them will push them to work harder, improve, and achieve beyond their imagination. 
6. Creativity
Although not all subject areas promote creativity, they can all be taught creatively. 
For instance, a biology teacher teaching about different kinds of plants would take students to the natural habitat to exploit the topic practically. Also, a literature teacher would more creatively use film to enhance the mental correlation of a play the learners are reading as a literary text. 
A science teacher would use real solutions more creatively when teaching learners to test for bases and acids. Learners always appreciate the extra mile. 
When you creatively motivate your learners, they are motivated to do this in education and their lives after school. 
7. Constant growth 
Teachers need a growth mindset that prepares them for the classroom environment. Continuous learning will equip you with invaluable knowledge to progressively inspire your students. The growth mindset is essential because it will enable you to collaborate with your learners with the understanding that they can learn it to a higher level. 
A view that continuous growth is essential will create a love of learning and resilience in just one area. It empowers your learners to believe they can develop their abilities with brains and talents as starting points. 
The need for growth will motivate you to focus on creativity and intelligence, the two factors that result in success in both your academic and professional lives. 
8. Patience
When managing learners, your patience is constantly tested. You will also deal with learners, parents, and colleagues with differing perspectives, backgrounds, and characters. This requires patience. 
For instance, with your learners and their parents, you must be patient in repeatedly dealing with the same questions and issues.
Also, some of your learners will have difficulties understanding various concepts; it's essential that you keep going but should continuously try out new ways of helping them succeed. 
9. Adaptability
Your environment as a teacher is constantly evolving. This demands that you continually adapt to the constant changes and adjust your teaching methods to suit the age and intellect of your learners. 
Also, with the continuously changing educational frameworks, being able to adopt those changes makes you a good teacher. 
Adaptability is also one of the essential skills that you will require if you are educating learners of varying grade levels or those with different learning styles. 
10. Respect
Many educators imply respect, but few understand how to use it in the classroom. 
As a good teacher, you must be mindful of any imbalance in respect and ensure that your students feel respected and heard. 
In stories from American Teacher Week, Maggie remembers her seventh-grade language teacher for the respect she fostered and reflected on her students. The feeling that her teacher valued and respected each of them taught her a valuable lesson about the significance of fostering the respect you demand.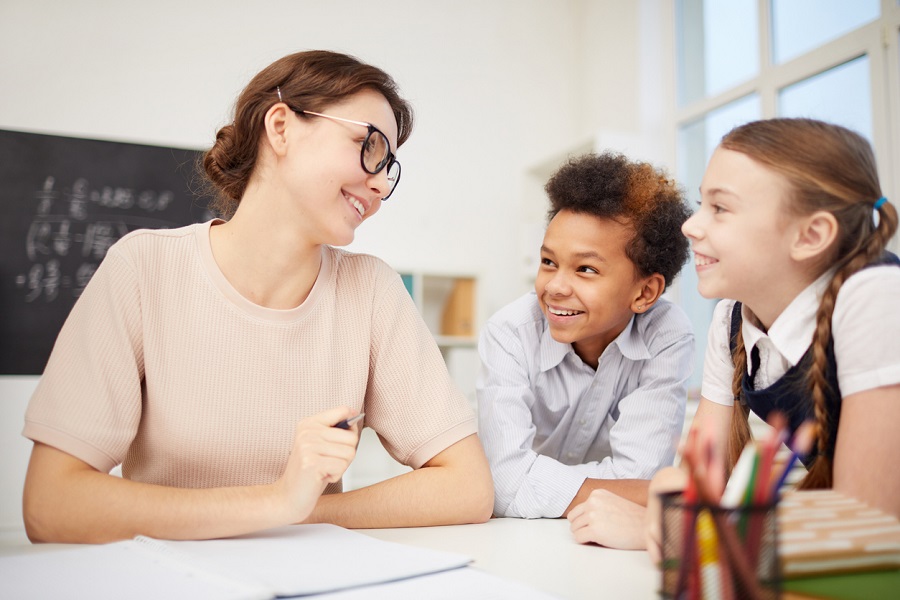 Desired Classroom Skills
Besides the teaching and communication skills you should possess as a good teacher, excellent class management skills are critical.  
Some of the desired class management skills include:
Setting high but achievable expectations for your students

– You can do this by teaching them about growth mindsets. They should believe that success is within their control. Reinforce in them daily that they can succeed if they put in the effort. 

Good planning skills

– With good planning skills, you will help students identify their goals and guide them in deciding what their priority is. Teach them how to plan their learning by breaking their tasks into steps to make them more manageable. Teaching learners how to plan will also eliminate uncertainty in the mind, which in most learners results in procrastination. 

Creating a sense of community-

A sense of community will create a social connection and a sense of belonging among your learners. You can establish this community within your students by consistently holding class meetings every morning to focus on building social and emotional skills and establishing relationships among them. 
Common Weaknesses of Teachers
Teachers, even the most experienced, are helpful with some weaknesses. Every teacher would like to see themselves as being perfect, but admitting that we are all flawed in different ways is the first step to becoming better teachers tomorrow. 
Here are some common weaknesses in teachers: 
Perfectionism
Making mistakes is a normal part of human life. Perfectionism is a fear-based pattern whose short-term rewards are getting the job done and exceeding expectations. Its long-term effects, however, include burnout, compromised quality of work, and missed deadlines. 
Being afraid to make mistakes primes us for burnout and overwhelms us with fear, factors that distort our functioning as teachers. 
Dealing with others as a perfectionist is challenging since you will always want them to do things your way, allowing little room for the ideas and imperfections of others. 
Perfectionism also prevents you from taking constructive criticism from colleagues who may want to share relevant observations on your interaction. 
Comparison
Though no one is perfect, some teachers seem to have it together, and this may be the basis for our comparison. Comparison can hinder your success as a teacher if you are constantly comparing yourself with colleagues you view as perfect. 
Learning helpful hints and new ideas from teachers with the strengths we would like to possess would help you overcome comparison.
For instance, if a colleague is better at relating with learners and they look up to her more for guidance, instead of getting all jealous and bitter at her, seek to know what she does differently to get the students to open up to her. 
Spontaneous
If you are a spontaneous teacher, you act without planning but will rely on previous experience teaching diverse classes and using different approaches to teaching. 
Spontaneity in learning is not all bad, as it helps adjust the power imbalances in a typical classroom. Spontaneous teaching, however, can have some adverse effects on learning. This can result in a lack of structure to your lesson and poor lesson organization. It may also limit your degree of learner assessment of learner progress and achievement. 
To avoid the adverse effects of spontaneity, find a balance between flexibility and structure in the lesson. Consider the individual learner's needs and learning abilities when deciding on the instructional method. 
Becoming a Good Teacher
A chosen path can guide you into becoming a better teacher. Many specialties are available, so knowing what grade you want to teach and what subject area you are passionate about is essential. 
Here are some steps to take toward becoming a good teacher. 
Bachelor's Degree 
A bachelor's degree is crucial to becoming a good teacher. Though most states will require a bachelor's degree in education, alternative routes to licensure are also available. 
 It will allow you to learn essential skills that will help you become a better teacher. Such include:
Cognitive skills

: A degree program grows your ability to recall, integrate, and analyze information. You will be able to foster critical and creative thinking skills that guide fluency, originality, flexibility, and adaptability in developing and adjusting to learner programs. 

Communication skills:

Acquiring communication skills enables you to interact and collaborate effectively with your learners in delivering and assessing knowledge acquisition. Efficient communication is necessary when also engaging with students' families and colleagues. 

Research skills:

The skills to initiate and complete data collection concerning learner performance and curricula are essential in effective instruction. A bachelor's degree program will guide you into effectively demonstrating, considering consequences, information presentation, and record keeping. 

Social skills:

A good teacher is sensitive to ethical and integral processes of establishing functional relationships with all the school community members. The program will develop compassion, empathy, interpersonal skills, and internal motivation, skills you will require to impact your learners and effectively relate with your colleagues positively. 
Here is a list of some bachelor's degrees that would guide you into initial certification as a teacher:
Bachelor of Arts in Elementary Education

Bachelor of Special Ed. and Elementary Education

Bachelor of Special Education (mild to moderate)

Bachelor of Science in Mathematics Education (middle grades)

Bachelor of Science in Science Education (Secondary Biological Science)

Bachelor of Arts in Music Education

Bachelor of Science in STEM Education
Master's Degree
Besides attaining a bachelor's degree, aspiring teachers should also think about acquiring a master's degree. A master's degree will upgrade your knowledge and help you learn more about your subject area. You will also acquire more effective ways of curriculum instruction. 
Teaching Certification
To get hired after completing your degree program, getting certified to teach in the state where you are interested in teaching is essential. 
Getting certified gives you credibility as a teacher and is one of the states' quality measures for hiring teachers. 
Most states will therefore require teachers to have certificates to teach. 
Teachers are crucial in changing lives, inspiring dreams, and pushing individuals to realize their potential. Teachers educate the next generation, promoting positive attitudes that shape society.