Teaching is a great career if you want to leave a positive legacy of inspiring future generations and contributing to society. The feeling of making a difference creates job satisfaction that very few people get to experience.
A teaching career will assure you of generous financial packages. The salary benefits increase incrementally with gained experience in teaching.  You also get a clear career progression path with great job security and demand.
Each State can have its own guidelines concerning education level, licensing, and experience regarding their educators. 
Ohio employs about 100,000 teachers in the public school system, translating to about 16 students per teacher. 
However, the number of teachers in the State has declined, resulting in a teacher shortage that threatens to compromise the quality of learning acquired. 
The Ohio Department of Education (ODE) established that full-time teacher employment shrunk by around 2,600, from 113,197 in 2012 to 110,582 in 2022. 
In this article, Teachers of Tomorrow will guide you on how you can become a teacher in Ohio and build a thriving teaching career.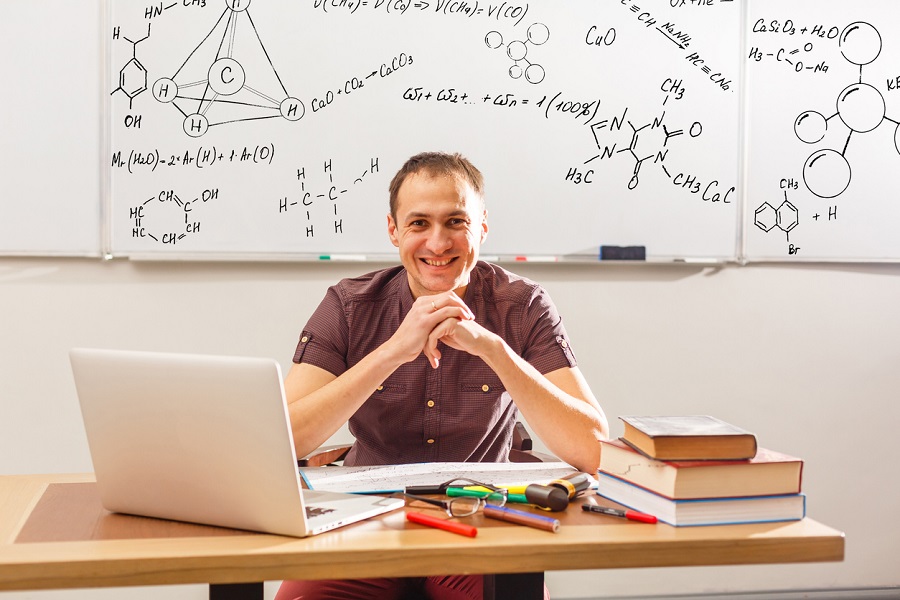 Is Teaching the Right Career for You?
Teaching is an exceptional and rewarding career choice. As a teacher, you are essential in establishing a path for the future generation. In teaching, you nurture, motivate, mentor, and build positive relationships with your students. Most teachers, therefore, perceive their job as a vocation and not a job. 
As an educator, you are also very involved with your learner's families and the surrounding communities. Strong relationships between families and schools build trust and collaboration – essential elements for learner success. 
The teaching career is often very stable and offers benefits such as long vacations – meaning that monetary compensation is not the only motivation. 
Compensation and benefits for teachers differ from State to State. For instance, the average annual salary in Mississippi is $45,574  compared to $63,153 in Ohio.
Besides the salary benefits of teaching, Ohio teachers enjoy affordable health checkups provided by a comprehensive benefits package that includes health insurance and a retirement plan. These benefits enhance the financial flexibility of Ohio teachers. 
State Requirements for Teaching in Ohio
Each State can have its requirements when it comes to teachers. The current educator situation, such as teacher shortages in particular subject areas, guides these requirements. 
Recruitment in such subject areas may have fewer requirements than in other states. Additionally, you can access more job opportunities if licensed in a high-demand area.
The 2023-2024 teacher shortage area data report shows teacher shortage in the following subject areas in Ohio: 
English as a Second Language

Art and Music Education- Theater and dance

World Languages- All World Languages

Computer Science

Career and Technical Education- Business Education, Health and Medical, School Counseling, School Psychologist, School Nurse, Family, and Consumer Sciences.

Science- Grades 4-9, Grades 7-12

Health and Physical Fitness- Health Science

Mathematics- Grades 4-9, Grades 7-12

Language Arts- Grades 4-9, Grades 7-12

Special Education- Speech and Language Impairment, Adaptive Physical Education, Therapeutic Services.
The teaching requirements may also differ depending on the level you hope to teach, such as primary, secondary, or high school. 
To be licensed for teaching in Ohio, as outlined by the ODE, you must have completed all certification requirements. These include:
1. Bachelor's Degree
Like all states, Ohio expects its teachers to have a bachelor's degree. A degree program will give you essential transferable skills to ensure a rewarding and fulfilling career in education. Such skills include:
Collaboration skills:

As a teacher, you must work effectively and cooperatively with other educators, such as colleagues, administrators, and specialists—contributing to a strong team dynamic.

Communication skills:

This skill involves your ability to effectively communicate with children, adapting their language, tone, and methods to ensure clear understanding and engagement.

Problem-solving skills:

This skill encompasses your ability to identify and address challenges and obstacles that arise in the classroom. Teachers with strong problem-solving skills can adapt their teaching methods, implement strategies, and find solutions to enhance student learning.

Self-organizational skills:

Teachers need to manage their own tasks, materials, and responsibilities effectively. Strong self-organization skills help optimize your time and resources, leading to efficient and productive teaching practices.

Time management skills:

This skill involves prioritizing, planning, and utilizing time efficiently to meet instructional goals, maintain an organized classroom, and allocate appropriate time for individual students.

Research skills:

This skill helps you to stay updated with current educational practices, resources, and developments in your subject areas. It involves the ability to locate, evaluate, and utilize relevant educational research and materials to enhance teaching strategies and instructional methods.

Analytical skills:

This skill refers to your ability to examine and interpret data, assessments, and student performance to gain insights into individual and overall classroom progress. With strong analytical skills, you can identify areas of improvement, tailor instruction to student needs, and monitor progress effectively. 
Your degree program will encompass a student teaching internship program that equips you with hard skills such as curriculum and lesson planning. You'll also learn how to encourage the learning potential of each learner, maintain records, and provide academic and disciplinary oversight.
All these skills are critical in ensuring smooth-running learning environments where learner outcomes are optimal.
Some bachelor's degree programs in education that will assure you of initial certification in teaching include:
Bachelor of Arts in Preschool teaching

Bachelor of Arts in Education Studies

Bachelor of Arts in Early Childhood Studies

Bachelor of Arts English as a Second Language

Bachelor of Science in Mathematics

Bachelor of Science in Elementary Science

BSC in Computer Science

Bachelor of Arts in Music

Bachelor of Arts in Special Education

Bachelor of Arts in Early Childhood Education
The ODE accepts degrees from many colleges and universities.
2. Complete an Accredited Teacher Preparation Program
Possessing an accredited teacher preparation program from Ohio indicates that you have met all the State's training requirements for initial licensure to teach in Ohio's public schools.
Ensure that your institution is accredited and that the State Board of Education approves the program before enrolling. Such a program comprises courses on content and curriculum delivery methods for the level and subject you are interested in teaching.
Choosing a program such as Ohio Wesleyan University, Miami University of Ohio, University of Dayton, etc., in your licensure area prepares you with relevant skills and knowledge to effectively teach all learners. Also, it gives the stakeholders the trust that you are competent enough to handle learners in a conducive learning environment on your own. 
The approved teacher preparation programs in Ohio include:
Early Childhood Education

Middle Childhood Education

Secondary Education

Special Education

Teaching English to Speakers of Other Languages (TESOL)

Adolescent to Young Adult Education

Intervention Specialist Education
3. Gain Student Teaching Experience
Before you are allowed to teach in Ohio, you must complete a full-time student teaching assignment of at least 12 weeks. 
Check to ensure the program is included in your program since it is part of all the State-approved educator programs. Educator programs in Ohio expect you to clock approximately 100 hours of field experience for initial certification programs.  
4. Pass a Background Check
A background check is a process by a person, company, or institution to check the criminal record, education, employment history, and other past occurrences to ascertain your credibility and suitability for hiring. 
Background checks vary from State to State. In Ohio, prospective teachers are expected to undergo a background check conducted by the Ohio Bureau of Criminal Investigation. It includes a fingerprint check.  In Ohio, a background check will include checking for child abuse cases, employment-related issues, and education history checks. 
Your background checks should not exceed one year (365 days) from the time the Department grants your initial credentialing.
Credentialed educators in Ohio are required to undergo FBI criminal background checks every five years. 
As a prospective educator, passing a background check communicates to your recruiting institution that you are of good moral character and qualified to attend to children. 
5. Get Certified
Different states may have varying certification processes for their prospective teachers. Once you have completed all the preparation programs for certification in Ohio, you should apply for a resident educator license with all the required documentation to the Office of Educator Licensure. 
To apply for a teaching certificate in Ohio, you must have an active OH/ID account, which is a digital identity from the state of Ohio.
Also, send your application as soon as possible; certification can take up to three months. 
Required documents include: 
A clearance report of background check

Bachelor degree transcripts

Certificate of Completion of the teacher preparation program

Proof of payment of the non-refundable certification processing fee

Passing scores of required state examinations

A completed application for teacher licensure in Ohio
Use the ODE online system for initial certification- the Security Application for Enterprise (SAFE) web portal. The State's Department of Education will equip you with further information for teacher certification in Ohio. 
6. Consider Getting a Master's Degree
Many states now require their prospective teachers to hold a master's degree or acquire one within the first five years of teaching. A master's degree will give you a competitive advantage when seeking similar positions. 
Alternative Route To Teaching in Ohio
You can also take the alternative pathway besides the traditional route to becoming a teacher in Ohio. Alternative teacher preparation programs are also known as non-traditional programs. 
They are suitable for any professional with a bachelor's degree outside education who is interested in joining the teaching workforce. Alternative pathways to teaching programs in Ohio lead to the award of a certificate or a master's degree.
If you hold a bachelor's degree in a subject other than education, you can still pursue your passion for education. In that case, you can enroll in alternative certification programs to teach a subject closely related to your initial degree area. 
To enroll in alternative certification programs, the minimum requirement is a bachelor's degree. You then must complete a teacher preparation program and the Ohio teaching certificate examinations for educators. 
Alternative licensure programs take approximately one year to complete compared to the traditional route, which takes up to four years.
Getting Hired as a Teacher
To secure a teaching position, you'll need to obtain a bachelor's degree, complete in-classroom teaching, and gain in-classroom experience.
However, to apply and get hired for that teaching position, here are several things you must address:
Polish Your CV
To write a good CV, adjust it for each job application you are making. The best way to do this is to check what most schools in Ohio state require from their teachers. 
Upgrade Your Skill Set
Your skill set influences how effectively you carry out your teaching roles and influence the learner's classroom and lifelong learning. 
If you possess key skills, your recruiter will be convinced you are most suited for the advertised teaching position. 
The most relevant teaching skills include:
Great listening skills:

Classroom communication happens when you listen to your learners. If you are skilled in listening and observing, you will easily pick on what your students aren't telling you verbally. These may include their anxieties or the need to develop their confidence and decision-making skills. 

Collaboration skills:

In education, you are always working with others. Collaboration is at the core of successful learning. Collaborating with teaching assistants, paraprofessionals, and school administration would be best. You, therefore, need to keep an open mind to allow ideas from other educators. 

Adaptability:

To be an effective teacher, you must constantly adapt to a changing environment. With the changing curriculums, teaching practices, and requirements, you need to be able to adjust your teaching resources accordingly. Adaptability is a key skill, especially for teachers educating varying learners' grades or using different learning styles. 
Begin Your Job Search
To find teaching jobs in Ohio, you can check the State of ODE's website for advertised positions. You can also directly contact the school districts you are interested in working in through email or phone and find out if they are hiring. 
Also, send your resumé to schools you wish to teach in even if they are not hiring. They might reach out when they hire in the future.  
Join a Professional Organization and Network
Teacher organizations and networks in Ohio may be valuable for you to join. 
These organizations and networks allow you to network with other educators in the State. From these interactions, you can expect to learn about other educators' experiences and professional journeys for inspiration. 
Also, you will share and acquire premade teaching resources and digital materials from other teachers.
Some of these teacher organizations and networks in Ohio include the following:
Ace Your Job Interview
To bag that teaching position, you must pass the job interview. Here are some tricks to ensure that you ace that interview:
Research the school:

Know all about the school before the interview. Search through the school's website to understand its mission statement, improvement plan, news feeds, and the contents of its student handbooks. 

Prepare your personal sales statement:

Rehearse what you will say, and write down a few notes on a Google doc to review before meeting your panel. You may also record notes about yourself or rehearse your story to avoid rambling during interviewing.

Align your answers to the school culture and values:

After researching the school, relate its values to answers you would give to the most commonly asked questions. For instance, if the school emphasizes digital learning, brainstorm ideas on how you would integrate technology into your classes. 
Career Outlook & Salary in Ohio
Over the decade, about 77,900 openings are projected every year. 
Teachers in Ohio are in high demand. Also, the employment of high school teachers is projected to grow by 5 percent between 2021 and 2031. 
Ohio is also a great state for educators, ranked first in average teacher pension and fourth in average salary. Once you obtain your certification to teach in Ohio public schools, you will be on your way to a rewarding teaching career. 
Become a Teacher in Ohio
Teaching in Ohio gives you a competitive salary while allowing you to inspire future generations. Ohio State was ranked the 22nd best State for educators to work in. 
Also, educators in Ohio state have access to Affordable Health Insurance. Such benefits for educators and their families ensure that they have financial flexibility. 
Teaching is a gratifying career. Once you meet all the requirements, you can start your journey of making a difference in the next generation's lives. 
Teachers of Tomorrow is your trusted partner in ensuring a seamless transition into a fulfilling teaching career through alternative certification programs.