Substitute teachers offer an invaluable service of teaching and handling other classroom responsibilities whenever the regular teacher is away. They fill a critical gap in the education system by ensuring no student falls behind in their education and all the teachers feel the presence of an expert they can consult.
In many states, substitute teachers cannot serve schools or school districts without certification. Certification serves as proof of expertise and competency. If you desire to serve the community as a substitute teacher, this article can help you get started.
In this article, we will discuss why you need a substitute teacher certificate and how you can start your journey to being a certified substitute teacher.
What is a Substitute Teacher?
A substitute teacher is a certified or experienced person who fills in for a full-time teacher who is either ill, on leave, on vacation, on vocational training, or handling other critical issues. Some substitutes become part-time employees, while others take up full-time positions.
Substitute teachers step in for different reasons but mainly to maintain student progress. They may also be called guest teachers, casual teachers, relief teachers, supply teachers, sub-teachers, backup teachers, and emergency teachers.   
The responsibilities of a substitute teacher vary based on the school's needs and the directives left behind by the full-time teacher. But here are some of the responsibilities you can expect to conduct as a substitute teacher:
Carrying out administrative duties like recording and monitoring attendance, filling papers, photocopying, keeping an eye on the students, and reporting incidents and accidents.

Guiding the students with the help of the lesson plans provided by the full-time preceptor.

Curating lesson plans with the help of the absent teacher in case the teacher had not created some.

Administering exams, marking them, and writing performance reports for each student.

Keeping a structured record of all the activities and lessons taught, compiling the records into a report, and submitting the report to the regular teacher when they return.

Keeping the parents up-to-date about their children's performances and any other necessary observations.

Assisting with outside class activities such as sports and school trips to ensure student safety and proper behavior.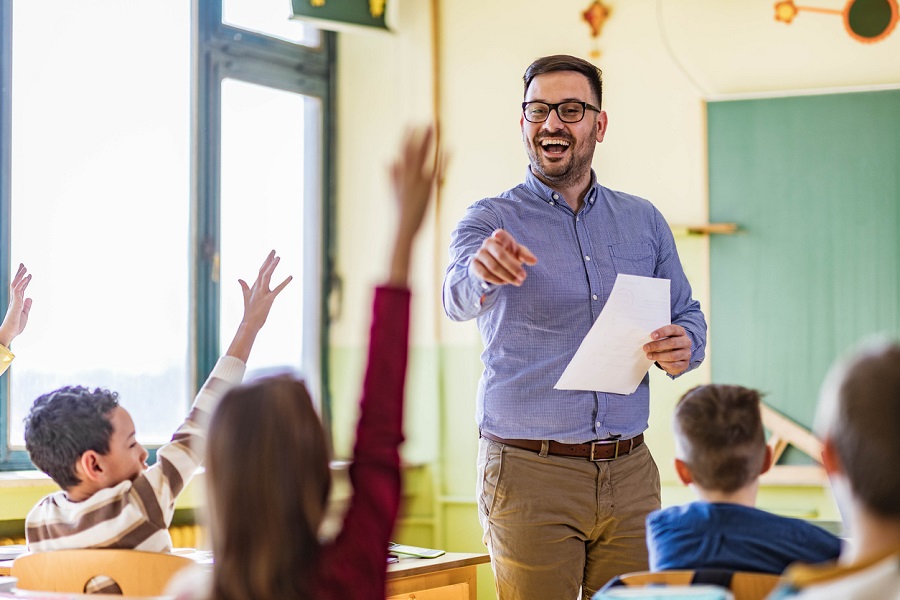 Requirements for Substitute Teachers
States and school districts have varying requirements for substitute teachers. The minimum requirement in some states is a college degree, while others demand a high school diploma, and some settle for at least some college experience.
Some States delegate all the requirements-setting duties to the specific school districts and do not get involved in the process. For example, Texas, New York, Vermont, Tennessee, Montana, Oklahoma, Hawaii, and South Dakota leave the requirements-setting responsibility to the individual school districts.
Other than degrees and certifications, other States and school districts require substitute teachers to be licensed. Prospective substitute teachers can have a legal or regular substitute teaching license. Having either of the licenses qualifies one to be enlisted as a member of the local group of substitute teachers. 
As a requirement, schools or districts undertake a background check for the safety of the students, fellow teachers, and the community. Some necessary background checks include credit history, education, work history, criminal records, drug screening, and medical immunization and history records.
Substitute teachers must check in with the relevant education departments and authorities in their state to ascertain whether they satisfy the requirements because they are expected to fulfill the responsibilities of a regular teacher, such as:
Liaising with the student's parents to help with daily schooling issues.

Maintaining classroom neatness, order, decorum, and discipline.

Preparing and submitting end-year reports as specified by the school guidelines, especially when they chip in for a long period.

Staying up-to-date with curriculum developments and trends to ensure the students are well-informed and current.

Consulting with the principal and other departments in case of issues and when seeking guidance.
Steps to Becoming a Certified Substitute Teacher
The requirements for becoming a certified substitute teacher may vary depending on state and school district. Here are the typical steps you'll need to follow:
1- Get a bachelor's degree
A bachelor's degree in education is the minimum requirement in most states to be recognized as a certified substitute teacher. Alternatively, an associate's or master's degree can be used.
Pursuing a master's degree in education gives you more job opportunities and the potential to earn more income. You also receive advanced training and become a better teacher capable of holding various leadership positions.
Some options include a degree in childhood education, general teaching, elementary learning, and secondary education. The degree can be in any education subject, such as Biology, English, or History.
You can also choose to minor in education and undertake a non-education major. However, you may be required to provide an education post-baccalaureate certificate to serve as a sub-teacher. Going through teacher training would also boost your chances of landing a job due to the expertise gained.
2- Get certified
Certification proves that you underwent further specialized training and passed the set examinations. Based on the degree you hold, there can be several certification options. You should choose the one that favors you the most.
Getting certified gives you more stability. The hands-on training improves your leadership and classroom management skills, efficiently preparing you for the real world. The examinations challenge your thinking and allow you to demonstrate your understanding and justify your instructional techniques.
You can negotiate yourself into high-paying or long-term roles with a certificate because of your competency. You can also increase the chances of being hired by multiple schools by networking with other certified substitute teachers and school principals.
3- Sharpen your skills
After completing a certification program, you should actively participate in teaching practice and internships to learn teaching strategies. You can take a paid teaching role or volunteer to tutor students part-time.
Besides growing your practical skills, you should also work on soft skills such as patience, interpersonal, and communication skills.
Communicating vividly with students and fellow teachers boosts your possibility of being considered for better positions. It also strengthens the bond and understanding between you, the students, and other professionals.
Soft skills such as leadership and teamwork make it easy for you to adapt to different situations as the number of schools hiring you increases. You can also smoothly transition into new classroom situations. 
If you do not get internship teaching opportunities, you can opt for teaching-related programs such as public speaking, people management, and communication training to improve your skills.
Participating in people management roles demonstrates your capability to direct and handle students. Moreover, being a great public speaker shows you are capable of gaining the attention of crowds and effectively presenting information to different types of audiences, which will help you get hired as a substitute teacher.
4- Apply for substitute teaching jobs
The application process to join a substitute teacher pool varies from one state or local school district to the other. It also depends on your availability to step in for a full-time teacher or substitute part-time.
Usually, substitute teachers approach schools and district schools directly and apply. You'll be required to complete an application and upload essential documents, including a resume, essay, references list, and evidence of certification.
If you fit the qualifications of the school or school district, you get called in for an interview and undergo background checks.
Once you are accepted, you are taken through an orientation process to learn the procedures and policies of the school or school district. Lastly, you are updated on the correct process of accepting substitute tasks and showing up for them.
Alternatively, you can apply through school or school district staffing agencies to be a part of a substitute teacher pool. Submit your application through the organization's website and follow the set steps.
Desired Skills for Substitute Teachers
When evaluating the effectiveness of a prospective substitute teacher, schools and school districts go through the skills outlined on your resume. There are several skills a substitute teacher may have, but these are the desired ones:
Active listening- A great substitute teacher must be able to listen keenly, understand, respond, and recall instructions or any information provided. Being fully attentive during a conversation, asking questions, using non-verbal cues properly, and listening not to judge but to understand demonstrates a high level of active listening skills.
Empathy- An empathetic backup teacher can easily share and understand the feelings of students and colleagues. Such a skill builds a stronger connection, creating more trust between the students and substitute teachers. It is much easier for students to approach an empathetic substitute teacher for help and consultation.
Communication- Since substitute teachers deal with different groups of students and teachers, they should be able to pass information vividly and effectively. The students and teachers have different traits, and conveying information in a way they understand ensures they are all on the same page.
Clear communication yields a positive learning space and enhances the substitute teacher's and students' trust. Students are likely to perform better because the teacher clearly explains the concepts and facts of the subject in question and answers questions without losing the student's attention.
Problem-solving attitude- Each institution that calls upon a substitute teacher has a need that is, in most cases, different from other institutions. Therefore, a relief teacher must develop a problem-solving attitude to adapt and solve novel problems quickly.
For example, a substitute teacher might get to an institution and realize that the lesson plans are out of place, solve the problem, and start teaching only to be booked in the middle of the day with another school requesting a lesson plan on short notice. 
A sub-teacher with a problem-solving attitude will handle these two problems positively compared to one without.
Public speaking- An emergency teacher with outstanding public speaking skills is cable of capturing students' attention and keeping it. The teacher hooks the students by maintaining eye contact, uttering words clearly and adjusting the tone to suit the subject under discussion.
Patience- At some point, relief teachers are faced with frustrating situations like having to deal with stubborn students. Some students react negatively to a new teacher taking over their class. A patient substitute teacher can deal with such students by reacting to their repulsion more calmly and helping them understand the need for the changes.
Flexibility- Working with different institutions and handling varied daily duties can overwhelm a substitute teacher. To handle change better, a sub should practice flexibility and adaptability to help sustain their commitment and enthusiasm to their career path. A substitute teacher must master time management and priority settings for greater flexibility.
Certification Options for Substitute Teachers
Having a bachelor's degree can open up more opportunities for you, as some states require substitute teachers to have a degree, while others don't.
If you have a degree, most states can allow you to take up a substitute teaching position without going through a teacher training or certification program. But some states are strict when it comes to having previous classroom experience.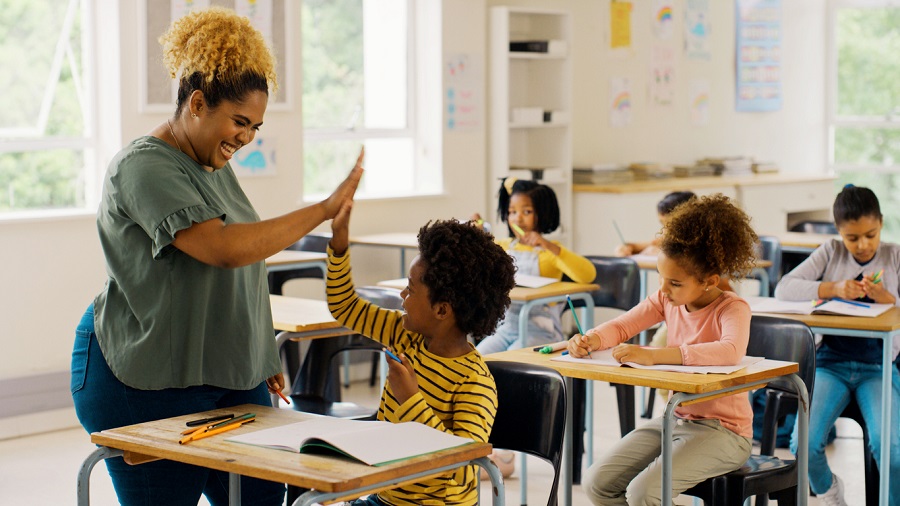 Teaching without a Certificate
Some states, such as Florida, Georgia, Texas, and several private schools, hire substitute teachers without a certification. In most cases, the states or private schools demand that the teachers have some college experience and a clean criminal record.
There are states that allow you to substitute as long as you have a Diploma in education too. Most of the states that go down this lane usually have a great demand for teachers. 
Note that having a certificate in the states that don't check for it gives you an advantage over substitute teachers without it. You can be paid a higher income, get more benefits than the rest, and potentially land a full-time position quicker.
Research your State's Certifications
Teaching and substitute teaching certifications vary among states. States, like Arizona, California, Kansas, and Kentucky require some form of teaching certification before you can tutor as a backup teacher.
Popular certification programs you can pursue include Teaching English as a Foreign Language (TEFL), Educational Certificate: k-12 (Ed:), First Aid, CPR (Cardiopulmonary Resuscitation) and AED Instructor, and Microsoft Certified Educator (MAE).
The validity of the certification you select depends on the specifications of the program. You are responsible for renewing expired certificates to keep teaching as a backup teacher.
In some states, you might have the luxury to keep teaching while taking your certification. Such states are usually in dire need of teachers to teach subjects like STEM (Science, Technology, Engineering, and Mathematics) and foreign languages. Examples of these states include Mississippi, Wisconsin, Missouri, Texas, California, and Kentucky.
However, some states require you to complete a certification program before you're considered for teaching. In other states, you must have a provisional certificate that serves as temporary evidence that you are pursuing a teaching certificate. A provisional certificate becomes invalid once you get the original certificate.
Substitute Teaching without a Degree
In some states, such as Missouri, Texas, Kentucky, Mississippi, California, Wisconsin, and Arizona, you can be hired as a substitute teacher without a bachelor's degree. Some states employ substitute teachers with GEDs, diplomas, or some college experience.
You can also be hired as a sub in some states as long as you have proof of certification in education. You must submit a teaching certificate as evidence and undergo a background check before subbing.
Some states can hire you while undertaking your certification, especially when schools need teachers urgently. These states issue emergency substitute teaching certificates to students with a teaching certification, diploma, or some college experience.
Emergency substitute teaching certificates have a validity period of two to three years, and you would teach for a specified period. For example, an emergency certificate issued in California would be valid for a year and limit you to 30 days of teaching per year.
Being able to teach as a substitute teacher without a degree indicates the necessity of subs in the education system. Substitute teachers embody regular teachers and maintain the image of absent teachers through their skills, such as empathy, active listening, and verbal communication.  
Salary Expectations for Substitute Teachers
Based on Indeed's data, substitute teachers earn about $37,999 annually, and the overall wage range is $24,096 – $59,923. According to ZipRecruiter, subs can be paid as high as $25.72/hour and, at times, as low as $7.21.
Although there's a disparity in hourly pay, the majority of relief teachers earn between $11.54 (25th percentile) to $17.07 (75th percentile) per hour across the US.
Some cities paying substitute teachers higher wages in the United States include:
Los Angeles, California – $50,233

New York, New York – $48,836

Phoenix, Arizona – $46,141

Detroit, Michigan – $43,641

Chicago, Illinois – $39,161
States such as Mississippi, Tennessee, Virginia, and Arkansas pay substitute teachers 25 % less than the stipulated national average salaries.
Job Outlook for Substitute Teachers
Data provided by BLS shows that the demand for substitute teachers is rising and will increase by 2.8% over the coming years. Among the many institutions needing substitute teachers, elementary schools top the list.
Here is a list of other institutions and services that are in need of substitute teachers:
 

Elementary and Secondary Schools     

Employment Services 

 

Local Government, excluding schools and hospitals

Child Day Care Services 

Educational Support Services
Some of the states hiring substitute teachers include Texas, Wisconsin, Illinois, California, New York, and Indianapolis.
Ready to Become a Substitute Teacher?
Without substitute teachers, numerous students would lack their right to education. Backup teachers step in and step up to replicate and advance the teaching experience the absent teacher offered to students.
You are more than welcome to serve as a substitute teacher. Most states require that you have a certificate in teaching or a substitute teaching certificate before you can teach. Ready to get your feet wet? Apply for certification to start your journey toward a fulfilling career.
Teachers of Tomorrow offers alternative teacher certification options that can help you fasten your journey of becoming a teacher. Visit us today and get your professional teaching certificate.