Texas is facing a teacher shortage crisis. The Texas Education Agency reports that the state is offering Federal, state, and public service loan forgiveness programs to attract and retain teachers.
This means plenty of job opportunities are available for middle school teachers who meet the qualifications.
The average middle school teacher's salary in Texas is $62,390 as of March 2023. The salary amounts vary widely depending on school distinct, education, certifications, and years spent in the profession.
Besides the competitive wages, Texas offers a benefits package that includes health insurance and retirement planning through the Teacher Retirement System of Texas. 
The benefits are available for all Texas public school teachers. Therefore, if you plan on staying in the teaching profession, you can be sure to retire comfortably.
Middle school is a time of significant social and emotional development for students. As a teacher, you get to play a critical role in supporting this growth. 
You'll also help prepare your students for the future by teaching them important career and life skills.
This guide will shed light on all you need to know about the salary expectations of a middle school teacher in Texas.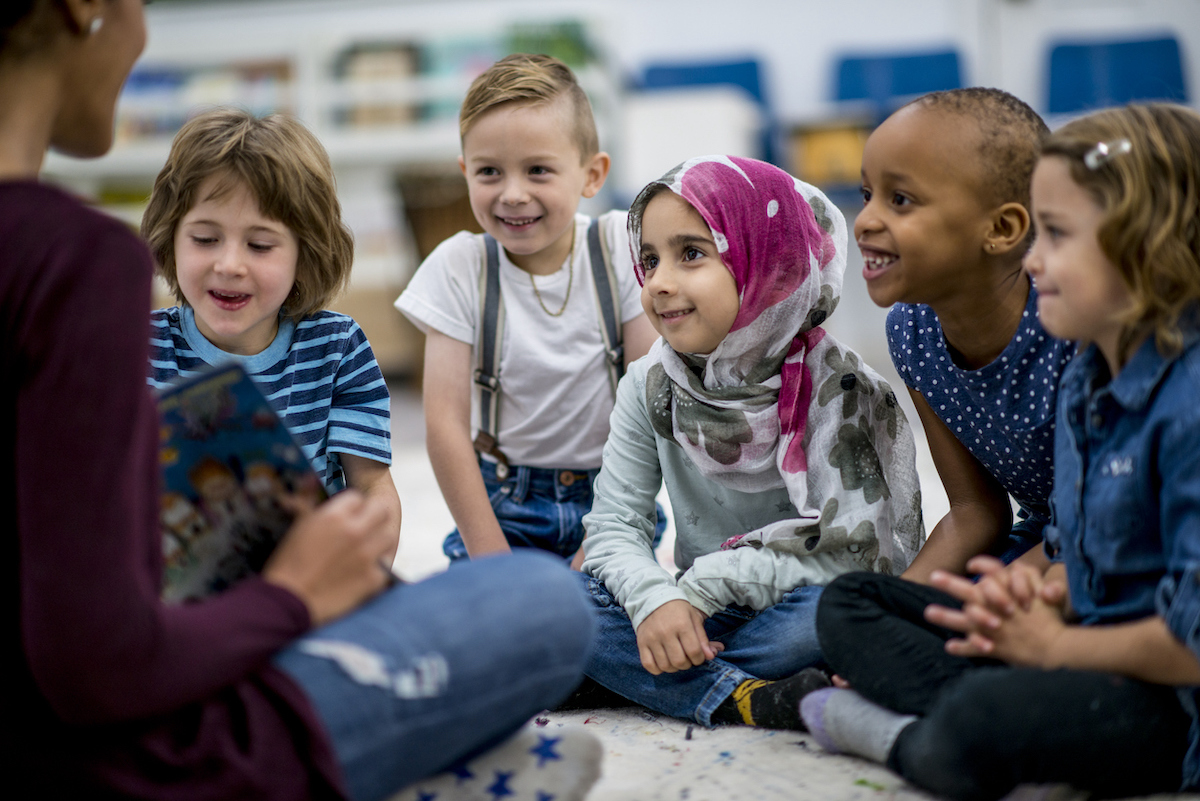 What Is a Middle School Teacher?
A middle school teacher teaches students in grades six through eight. The students are commonly aged between 11 and 14.
Middle school teachers specialize in different curricula. For example, an educator could teach a range of subjects, such as math and science, English and social studies, or elective subjects, such as art and music.
Middle school teachers' work responsibilities differ by the school district and subject of specialization. However, here are the common responsibilities of a middle school teacher:
Create and implement lesson plans as per the state curriculum

Prepare assessments to evaluate student progress

Come up with learning activities that engage their students and promote learning

Work with fellow educators and staff members to develop a curriculum

Coordinate and supervise learning activities outside the classroom

Monitor students' behavior and communicate with parents and guardians accordingly

Participate in professional development to improve their teaching skills
As said, the middle school years are profoundly significant for students' physical and emotional growth and development. Therefore, to pursue this career path, you must be patient and highly skilled.
How Much Do Middle School Teachers In Texas Make?
According to the Bureau of Labor Statistics, the average annual salary for middle school teachers in Texas is $62,390 as of March 2023.
The table below shows an estimate of the lowest and highest middle school educator as compared to the national average.
| Highest Paid in Texas | Lowest Paid in Texas | National Average |
| --- | --- | --- |
| $77,590 | $50, 490 | $61,320 |
Middle school teacher salaries vary based on factors such as:
Location:

In Texas, teacher salaries are determined by individual school districts and vary based on the size and funding of the district. 

Level of education:

Texas teachers with an advanced or higher level of education, such as a master's degree, can receive a higher salary.

Years of experience:

Salary increments are dictated by the years of employment. 

Type of school:

There are different salaries for teachers in private, public, and charter schools.
Some school districts also offer additional pay for teachers who take on extra responsibilities such as coaching or leading extracurricular activities.
How to Become a Middle School Teacher In Texas
To become a middle school teacher in Texas, you will need to follow these steps:
Earn a Bachelor's degree:

You must earn a bachelor's degree from an accredited college or university. We recommend that you major in the subject you want to teach or in education. For instance, if you want to teach social studies, obtain a bachelor's degree in education with a special focus on social studies.

Complete a Teacher Preparation Program:

After earning your bachelor's degree, you must complete a teacher preparation program approved by the

Texas Education Agency

(TEA). This program will help prepare you for the classroom by covering instructional techniques, curriculum design, and classroom management.

Pass the Certification Exams:

You must pass the state-appropriate certification exams, which include the Texas Examinations of Educator Standards (TExES) Pedagogy and Professional Responsibilities (PPR) exam and a content exam specific to the subject you wish to teach.

Apply for Certification:

Once you have completed the teacher preparation program and passed the certification exams, you can apply for certification through the TEA. You'll need to submit your transcripts, passing exam scores, and any other required documentation.

Meet any additional requirements:

You'll be required to complete additional requirements, such as a criminal background check or a fingerprint scan in order to be licensed.

Apply for teaching jobs:

Once you have completed all of the requirements and received your certification, you can begin applying for teaching positions in Texas middle schools.
Alternative Certification for middle school teachers in Texas
The alternative teacher certification method for teachers is a process through which individuals who hold a bachelor's degree in a field other than education can be licensed to teach in a public school. 
This method is used to address teacher shortages or to increase the diversity of the teacher workforce.
Alternative teacher certification requirements and processes vary by school district an individual plans to teach in. Here are the common steps to follow in an alternative certification program.
Completing a teacher preparation program:

This involves coursework in teaching methods, classroom management, and educational theory.

Passing a content knowledge exam:

You must pass a content knowledge exam to demonstrate your expertise in the subject areas you plan on teaching.

Completing a period of supervised teaching or internship:

You'll be paired with a mentor teacher who will observe as you teach in a real classroom to help you gain real-life experience.

Meeting other state-specific requirements:

You must meet any other requirements by the state, such as a criminal background check.
Some programs, such as the Teachers of Tomorrow alternative certification programs, offer mentorship, professional development, and coaching to help you smoothly transition into the teaching profession.
What Is the Highest and Lowest Paying Middle School Teaching Job?
As mentioned, middle school teaching salaries can vary depending on various factors such as location, level of education, years of experience, and the type of school or district.
However, some of the highest-paying middle school teaching jobs tend to be in specialized areas such as STEM (Science, Technology, Engineering, and Math) subjects or in high-income areas where teacher demand is high.
The average annual salary of a middle school STEM subject teacher in Texas is $54, 329 with the lowest earning $43,536 and the highest earning $68,536.
Some school districts and private schools offer higher salaries to attract experienced educators. Middle school teachers can also have the opportunity to earn additional income through coaching, sponsoring extracurricular activities, or taking on leadership roles within the school or district.
The lowest-paying middle school teaching jobs are in areas with lower income levels, rural or remote areas, or school districts with limited funding. According to the United States Bureau of Labor Statistics, the lowest 10% of middle school teachers earned less than $40,010 annually. 
The table below shows the top 5 paying cities for middle school teachers in Texas.
| City | Average Annual Salary | Hourly Wage |
| --- | --- | --- |
| Dallas | $45,235 | $21 |
| Austin | $44,678 | $21 |
| Odessa | $44,369 | $20 |
| Irving | $43,556 | $20 |
| Frisco | $43,241 | $20 |

Become a Middle School Teacher In Texas
As a middle school teacher, you play an important role in shaping the future of young minds and helping to create a better society. 
Despite the challenges and demands of this profession, your dedication and hard work can make a significant impact on the lives of your students.
Continuing to pursue your calling as a middle school teacher can help foster a love of learning and inspire the next generation of leaders. 
Whether you seek to improve your teaching skills, deepen your knowledge in a particular subject, or pursue a new career opportunity, we have many resources available to support your professional growth.
Your dedication and passion for education can make a world of difference, both in your students' lives and the world at large.