A substitute teacher is an on-call teacher who fills in for a full-time teacher when they cannot be present for reasons such as illness, vacation, or maternity leave.
Do you need a degree to be a substitute teacher? No.
Becoming a substitute teacher can be a rewarding career choice for those who enjoy working with children and want to impact their community positively. It is also a great way to gain experience in the education field and potentially lead to a full-time teaching position.
So, what do you need to become a substitute teacher in the United States? The requirements can vary by state and district. Some states merely require a high school diploma or its equivalent. However, other states may require a bachelor's degree and specialized licenses or certifications.
This article will cover the education requirements to pursue this rewarding career path. So, let's dive in and explore what it takes to become a substitute teacher in the US!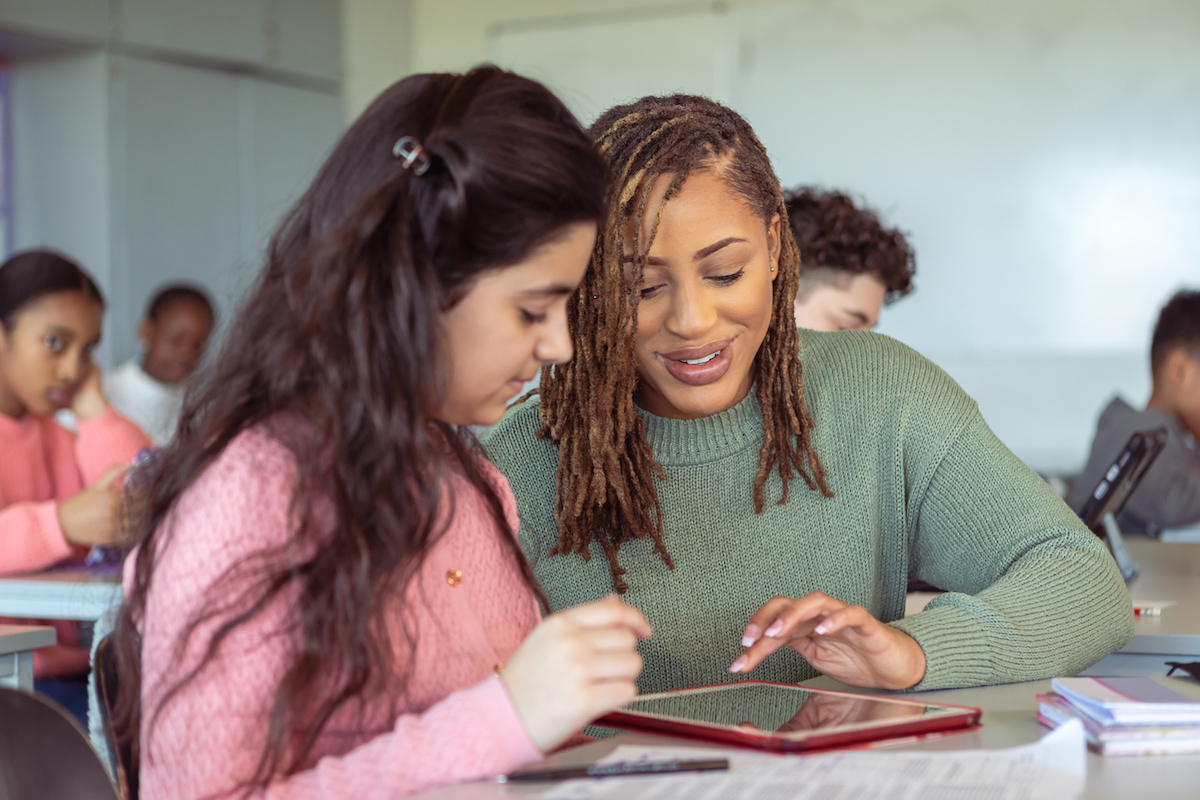 What is a Substitute Teacher?
A substitute teacher is a professional educator who temporarily replaces a regular teacher when they are absent. Substitute teachers can work for a few hours, days, or weeks, depending on the situation. 
Substitute teachers play an essential role in ensuring that students continue learning and growing even when their regular teacher is unavailable.
Some of the primary responsibilities of a substitute teacher are:
Follow the regular teacher's lesson plans to create a cohesive and consistent learning experience for students.

Manage the classroom effectively to encourage student participation, minimize distractions and maintain a positive learning environment.

Adapt teaching methods to fit the needs of each student

Supervise students in and out of the classroom, including in the halls, on the playground, and in the cafeteria

Provide in-class and at-home assignments based on the available lesson plan

For long-term substitutes: develop lesson plans and assignments consistent with the regular teacher's past lesson plans
A substitute teacher's day can vary depending on the grade level, subject, and school they are assigned to. However, some everyday tasks that a substitute teacher may perform during a typical day are:
Arrive at the school early and check in with the office staff

Review the lesson plan and materials provided by the regular teacher

Set up the classroom and prepare any necessary equipment or resources

Greet the students and introduce yourself

Deliver the lesson according to the plan and objectives

Monitor and assist students with their work and answer any questions they may have

Collect and grade any assignments or tests

Maintain order and discipline in the classroom and enforce school rules and policies

Provide feedback to the students and praise their efforts

Leave a note for the regular teacher summarizing what was covered, how the students performed, and any issues or concerns.

Clean up the classroom and return any borrowed materials or equipment

Check out with the office staff and thank them for their support
Being a substitute teacher can be challenging but rewarding. It requires flexibility, adaptability, creativity, and patience. Substitute teachers have the opportunity to work with different students, teachers, and schools and to make a positive impact on their education.
Substitute Teacher Degree & Other Requirements 
Becoming a substitute teacher could be rewarding if you like interacting with pupils and want to foster an enthusiasm for education in those around you. You will enjoy flexible schedules without the responsibilities of full-time teaching.  
However, before starting your career as a substitute teacher, you must meet specific requirements that vary by state and school district. We will explain the standard requirements for substitute teaching and why they matter. 
In most states, substitute teachers are expected to have a bachelor's degree; however, in others, a high school diploma or General Equivalency Diploma (GED) is sufficient. Some states also require a valid teaching certificate or a substitute teaching license. Certain states (e.g., Pennsylvania) require a valid teaching certificate, while others may require a substitute teaching license. Let's explore each of these requirements.
High School Diploma or GED
A high school diploma or GED is the minimum requirement for substitute teaching in some states, such as California. This requirement ensures that substitute teachers have basic literacy and numeracy skills and can follow lesson plans and instructions. 
However, many districts in these states may have a preference for candidates with higher education or relevant experience.
Bachelor's Degree
A bachelor's degree in any discipline is the most common requirement for substitute teaching in many states, such as New York. This requirement ensures that substitute teachers have a broad knowledge base and can teach different subjects and grade levels. 
A bachelor's degree demonstrates that substitute teachers have completed higher education and can handle academic challenges.
Substitute Teacher License
A substitute teacher license is a credential that authorizes an individual to serve as a substitute teacher in a specific state or district. Some states, such as Pennsylvania, require a valid teaching certificate for substitute teaching, while others may require a separate substitute teaching license with different eligibility criteria. 
Teachers who have worked in the same school district for at least three years are eligible for the Emergency Career Substitute Permit. This allows you to fill in for up to 60 days at any time. Permit holders will be restricted to a maximum of 20 days per academic year in any given special education classroom beginning on July 1, 2023.
A substitute teacher license shows that an individual has met the state standards for teaching and can provide quality instruction to students.
You should contact the local school district and check their website for more information to determine the specific requirements for your desired location.
Degree Options for Substitute Teachers
In most cases, the standard qualification for substitute teachers is a bachelor's degree, which is often optional. In some cases, substitute teachers may be able to work with a high school diploma or equivalent. Still, you need strong communication and interpersonal skills and the ability to manage a classroom.
House Bill 583 mandates that for the 2022-2023 and 2023-2024 school years, the Department of Education will grant temporary substitute teaching licenses that still need to be renewed. 
Here are the degree options for substitute teachers:
Bachelor's Degree in Education
A bachelor's degree in education is a four-year program that prepares students to become teachers. The program typically includes coursework in education theory, curriculum development, classroom management, and teaching methods. 
Students can also complete student teaching and supervised internships in a classroom setting.
Bachelor's Degree in Elementary Education
It takes four years to complete a bachelor's degree program in elementary education, which equips graduates to instruct pupils in grades kindergarten through fifth. 
The program typically includes coursework in child development, early childhood education, and teaching methods for elementary school students. 
Bachelor's Degree in Special Education
A bachelor's degree in special education is a four-year program that prepares students to teach students with disabilities. The program typically includes coursework in special education law, assessment, and teaching methods for students with disabilities. 
Bachelor's Degree in Certain Areas
In addition to the general education courses that are required for all bachelor's degrees, students who are interested in becoming substitute teachers may also want to take classes in the following areas:
Child development

Early childhood education

Teaching methods

Classroom management

Educational psychology

Special education

Assessment

Curriculum development
Students will gain the knowledge and skills to be successful substitute teachers by taking these courses.
Substitute Teacher without a Degree
You can become a substitute teacher in many states and school districts without a degree.
Substitute teaching applications are processed differently from one state and school district to the next.
The first standard option is applying to a specific school or district. This requires completing an application and uploading necessary documents, like an essay, proof of certification, etc.
Certain states may require substitute teachers to obtain a teaching license or certification. However, most districts need the following:
A high school diploma or GED

Background check

Criminal history check

CPR certification

First aid certification
Once approved to be a substitute teacher, you will be placed on a call list and notified when substitute teaching positions are available.
Teacher's Aide- If you don't have a bachelor's degree but are interested in working in a school, consider becoming a teacher's aide. Teacher's aides provide classroom assistance to teachers and can play an essential role in the learning process.
To become a teacher's aide, you must have a high school diploma or GED, and you may be required to have some experience working with children. 
Additional Enrichment Activities
Substitute teachers and teacher's aides can create additional enrichment activities for the classroom. This could include creating lesson plans, leading activities, or helping students with homework.
Here are some additional tips for becoming a substitute teacher without a degree:
Be flexible with your schedule. Substitute teachers are often called on to work on short notice, so being available to work when needed is essential.

Be patient and understanding. Substitute teachers often have to deal with various challenges, such as unruly students or working with teachers with different teaching styles.

Be positive and enthusiastic. Students can tell when a substitute teacher is excited about teaching, so it's essential to come to work with a positive attitude.
If you're willing to put in the work, becoming a substitute teacher without a degree can be a rewarding career.
Helpful Skills and Experience
Districts have more options when filling teacher vacancies if substitutes hold state teaching certifications with endorsements in various subject areas. This is because communities are often looking for replacements who can cover a variety of classes, and having accreditation in multiple subject areas shows that you have the skills and knowledge to do so.
The qualifications you need to be a substitute teacher will vary depending on the school district. The common requirements are a high school diploma or equivalent, a clean criminal background check, some background in education, such as a bachelor's degree in education or a teaching credential, and experience working with children
Interns and practicum students with experience in the classroom may also be preferred. These experiences allow you to gain hands-on classroom experience and learn from experienced teachers.
In addition to the above qualifications, several skills are desired in substitute teachers. These include:
Communication

: Substitute teachers must communicate effectively with students, parents, and other teachers. They must be able to give clear instructions, manage classroom behavior, and resolve conflicts.

Patience

: Substitute teachers will often encounter challenging behaviors from students. They must be patient and understanding and be able to de-escalate situations calmly.

Creativity:

You must be able to think on your feet and come up with creative solutions to problems. They may need to adapt lessons to fit the needs of the students or to deal with unexpected situations.

Organization

: Teachers must be able to stay organized and keep track of multiple classes and assignments. They must be able to plan lessons, grade papers, and keep records.

Time management

: Substitute teachers must be able to manage their time effectively. They must be able to plan and execute lessons within a limited amount of time, and they must be able to handle multiple tasks simultaneously.

Teamwork

: Substitute teachers must work effectively with other teachers, administrators, and parents. They must be able to communicate and collaborate with others to ensure that the students are receiving the best possible education.
If you have these skills and experience, you will be well on your way to becoming a successful substitute teacher.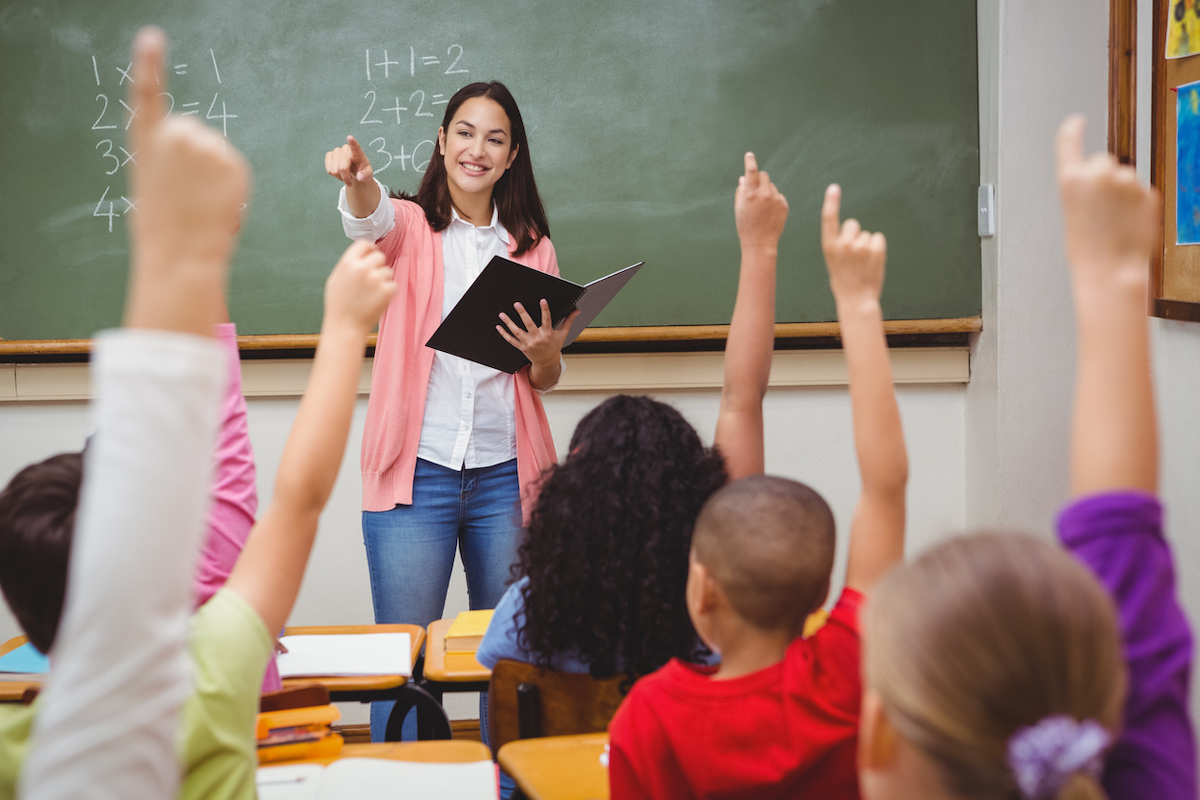 Applying for a Substitute Teacher Job
There are two main ways to apply for a substitute teaching position. We will explain these pathways and what you must do to start.
Applying directly to a school or school district
You simply contact the school district you want to work for. You can find their contact information on their websites or by calling their offices. You must complete an application form and upload documents showing your qualifications and suitability for the job. These documents may include:
An essay that explains why you want to be a substitute teacher and what skills and experience you have

Proof of certification that shows you have completed the required training and education for your state

A list of references that can vouch for your character and performance as a teacher

A resume that highlights your education, work history, and achievements
Once you submit your application, you may be contacted by the school or district for an interview or a background check. If hired, you may need to attend an orientation session to learn about the school or district's policies and procedures. You will also be added to their substitute teacher pool and be notified of any available assignments.
Applying with an organization that serves as a staffing agency
Another way to apply for a substitute teacher job is to work with an organization that acts as a staffing agency for schools and districts. These organizations have contracts with various schools and districts to provide them with qualified and reliable substitute teachers. Some examples of these organizations are Kelly Education, Swing Education, and ESS.
You can visit their website and create an account to apply with an organization like this. You must complete an online application form and upload the above documents. You may also need to take online assessments or tests to verify your skills and knowledge. The organization will then review your application and contact you if interested in hiring you.
If an organization like this hires you, you will be assigned to work in one or more schools or districts they partner with. You will also have access to their online platform, where you can view and accept available assignments, track your hours and earnings, and communicate with the organization's staff.
Salary Expectations for Substitute Teachers
As you consider becoming a substitute teacher, it's good to know how much you can expect to earn. Substitute teacher salary depends on factors such as the state, school district, certification status, and the length of your assignment. 
Here are some general guidelines to help you estimate your potential income as a substitute teacher.
In 2020, the average yearly compensation for substitute teachers in the United States was $35,250, as the Bureau of Labour Statistics (BLS) reported.
However, this figure can vary widely depending on the state and region where you work. Some states pay much more than others, reflecting differences in the cost of living and demand for substitutes.
According to Zippia, a career website, some top-paying states for substitute teachers include Hawaii, Alaska, Oregon, and California, with average salaries ranging between $40,000 and $46,000 annually. 
Some of the lowest-paying states include Mississippi, Arkansas, West Virginia, and Oklahoma, with average salaries ranging between $20,000 and $25,000 per year.
Your certification status also affects your pay as a substitute teacher. 
Some districts require substitutes to have a teaching license, a bachelor's degree in education, or a related field. For example, according to NCTQ, a research and policy organization focusing on teacher quality issues, Oklahoma City and Tulsa increased their starting rate for substitute teachers by 73% and 50% for those with a teaching license. 
Job Outlook for Substitute Teachers
According to the Bureau of Labor Statistics, the United States' substitute teachers can expect a 1.5% increase in employment opportunities through 2028. 
This is slightly lower than the average growth rate for all occupations, 3.7%. However, some factors may soon increase the demand for substitute teachers, such as retirements, COVID-19-related absences, and teacher shortages in certain areas or subjects.
Some of the industries with the highest levels of employment for substitute teachers are:
Elementary and Secondary Schools

Employment Services

Local Government, excluding schools and hospitals

Educational support services

Child care services
These industries also offer different wages and working conditions for substitute teachers, depending on the location, qualifications, and duration of the assignment. 
Become a Substitute Teacher
Are you looking for a flexible and rewarding career that allows you to make a difference in the lives of students? If so, consider becoming a substitute teacher. Substitute teachers are in high demand in many schools and districts, and they enjoy many benefits, such as:
Working with different grade levels and subjects

Having a flexible schedule and choosing when and where to work

Gaining valuable experience and skills for future teaching opportunities

Earning extra income while doing something meaningful
You can get certified today and get your substitute teaching license to start making an impact in the classroom. You will be glad you did!