Teaching certification is a credential that demonstrates an educator's qualifications and legal authorization to be a classroom teacher. 
Most schools require their teachers to hold a teaching certificate. However,  there are also institutions that do not have such a requirement. This may cause prospective teachers to feel uncertain about their educational path. 
In this article, we will delve deep into the significance of teaching certification and explore both options.
This should provide valuable additional information to help prospective teachers make informed decisions about their career journey.
What is a Teaching Certification?
Teaching certification is the official recognition by a state of an individual who has met all the necessary requirements to work as a certified teacher in the state. 
It signifies that the teacher possesses the essential knowledge, skills, and accepted professional ethics to effectively educate and support students.
In many states, the terms "teaching certification" and "teaching license" are used interchangeably, and refer to the same thing. 
They both serve as evidence that an individual has met the established criteria to teach in a particular state. 
The purpose of teaching certification is to ensure the quality and competence of educators in the classroom. Certification programs have established rigorous standards to ensure that teachers are well-prepared to meet student needs.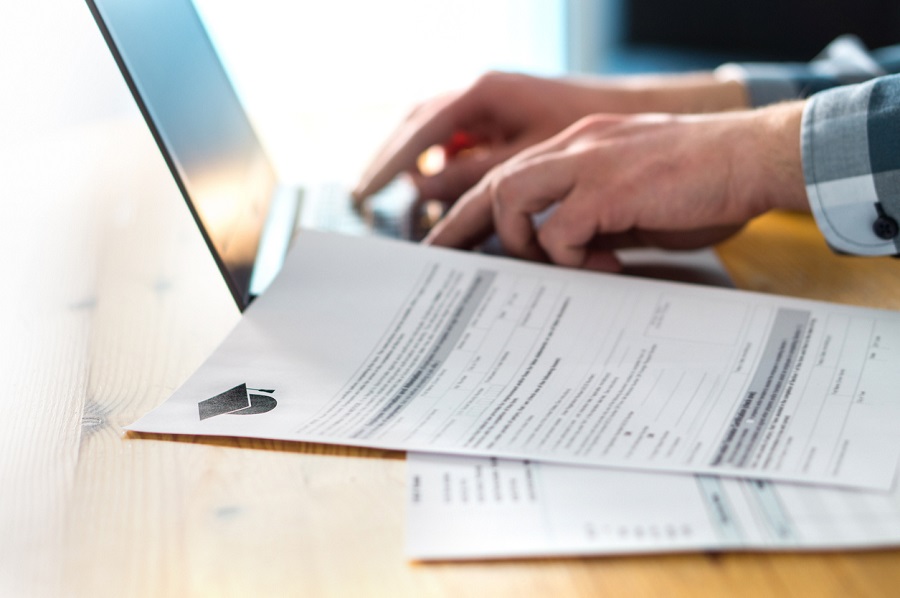 The requirements for teaching certification vary from state to state, but they commonly involve the following requirements:
A bachelor's degree from an accredited institution

Completion of an approved teacher preparation program 

Pass standardized tests, such as the Praxis exams

Undergo a criminal background check 

Hands-on classroom experience through a practicum or a student teaching placement
Aspiring teachers should pursue their teaching certification once they have completed their bachelor's degree and have a clear goal of becoming a teacher. 
Benefits of a Teaching Certification
Obtaining a teaching certificate or certification offers numerous benefits that enhance your career opportunities and professional growth:
Employment in other states:

Having a teaching certification allows you to apply for teaching positions in any state, provided you meet the other job requirements as well. 

Professionalism:

It demonstrates your commitment to meeting the standards and expectations set by the education system and your dedication to the teaching profession.

Qualifications:

A teaching certification validates your educational qualifications, and teaching skills, and gives you credibility as a qualified educator.

Confidence in the classroom:

Knowing that you are certified to teach in your state affirms your ability to meet the educational needs of your students. 

Potential for higher pay:

In some schools and school districts, certified teachers receive higher salaries or additional financial incentives compared to non-certified teachers. 

Public school employment:

In the public school system, certification is a mandatory requirement for obtaining teaching positions

Career advancement:

With a valid certification, you may be eligible for promotions, leadership roles, and specialized teaching positions within your school or district. 
Teaching Without Certification
Someone may consider a teaching position without certification for many reasons. For example, financial constraints, challenges in gaining acceptance to a teaching degree program, or a need to launch right into the workforce.
Teaching without certification restricts non-certified educators from teaching in the public school system. Therefore, if you are not a non-certified, licensed teacher in your state, you will not be eligible to teach in public schools.
There are alternative avenues however where you can still get non-certified substitute teacher jobs.
Adjunct Professor
Adjunct professors are part-time faculty members at colleges and universities who often possess expertise in a specific field such as music or foreign languages. 
They teach courses at the postsecondary level while not being required to hold a full teaching certificate or certification.
The main job responsibilities of an adjunct professor include:
Teaching assigned courses or classes within their area of expertise

Developing the syllabus, lesson plans, and course materials.

Conducting lectures, seminars, or discussions.

Assigning and grading assignments, exams, and papers.

Providing guidance and support to students.

Holding office hours to assist students with questions and concerns.

Collaborating with other faculty members and attending departmental meetings
Online Instructor
With the growth of online education, there are opportunities to teach as an online instructor or virtual teacher. 
These roles involve delivering online classes in various subjects or other technical education programs in specialized areas.
The key roles of online instructors include:
Designing and developing online courses or instructional materials.

Delivering presentations or video lessons through online platforms.

Facilitating discussions and interactive activities with students.

Monitoring and assessing student progress and performance.

Providing feedback and guidance on assignments and projects.

Responding to student inquiries and providing academic support.
Corporate Trainer
Corporate trainers work in organizations and businesses to deliver training programs and educational workshops to employees. They help enhance professional skills in areas relevant to the job and the organization's goals.
Their roles include:
Identifying training needs and designing training programs.

Developing training materials, presentations, or e-learning modules.

Delivering training sessions or workshops to employees.

Conducting assessments or evaluations of training effectiveness.

Providing coaching and guidance to employees.

Collaborating with subject matter experts or department managers.

Customizing training programs based on specific organizational goals.
Adult Education Instructor
Adult education instructors work with adult learners in community colleges, vocational schools, or adult education centers. 
They provide instruction and support to adults seeking to improve their academic skills or learn new subjects.
The responsibilities of a teaching position as an adult education instructor include:
Developing and delivering instruction that meets the needs of adult learners.

Creating lesson plans and instructional materials.

Providing a supportive learning environment.

Assessing and evaluating adult learners' progress and performance.

Offering individualized guidance and feedback.

Facilitating discussions and promoting active participation.

Incorporating real-life examples and practical applications into teaching.

Incorporating technology or other instructional tools as appropriate.
Private School Teacher
Private schools usually have their own requirements for hiring teachers. Although they still highly value certification, some private schools may still hire qualified individuals without certification based on their job qualifications, experience, and expertise in another profession or particular subject area.
Private school teachers have similar responsibilities to public school teachers. However, they vary based on the school's specific mission or educational approach. 
Their roles include:
Teaching assigned subjects or grade levels.

Developing lesson plans and instructional materials.

Conducting classes and delivering lectures.

Assessing student performance.

Collaborating with other teachers or staff members.

Communicating with parents or guardians about student progress.

Participating in school activities and events.

Adhering to the school's values, policies, and procedures.

Contributing to the school's community and culture.
Teacher Certification Types
There are various types of teacher certifications. Let's look at each briefly.
Early Childhood Education
Early Childhood Education certification prepares teachers to work with young children, from birth to around 8 years. 
The certification focuses on child development and creating a nurturing learning environment to foster a love of learning in young children.
Early Childhood Special Education
Early Childhood Special Education certification equips teachers with the knowledge to work with children who have developmental delays, disabilities, or special needs.
This certification combines early childhood education and special education to support the unique learning needs of these children.
Elementary Education
Elementary Education certification qualifies teachers to teach multiple subjects to students in elementary school from grades K-6 or K-8. 
Teachers with this certification cover subjects such as math, science, social studies, and language arts, and provide a foundation for students' academic growth.
Secondary Education
Secondary Education certification enables teachers to specialize in specific subject areas and teach at the middle school or high school level. 
Teachers can focus on a particular subject, such as mathematics, English, science, history, or foreign languages, and work with students in grades 6–12.
American Sign Language
American Sign Language (ASL) certification prepares teachers to teach ASL as a second language to students who are deaf or hard of hearing. 
Teachers with this certification work at different educational levels to give instruction and help students develop their communication skills in ASL.
Art Teacher
Art Teacher certification allows teachers to specialize in teaching visual arts to students at various grade levels. 
They develop students' artistic abilities, introduce them to different art techniques and materials, and foster creativity and self-expression.
English as a Second Language (ESL)
ESL certification equips teachers to work with students who are non-native English speakers and help them develop proficiency in the English language. 
ESL teachers use specialized instructional strategies to support language and cultural integration.
Foreign Language 
Foreign Language certification allows teachers to teach languages other than English to students. 
They focus on teaching reading, writing, listening, and speaking skills in the target language while promoting cultural understanding and appreciation.
Special Education
Special Education certification prepares teachers to work with students who have disabilities or exceptional learning needs. 
They develop specialized instructional plans, adapt teaching strategies, and provide individualized support to help students achieve their educational goals.
Steps to Getting a Teacher Certification
To become a certified teacher, there is a path that aspiring educators follow. Next, we look at the steps involved in obtaining a teaching certificate
1. Get your bachelor's degree
The first step is to earn a bachelor's degree in education or a specific subject area that you wish to teach. 
This degree provides students with a foundation in pedagogy, subject knowledge, and educational theories.
2. Complete a teacher preparation program.
After earning a bachelor's degree, you'll need to enroll in a teacher preparation program.
This program can be completed at a university, college, or university or alternative certification program. It includes coursework focused on teaching methods, classroom management, curriculum development, and educational psychology.
3. Do some student teaching. 
As part of the teacher preparation program, you will engage in a student teaching experience. 
This involves working alongside an experienced teacher in a classroom setting, allowing you to apply the knowledge and skills you've learned and gain hands-on teaching experience.
4. Take your state's required licensing exam.
Most states require prospective teachers to pass a licensing exam, such as the Praxis series or a state-specific exam. 
These exams assess your knowledge in various subject areas like pedagogy, subject-specific content, and teaching practices. Passing the exam is crucial for you to earn your teaching certification.
5. Apply for certification.
Once you've completed the necessary education and passed the licensing exam, you can apply for a teaching certificate through your state's education department or relevant licensing authority. 
The application process involves submitting an application, providing documentation of your qualifications, and paying any required fees. 
Upon approval by the state board, you'll receive your teaching certificate and credentials certificate, officially the state teacher and board recognizing you as a certified teacher.
Alternative Teaching Certification Process
Aspiring educators interested in pursuing a teaching career but did not major in education as an undergraduate, can become certified teachers through alternative teaching certification.
Alternative certification refers to choosing another way of completing the teacher preparation coursework that would be taken in an education bachelor's degree.
One common form of alternative certification is enrolling in a graduate-level teacher preparation program while simultaneously working as a teacher. 
This path allows you to earn an advanced degree, such as a Master's degree in Education, and fulfill the requirements for a teaching license simultaneously.
The benefits of alternative teaching certification include:
More flexible schedules and options for working professionals or career changers 

Accelerated timeline leading to a faster entry into the teaching profession.

Increased career opportunities for those with industry expertise or specialized knowledge.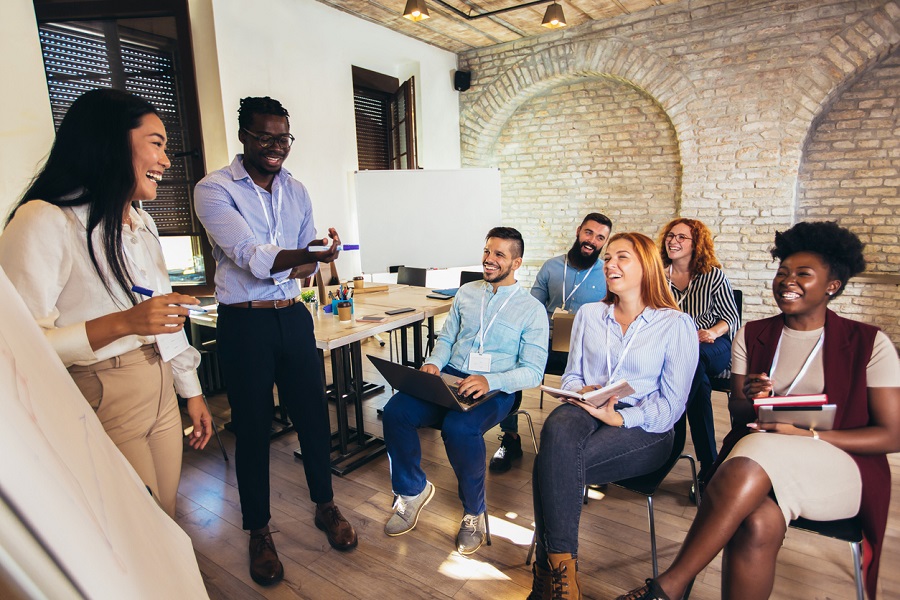 Certified vs. Licensed Teacher
The terms "certified teacher" and "licensed teacher" can be confusing because they can mean the same thing in some contexts. However, they can also indicate two different processes for teachers, depending on the state.
The term "certified teacher" refers to a teacher who has gone through the process to be legally authorized to teach in a public school. 
Some states use the term "certification" exclusively, without the use of the term "licensing," to determine authorization to teach. 
On the other hand, some states may have a separate process called "licensing" in addition to their teacher certification process.
Become a Certified Teacher
Becoming a certified teacher is a straightforward process that offers numerous benefits and pays off significantly in the end. 
Teacher certification demonstrates your expertise and validates your skills as a teacher. It also opens up a wide range of employment opportunities. 
Pursuing a teaching certificate provides opportunities for growth and allows you to connect with fellow certified educators, mentors, and experts in the field as you develop your skills.
If you want to become a certified teacher, explore the teacher certification options available for you and take a step towards starting your teaching career.