Are you looking at making a career in teaching? If yes, North Carolina is an awesome state to teach in. 
As a teacher, you will have the power to influence children's lives, inspire the next generation, and shape society. 
To be certified to work in North Carolina's public schools, you must obtain teacher certification from the North Carolina State Board of Education.
This article will guide you on how to become a teacher in North Carolina – it highlights all the essential information for this significant step in your life. 
Why Become a Teacher in North Carolina
Teaching is a rewarding career across all the states in the United States. Other than the financial stability that it offers, the honor of teaching itself is a reward. As a teacher, you get the opportunity to help students realize their potential. 
In North Carolina, added benefits to teachers include comprehensive medical, dental, and vision insurance. They are also assured of secure retirement plans and vacation time. 
Additionally, teaching offers higher than average job security due to minimal threat from technological advancement. Teachers enjoy an appropriate work-life balance as most do not work nights and weekends. They also enjoy more off days than most professions, including holidays and vacations. 
Ultimately, the ability to inspire future generations to reach higher and higher while impacting the society, is a sure reason to become a teacher.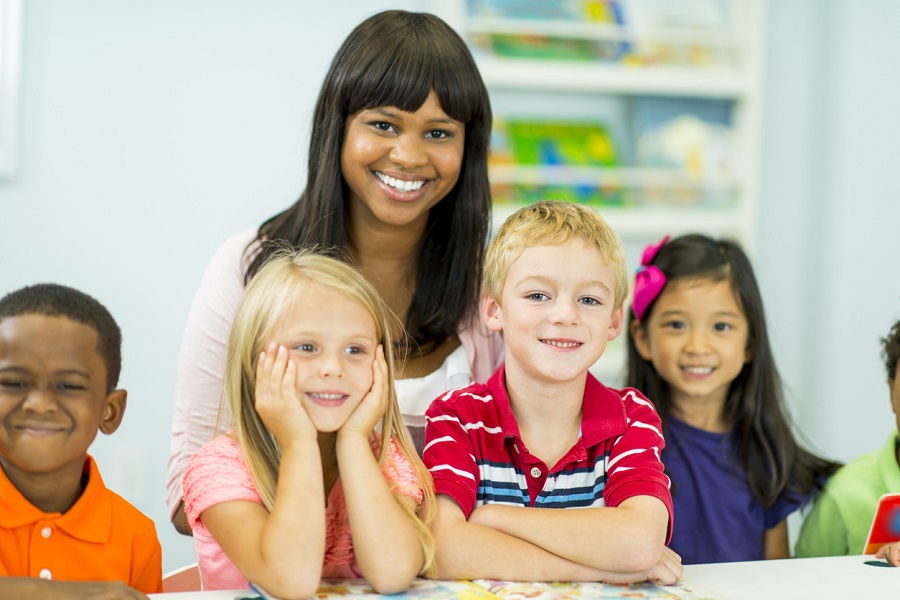 Steps to Becoming a Teacher in North Carolina
To be certified to teach in North Carolina, there are several steps to follow. The minimum requirement for all teaching programs is a bachelor's degree and proof of completion of a state-approved teacher preparation program. 
You also have to pass a background check and examinations specific to the state and the subject matter you plan to teach. 
Here are the steps you need to become a teacher in North Carolina
1- Earn a bachelor's degree.
North Carolina accepts regionally accredited degrees from other colleges and universities. Also, your bachelor's degree should be in a field closely related to the subject area and grade you wish to teach. 
Teaching certificate areas include:
Kindergarten

Elementary level (grades k-6)

Middle school (grades 6-9)

Secondary level (grades 9-12)

Special subject areas (k-12)

Exceptional children (k-12)

Vocational education
If you'd like to change careers, you can apply for certification once you have completed an approved teacher preparation program and passed the North Carolina Teacher Certification Program. 
 2- Determine your teaching area.
Choose the teaching license you want to acquire depending on what you want to teach and the grade level you want to teach. 
Applying for a license in a high-demand teaching area such as math, science, special education, and elementary education gives you more job opportunities. 
3- Apply to teaching programs and enroll.
Apply and enroll in teaching programs that offer your chosen licensure option. 
However, many programs combine teaching licensing with a bachelor's degree, so this option will allow you to get licensed as you finish your undergraduate coursework. 
If you already have your bachelor's degree, you can consider several licensing programs.
Licensure-Only Programs- These programs are for prospective teachers who are not employed by any public schools and have earned at least a bachelor's degree from a regionally accredited college or university. 
Here, you can apply for a Professional Educators License to allow you to teach in public schools in North Carolina. You may be required to complete approximately 30 credit hours -depending on the degree program pursued previously. 
Residency Licensure Programs- The North Carolina Residency Licensure Programs allows you to teach on a provisional basis as you pursue a valid professional educator license. The one-year Residency license is renewable twice in a 3-licensure cycle and corresponds to your qualifications. 
An approved Educator Preparation Program (EPP) will be used to measure your suitability for the licensure program. 
4- Meet North Carolina teacher testing requirements
Just like the teaching requirement in different states, you must pass the North Carolina education department examinations. The exams measure your preparedness to teach and manage your classroom. 
The assessments will include the content examination and the teaching portfolio.
The content examination includes the Praxis Core Test. This measures your math, reading, and writing knowledge, areas deemed core for all educators. In North Carolina, individuals with satisfactory ACT or SAT scores are exempted from Praxis I testing. 
Also, teacher candidates must take the Pearson Tests for Licensure. See our comprehensive guidelines on the North Carolina Test Licensing Exams. 
The tests are set according to your teaching program. Some programs require you to take the content exam before you enroll, and others shortly after you commence your program. The Praxis core exam in North Carolina is taken before enrolling in restricted classes such as EDU 3150 and higher. 
Check with your program to know when you are expected to take the content exam. 
5- Submit your teaching license application to the state.
Once you have completed your teaching program and passed your tests, it is time to apply for your official North Carolina professional educator license.
Here is a list of the steps to follow in submitting your application. 
The verification of completion of the approved teacher education program and other state examinations. You require:
Original transcripts for each degree and any coursework completed are not listed on the transcript.

Evidence of passing test score(s) on the NTE/Praxis.
Create an account through the Department of

Public Instruction Online licensure system.

Submit a non-refundable teaching license application fee.
 Teacher Education Programs in North Carolina
North Carolina has over 50 approved teacher preparation programs in universities and adult education centers spread all over the state. You can find the full list of approved educator preparation programs in the North Carolina Department of Public Instruction (NCDPI).
The programs can be classified as follows: 
North Carolina Institution of Higher Education (IHE) – Public

North Carolina Institution of Higher Education (IHE) – Private

Institution of Higher Education (IHE) – Online and Not Based in North Carolina.

North Carolina Alternative Pathway (alternative model EPPs, residency only)

Alternative Pathway (alternative model EPPs, residency only) – Online and Not Based in North Carolina.
If you're looking for a career change after earning your first non-educational bachelor's degree, the most suitable options for joining the educator programs are categorized as follows:
North Carolina Alternative Pathways or 

Alternative Pathways. 
Also, candidates still in their undergraduate school may choose to complete the Educator Professional Programme along with their degree.
Teaching Licence in North Carolina
There are different types of educator licensure in North Carolina depending on the subject and the grade level you want to teach. 
Licensure Costs
The total licensing costs depend on your teaching program and the tests involved. Here is a breakdown of the costs:
Initial educator license: $70

Out-of-state initial educator license: $100

edTPA Portfolio assessment: $300

Content-specific exams: Starting at $120
Initial Professional Licensure 
The Initial Professional Licensure (IPL) is for candidates with less than three years of experience or those yet to qualify for a Continuous Professional Licensure (CPL). This certificate is only valid for a maximum of 3 years. 
To qualify for an IPL, a teacher must have satisfied the following requirements; 
Completed an approved educator preparation program (EPP).

Completed an online application at the North Carolina Department of Public Instruction (NCDPI) Online License System that includes the following documents:

College transcripts

Gotten scores from content area exams 

Out-of-state teaching licenses (if held; must be valid and current)

Official verification of EPP completion from the institution (Form V)

Other relevant forms certified by previous employers

PreK-12 teaching/teacher's assistant form (Form E)

Post-secondary clearance form (Form CE)

Non-teaching form (Form NE)

Military Instructor or Leadership form (Form ME)

Evidence of credit card payment of application fee
After successfully completing the three-year period, IPL-certified teachers can now apply for Continuous Professional Licensing.
Continuing Professional Licensure 
Unlike the IPL, the CPL requires more experience, documentation, and tests. In North Carolina, the IPL is valid for only three years, while the CPL is valid for five years. To acquire the CPL, you must: 
Have completed three or more years of teaching experience.

Pass the NCSBE teacher certification tests (The Pearson Tests for elementary and special education teachers and the Praxis subject areas examinations for middle and secondary teachers).

Submit the online Continuing Professional Licensing application.

Submit payment of the application fee via credit card.
Testing Requirements for Future Teachers in North Carolina
To be certified as a teacher in North Carolina, you must pass tests in the Praxis Subject Assessments for middle, secondary, and K-12 licensure areas. The Praxis examination evaluates the knowledge of the key academic skills for educators; math, reading, and writing. 
Candidates must meet the minimum passing score on the appropriate examinations before applying for the North Carolina Teaching Certificate. 
School districts also require you to complete a background check for employment. But, in North Carolina, you'll not be required to present fingerprints or background checks to be eligible for the teacher certification. 
In addition to the tests specific to the grade level, the student population, and the subject they want to teach, all teachers are subjected to a basic test of content knowledge and skill.
Tests for Teachers in North Carolina
The following are tests that teachers seeking certification in North Carolina must pass. 
Praxis Core
Praxis Core examinations measure academic skills in Mathematics, Reading, and Writing. They evaluate the skills and content knowledge of prospective teachers applying for teaching programs. 
The tests are computer-delivered and can be taken as a combined set or on separate days. 
Praxis II Exams
Also known as the Praxis Subject Assessment test is taken by prospective educators who want to teach the following grade levels:
Early Childhood

K-6

5-9 and

7-12
The Praxis II subject Assessment Tests consist of over 90 tests evaluating subject-specific and general knowledge and teaching skills. 
Pearson tests
If you'd like to teach in elementary education (K-6) and exceptional children's general curriculum (K-12), you must pass the Pearson tests. They consist of the foundations of reading and general curriculum tests.
Foundation of the reading test

– a computer-based four-hour long test with 100 multiple-choice questions and two open-ended questions. The pass mark is 229. 

The general curriculum tests

– Measures skill and knowledge and are two-and-a-half hours long. It is also computer-based. Its pass mark is 227. 
Those seeking licensure in North Carolina alone may only take mathematics subtests. 
Content area test
Content area tests measure understanding in common content areas such as English, Mathematics, Science, and social studies. Content such as STEM ( science, technology, engineering, and math) and humanities (a blend of English and social studies) may be combined or blended.
Subject area exams
These exams evaluate your knowledge and skill in a specific area. They ensure that teachers meet the minimum standards for their chosen subject area.
Grade-level exams
Grade-level exams evaluate your ability to teach specific grades, such as elementary or high school. They ensure you have the right skill and knowledge for the appropriate grade.
Special populations test
Special populations tests evaluate your ability to work with diverse student populations. This can be learners with disabilities or English language students.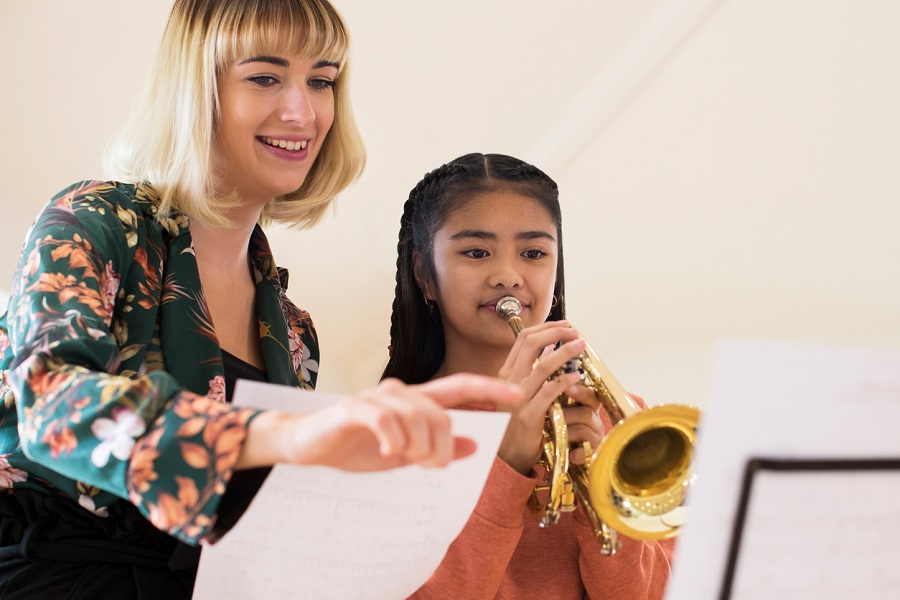 Alternative Teacher Certification in North Carolina
Alternative teacher preparation programs allow individuals with expertise in a specific subject area but who need a degree in education to teach to acquire an official teaching certificate. They are also known as non-traditional teaching programs.   
These programs are for aspiring teachers pursuing their degree program in education and would like to accelerate their entry into the classroom, saving their finances and time. Also, for career changes hoping to acquire a provisional teaching certificate and spend the least time in a teacher preparation program may opt for the alternative teacher certification program.  
Requirements for Alternative Certification
States have different alternative teacher certification guidelines. To be qualified for North Carolina's alternative teacher certification program, you must have a relevant degree or 24 semester hours of coursework in a core area with a minimum of 2.5 GPA. 
Prospective teachers must also pass the appropriate North Carolina State Board of Education-approved exams for the pathway followed to licensure. 
Types of Alternative Teaching Certifications
North Carolina's alternative teaching licensing is known as Lateral Entry. It allows individuals without a degree to begin teaching as they continue their training to become fully certified teachers. Candidates must also complete an approved teacher preparation program as part of the requirements. 
The Lateral entry program allows qualified individuals in other fields to acquire a provisional teaching certificate and continue teaching as they work on getting official licensing to teach. Individuals are certified by the North Carolina Department of Public Instruction (NCDPI) to attain lateral entry into teaching areas corresponding to their initial degree. 
The minimum requirement for the lateral entry program is a bachelor's degree. The undergraduate GPA requirement is 2.5 or five years of relevant experience. In addition, a candidate must have 24 credit hours in a teachable subject or have passed the Praxis Subject Assessments or the Foundations of Reading and General Curriculum. 
If you enter the teaching field through the lateral entry program, you have three years to complete an approved teacher education program and acquire a Standard Professional 1 (SP1) educator license. 
But, they can opt to complete a program with the assistance of the North Carolina Regional Alternative Licensing Centers (RALC). RALCs are not substitutes for teacher preparation programs but assist in identifying the requirements that must be satisfied to attain licensure, depending on the candidate's background. 
How Long Does It Take to Become a Teacher
The duration you will take to become a teacher depends on your background and the teaching program you go for. 
For the colleges that combine the licensure program with the bachelor's degree program, it might take around four years to be licensed. If you have a degree in a relevant field and want to take the licensure-only option, it can take a year or less to complete. 
If you are pursuing a master's degree and the licensure program, this may take you longer, usually between one and three years. The alternative licensure programs, or residency licensure, take 1-2 years. 
Teacher Outlook in North Carolina
There are approximately 2,624 public schools in North Carolina. North Carolina's annual job growth rate is projected at 1.6 percent. Higher growth of 2.7 percent is expected in elementary school teachers than in the middle and high school teaching levels. 
At the middle and high school levels of learning, North Carolina experiences teacher shortages in the following areas. 
Special education

Science

Math
Teaching in in-demand teaching areas gives you an opportunity for more job opportunities. Here are some in-demand teaching positions in North Carolina.
Kindergarten and elementary school teachers –

Kindergarten school teachers work with children in their early years of schooling (4 to 6 years), while elementary school teachers work with learners of ages between 6 and 11 years of age. 
Their main responsibilities involve creating age-appropriate learning activities in a variety of learning areas ranging from math, handwriting, reading, personal hygiene, social development, and critical thinking. 
High-demand areas in these levels include Birth to Kindergarten (Birth-K), Elementary Level (Grades K-6), English as a Second Language, ESL (Grades K-12), and Exceptional learners (Grade K-12)
Middle School Teachers-

Middle school teachers help build on the learning fundamentals established in lower education levels. They are in charge of learners, usually in grades six through eight.
Unlike elementary and kindergarten teachers, middle school teachers usually instruct learners through a few learning areas. They may have one specialized subject. 
Their qualifications include a degree in education or a course of study in a field similar to the subject they are teaching, a teaching certificate, and a supervised internship.
High School Teachers-

High school teachers focus on one content area, teaching multiple groups of students. They balance between managing the learners inside and outside classrooms and ensuring their needs are met. 
The minimum requirement to qualify as a high school teacher is a degree in the area of study or in a related field. They should have excellent time management and organizational skills, as well as passion and a positive outlook on the job. 
If you are interested in teaching middle or high school levels, the high-demand areas include; 
English (grades 9-12)

Language Arts (grades 6-9)

English as a second language (grades K-12)

Career and Technical Education (grades 9-12)

Exceptional Children (grades K-12)

High school Science (physics, chemistry, biology)

Math (grades 6-9 and 9-12)

Middle-grade science (grades 6-9)
Teacher Salary in North Carolina
Data from the Department of Public Instruction in North Carolina shows teachers' annual salary range is from $44,800 to $60,480. The range depends on the years of experience, the level of education acquired, and the grade level they teach. 
Here are some average salaries for teachers at different grade levels in North Carolina:
Elementary school teacher:

$43,328

annually

Middle school teacher:

$48,831

annually

High school teacher:

$48,117

annually
A teacher's grade level may also influence their job outlook. According to the United States Bureau of Labor Statistics, the expected national employment growth between 2020 and 2030 for teachers will be 7% for elementary and middle school teachers, while high school will increase by 8%.
Getting more experience puts a teacher in a position to earn more. The salary projections above are for teachers with bachelor's degrees. Obtaining a master's degree can augment teacher salaries more as this increases their annual salary range from  $48,000 to $65,880. 
Ready to Teach in North Carolina?
Teaching is a rewarding profession for many due to the giving nature of the job, the job security that comes with it, and the paid leaves that teachers enjoy. 
North Carolina teachers enjoy extra perks like family medical cover, state health plan coverage, longevity pay, personal leave, 1 to 2 vacation days per month, and an elaborate retirement plan.
Licensure for teachers is important as it provides the state and the public with the assurance that they have met the teaching standards and have demonstrated the ability to positively impact children's academic, social, and emotional growth. 
Getting licensed also puts you at an advantage of higher salaries at schools. The salary range is dependent on, among others, their total years of teaching, which will be more the earlier you obtain your official teaching license. 
Teachers of Tomorrow offers alternative teacher certification options that can help you fasten your journey of becoming a teacher. Visit us today and get your professional teaching certificate.