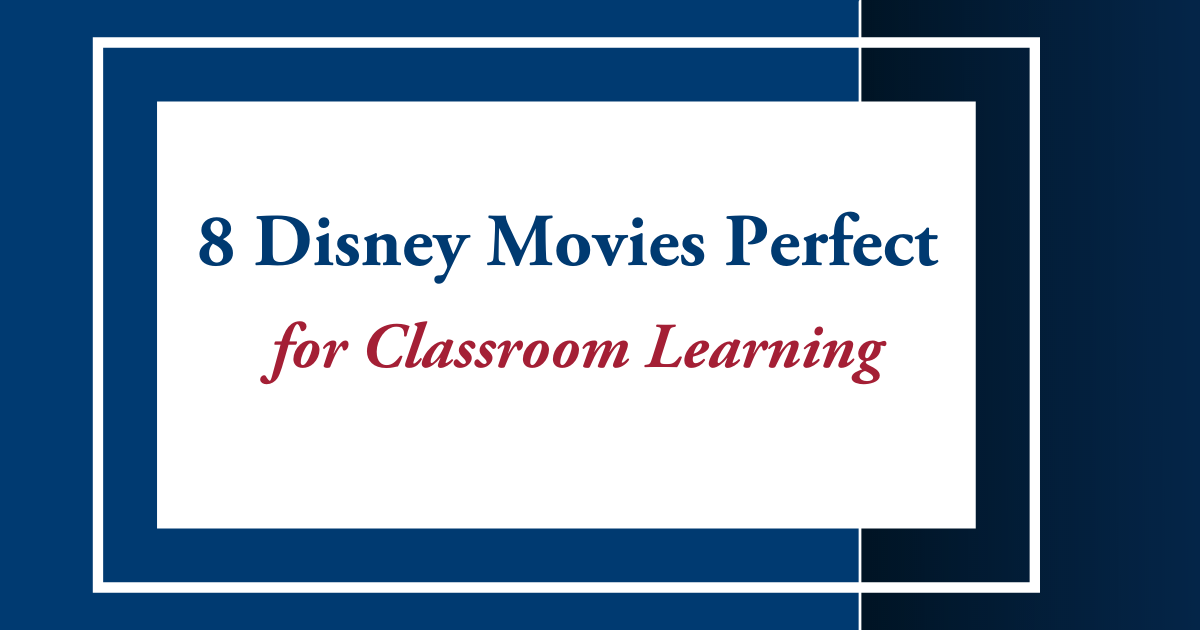 Movies are a great way to provide a fun learning experience for you and your students! The compiled list of movies is excellent examples of character, bravery, and ethics. The subject matter varies, but all movies provide educational lessons for students. Check out this list of Disney movies to watch in your classroom and what students can learn from them.
1. Lion King
This classic movie is responsible for one of the most essential life lessons about faith with the Swahili phrase "Hakuna Matata," which means, "No worries for the rest of your day." As we watch Simba grow up to be King, you can see lessons in happiness and faith throughout the film.
2. Beauty and the Beast
As you watch the movie, the theme of how true beauty comes from within is evident. The central lesson in this film is to be kind to others despite their appearance and appreciate what makes everyone different.
3. Mulan
This action-packed movie follows warrior princess Mulan, who defies stereotypes and teaches an important lesson on standing up for what you believe.
4. Aladin
Aladin explores the importance of friendship, both good and bad after a hard lesson about trust through his relationship with Jafar. He put all his trust in him only to have him betray him in the end. However, Aladin was still able to display true friendship when he set the Genie free with his last wish, choosing friendship over material possessions.
5. Pocahontas
While John Smith expected to find gold and was prepared to do anything to get it, Pocahontas showed him that he should appreciate the land as it was and be thankful for all it already gave him. This movie teaches watchers to be grateful for the things they do have instead of longing for the things they don't.
6. Lilo & Stitch
In this movie, viewers discover the true meaning of Ohana, which means family. In the film, it is taught that family means no one gets left behind or forgotten. The character Stitch quickly becomes a part of Lilo and Nani's family. Lilo never gives upon him and stays by his side even when most people wouldn't have. This story teaches a lesson in loyalty, family, and strength.
7. Treasure Planet
Treasure planet is a thrilling animated space adventure filled with relevant lessons for both children and parents. The movie is all about self-discovery in adolescence and overcoming insecurity.
8. Tarzan
Tarzan teaches a great lesson on adaptability. In the movie, Tarzan observes the newcomers and mimics their actions. He follows and learns from their culture and shows how important it is to respect other cultures appreciating what makes each different.