How many years it takes to become a teacher depends on a variety of factors. Since becoming a teacher can take a number of years, those who want to become a teacher should think about the reasons they want to pursue this career. Many enjoy working with children or are looking for variation in everyday activities. Regardless of your reason, understanding the years it takes to receive certification in this field can help to determine if this job is right for you. 
How Long Does It Take to Become a Teacher?
It typically takes an individual four to five years to become a teacher. This is primarily because a bachelor's degree is required for any grade, whether you are a preschool teacher, kindergarten teacher, high school teacher, or college teacher. Additionally, if you are interested in obtaining a master's degree prior to becoming a teacher, it can take an additional two years of education. Below are some common steps to consider when thinking through how many years someone takes to become a teacher: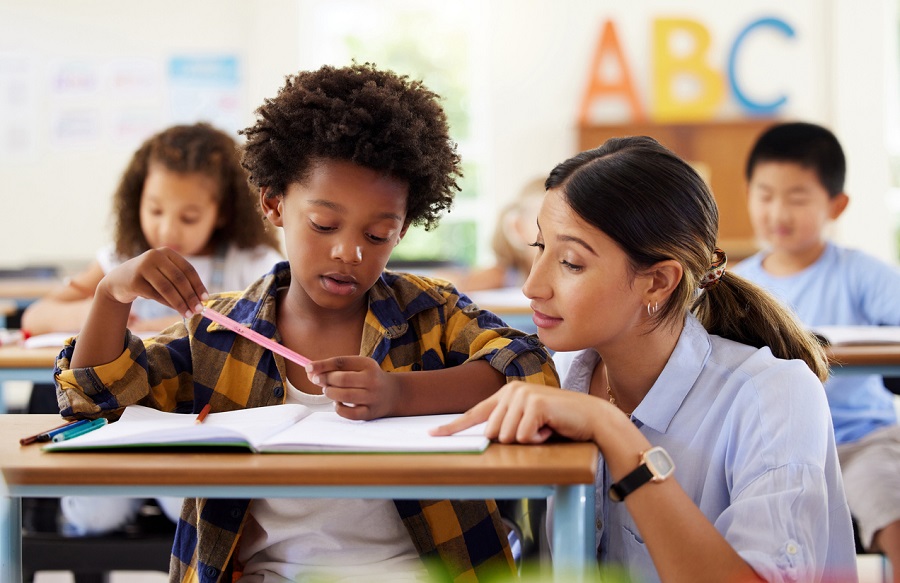 Enroll in a bachelor's degree program – Because having a bachelor's degree is one of the main requirements regardless of the kind of teacher you want to become, it is important to enroll in a bachelor's degree program. You can opt for a traditional route where you receive your degree in education, or you can choose any degree and later participate in an alternative teacher certification program. 

Demonstrate your basic competence – As a teacher, you are a role model and leader for the classroom. You must have a firm grasp on the material you are teaching, and you must set a good example for your students.

Participate in student teaching – The best way to become prepared for the classroom is from firsthand experience. Many programs require a student teaching portion that pushes you to see what it is like to be a teacher in real life. 

Take the teacher certification test – In order to demonstrate that you have the necessary skills required to become a teacher, you must take the teacher certification test for the specific state you want to teach in. 
Teaching Degrees and Requirements
There are many teaching degrees and requirements to think about when you are considering becoming a teacher. Regardless of if you are a kindergarten teacher, preschool teacher, high school teacher, or college teacher, you will need a bachelor's degree. Additionally, there are a variety of specialization options. Individuals can become specialized in special education, secondary education, middle-level, education, and early childhood education. The level you choose to teach will determine the requirements necessary. 
Most states and school districts ask that individuals pass a specific teacher certification exam, sometimes called the Praxis, prior to being hired as a teacher. Another common requirement, specifically for secondary education, is to have teaching candidates select a specific field or subject to teach at a high school level. 
While you may be nervous about how many years it takes to become a teacher with a master's degree, know that your salary can change based on the kind of degree you receive. For example, having a master's degree, elementary school teachers can expect a salary range of $77,400 – $97,900 on a national basis, versus the $47,300 to $59,670 range that a teacher with a bachelor's degree receives.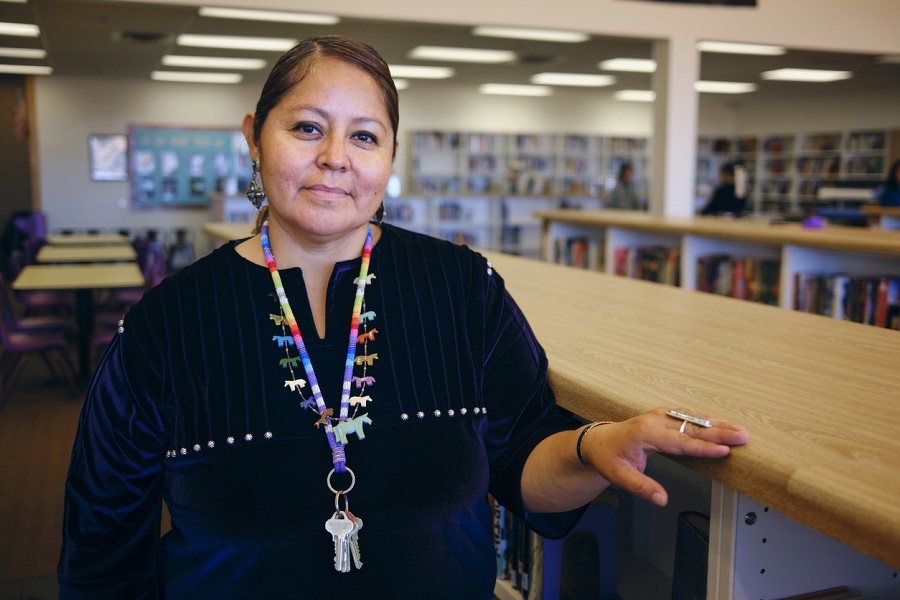 Reasons to Become a Teacher
Below are a few reasons to become a teacher and what you should consider when thinking about this profession: 
Ability to make a difference – Many individuals love the personal aspect of the job. They are able to talk with students and influence them as individuals. They can help make a positive difference in the student's lives and in others by being a good role model. 

Job security – There is a shortage of teachers, meaning, there are not enough teachers to help educate the youth. Because of this, demand is high, and so is job security. 

Fun career – When you are a teacher, no day will be the same. You will be constantly teaching new students and having to navigate different classrooms. This can lead to a very fun and dynamic work environment. 

Desirable schedule – Many teachers are able to have the same breaks as their students. They typically work during the week and do not have to work on holidays because the students will have it off. Of course, this may vary depending on the school, but it is a very desirable schedule for most. 
Becoming a teacher will always be needed because of the great impact  teachers have on the lives of their students. It is likely to never disappear or be out of demand. If teaching seems like a path that you are wanting to take, check out different certification options and kickstart your teaching journey today!