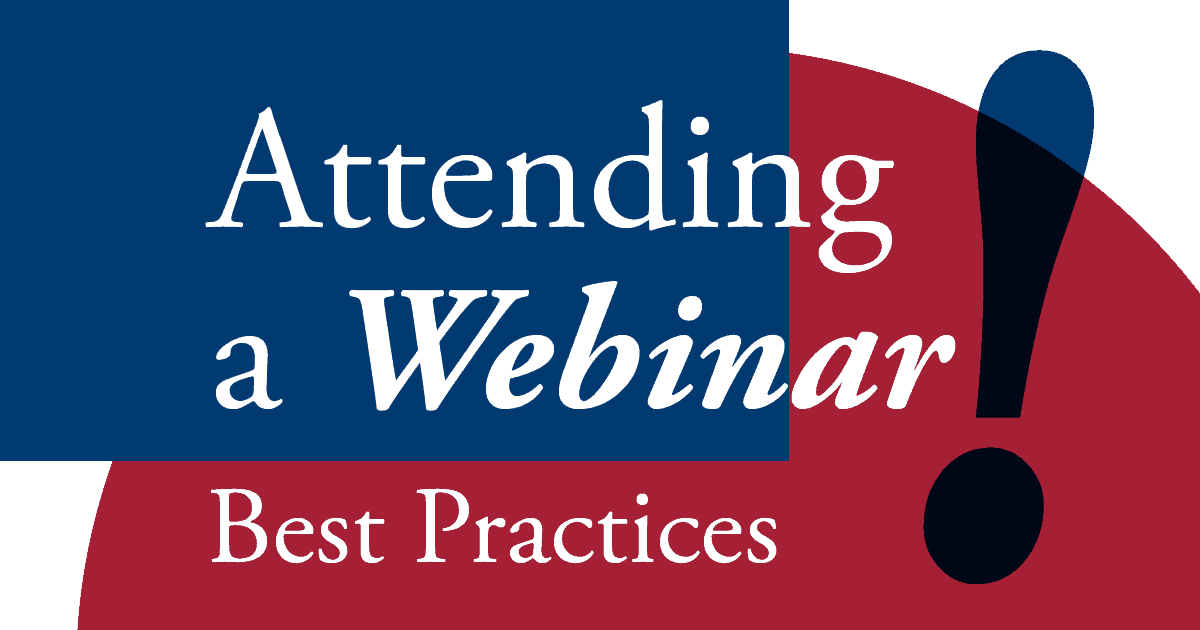 Attending a Webinar is a great way to gather information and learn about a topic of interest. These virtual events make attending them much more accessible. If you're planning to attend a webinar in the near future, make sure to get the most out of it by following these best practice tips for attendees:
Mark your calendar. Virtual events often have a way of slipping our minds. If you plan to attend an event, make sure to add it to your calendar. Be sure to pay careful attention to the time zone!
Check your email. After you register for the event, you will receive a confirmation email with more information and a link to join the webinar. Make sure to save this email.
Arrive on time. Be respectful of the host's time. You also don't want to miss any important information given out in the first few minutes regarding how the webinar will be conducted.
Mute your microphone. If you're listening to the speakers, mute your microphone if given the option. This will eliminate background noise.
Check your software. Prior to the webinar, ensure you'll be able to join without any issues. Check if you already have the software on your computer. If not, you can download it for free. Refer to the confirmation email from the host if you need more details.
Be respectful. You are attending in a free event. Questions and comments are often welcomed, but make sure they are relevant and courteous.
Take notes. You are participating in this event to learn something. Take notes, as if you were in a class.
Provide feedback. We are always doing our best to improve your experience and provide the most useful information. At the end of the webinar, take an extra couple of minutes to complete the post-webinar survey.