The teacher shortage is getting worse because we continue to produce less teachers every year.  Title II, the US DOE's data base of educator preparation programs, just recently updated with the latest statistics on enrollment and completion and they continue to show traditional educator preparation programs are not attracting people into teaching.
In the 2008-2009 school year there were 637,635 students enrolled in traditional teaching programs and in the latest year that number has dropped to 341,339 – a 46% drop in enrollment. As for program completers, they have dropped from 178,777 to 124,272 – a 30% drop.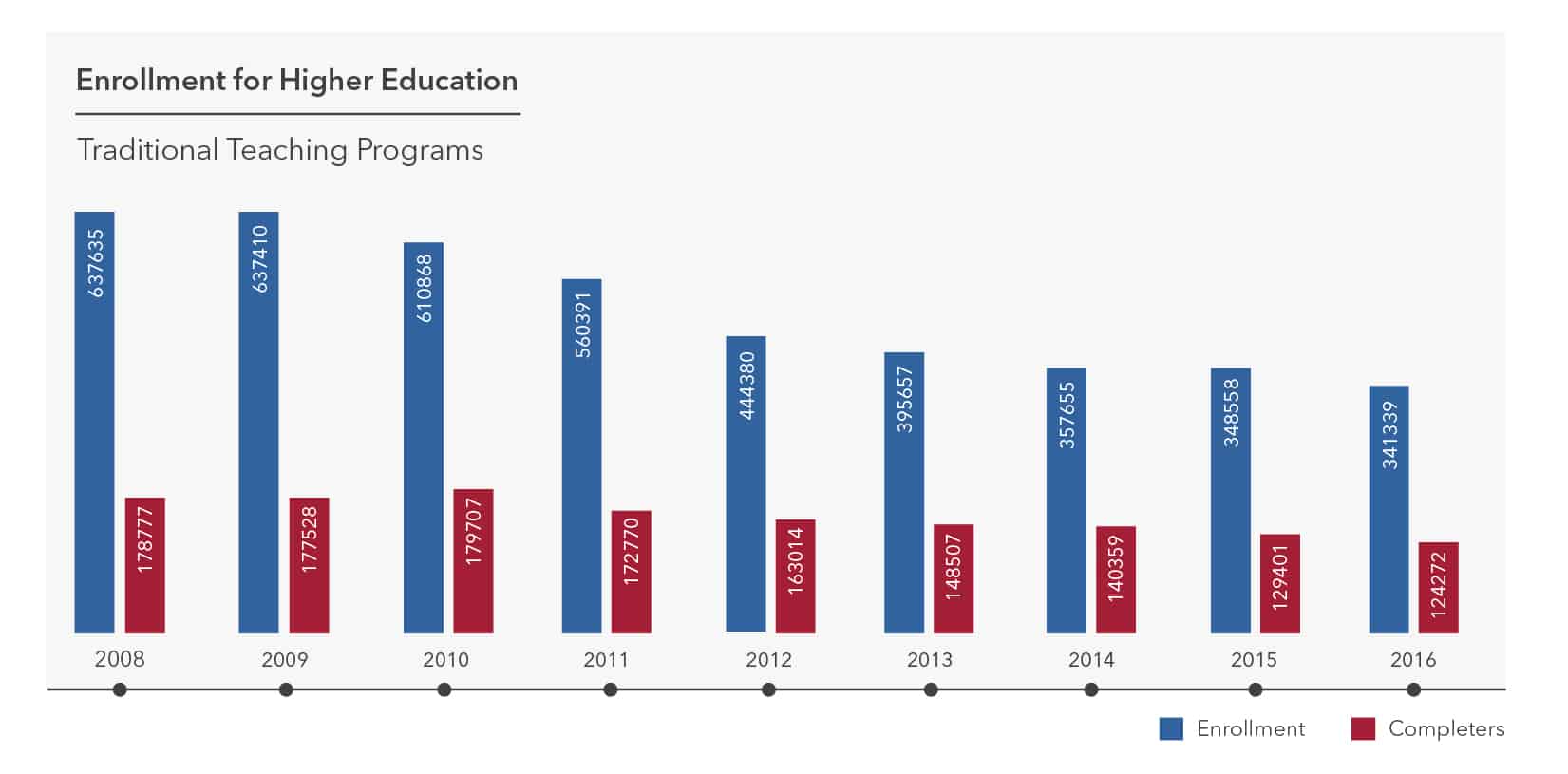 There has not been a 46% drop in student enrollment so this obviously creates a significant staffing problem for our schools.
Alternative certification programs are one solution.  Though enrollment in higher education based alternative certification programs dropped from 42,851 to 32,029 over the same period, enrollment in non-higher education based alternative certification programs almost doubled from 38,595 to 70,866.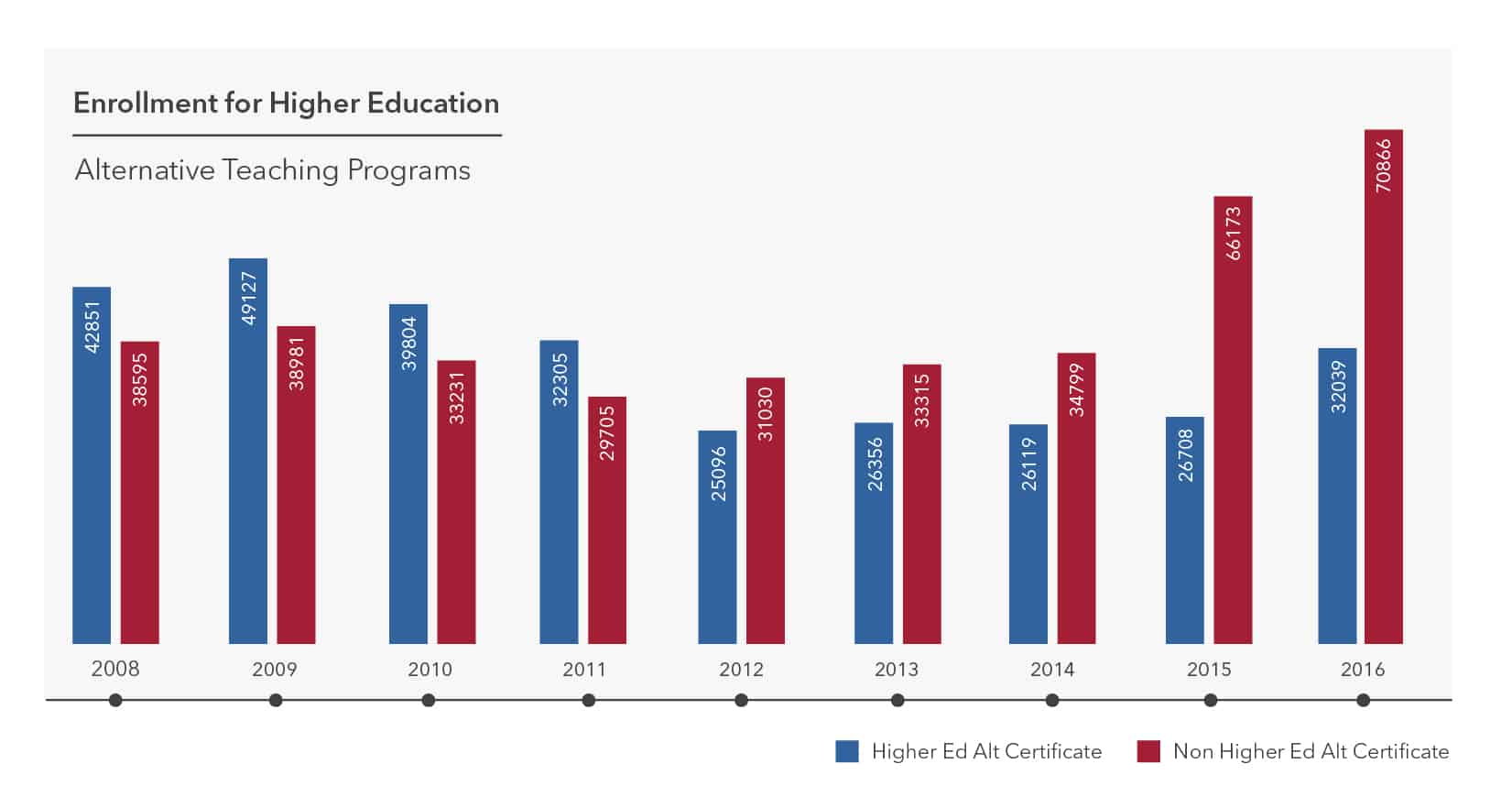 The solution to the teacher shortage is finding people who want to teach and finding a way to get them into teaching.  The Title II numbers show that there are people that want to teach and if they find a program that meets their needs the way alternative certification does, they will enroll and start to teach.
Most independent teacher certification programs provide what the potential teachers demand –
A solid recruiting process to find people who want to teach
A program that meets the needs of people that want to move into teaching
A cost effective, convenient but still high-quality method for getting into teaching.
Texas is leading the charge now getting over 50% of its new teachers from alternative certification and getting much greater diversity in the teaching workforce because of it.  A look at Title II enrollment numbers shows that less than 47% of those enrolled in Texas programs are white.  This is stark contrast to traditional teaching programs in the rest of the country where the current enrollment numbers are 71% white.
As for a positive impact on students, a look at the Texas Education Agency data on state programs show that quality or alternatively certified teachers is solid – with some programs achieving a 70% five year retention rate and ratings of these teachers are all within the range of other programs.
The most current Title II data is from the 2016-2017 school year. But the trends we have seen in educator preparation remains – traditional programs continue to lose students while non-higher ed based alternative certification programs continue to attract great people that want to teach.  Those programs become the best way to ensure that every child has a great teacher.