Elementary teachers are one of the most significant influences in a child's development. It is an inspiring vocation that introduces young students to foundational subjects. Michigan is currently experiencing a shortage of teachers. Consequently, the state has recently passed a series of bills to make Michigan more attractive to educators.  
The average elementary teacher salary in Michigan as of May 2022 was $66,130. Salary ranges can vary widely depending on the city and many other important factors, including education, certifications, additional skills, the number of years you have spent in your profession.
In this guide, Teachers of Tomorrow highlights the salaries for elementary school teachers in Michigan. We'll also share the steps you need to take to become an elementary teacher and available alternative teacher certification options.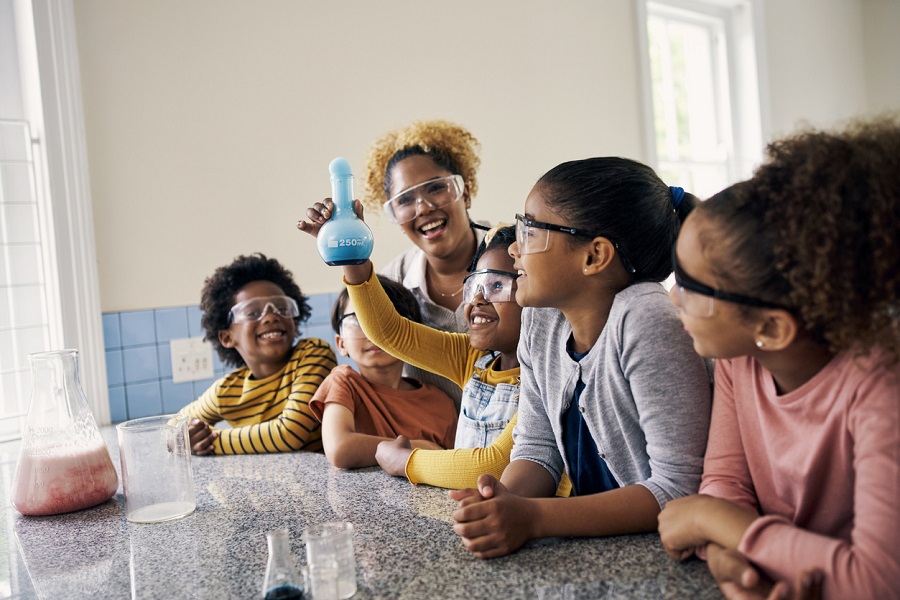 What Is an Elementary Teacher? 
An elementary school teacher in Michigan generally teaches grades K-6. However, depending on endorsements and if the students are taught in a self-contained classroom, a Michigan elementary teacher may teach up to grade 8. The flexibility allows the state to fill certain positions in rural areas or where there are shortages.
Generally, Michigan structures its teaching grade bands as follows:
Birth to Kindergarten (B-K)

Prekindergarten to Grade 3 (PreK-3)

Grades 3-6

Grades 5-9

Grades 7-12
Children in Michigan may enter kindergarten if they are five by September 1st of that school year or by December 1st if parents sign a waiver. 
Elementary school teachers in Michigan working with prekindergarten to grade 3 will be teaching a curriculum heavily focused on mathematics and literacy and teaching foundational subjects, such as science and social studies. Whereas those teaching grades 3-6 teach mathematics, literacy, science, and social studies with an equal focus. 
Successful elementary school teachers have the following skills:
Purpose

: Understanding your role and goals will provide a fruitful classroom environment and enhance the learning experience for your learners. 

Interpersonal skills

: You will work with colleagues, students, and caregivers. Building strong relationships fosters communication and inspires students.

Flexibility

: A classroom is an ever-evolving environment. A teacher must be able to adapt to meet the needs of individual students and their caregivers.



Elementary school teachers have numerous responsibilities, including the following:
Guiding children on how to interact with their peers and elders. 

Creating curriculum-based lesson plans that will inspire and motivate students.

Communicating with students' caregivers to discuss the child's educational issues and overall development. 
How Much Do Elementary Teachers Make in Michigan?
The average annual salaries for elementary school teachers in Michigan as of May 2022, according to the Bureau of Labor Statistics:
Highest salary – $85,560

Average salary – $66,130

Lowest salary – $44,810
Elementary school salaries vary in Michigan, taking into account the location of the role and the teacher's educational level, certifications, additional skills, and years of work experience.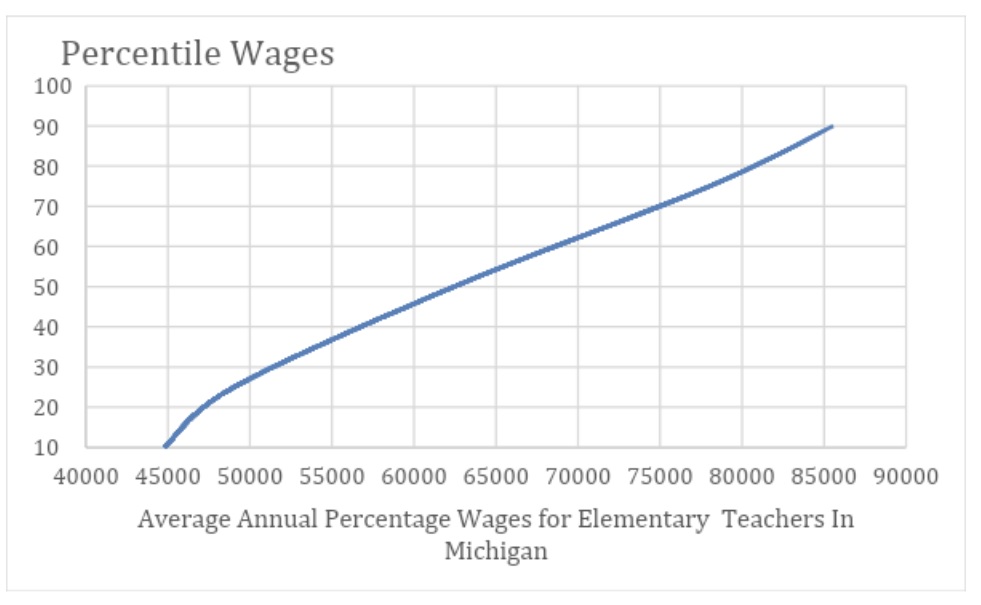 How To Become an Elementary Teacher in Michigan
Becoming an elementary school teacher in Michigan requires a bachelor's degree, as it does throughout the United States. However, each state has particular steps and rules regarding licensing and certification. 
According to the Michigan Department of Education (MDE), the following steps are required to become an elementary school teacher:
Alternative Route to Certification for Elementary School Teachers
Michigan has approved alternative routes to certification through approved providers, such as Teachers of Tomorrow. Those wishing to become elementary school teachers must select a certification program for PreK-3 or 3-6 grade bands. 
MDE's alternative route to teacher certification includes the following steps: 
Already have a bachelor's degree with a minimum of 3.0 on a 4.0 scale

Enroll in an alternative route preparation program

Pass the appropriate MTTC(s)

CPR/First Aid certification

Criminal background check
Those who meet the MDE's alternative route specifications may apply for an Interim Teaching Certificate (ITC). The non-renewable 5-year certification allows candidates to work while completing their alternative route preparation program. These programs allow candidates to complete their training at their own pace.
Alternatively, MDE has the rigorous Expedited Educator Preparation Programs. Candidates co-teach with a mentor or serve as the teacher of record under a mentor while on a valid substitute permit. In addition, they must complete coursework in their discipline area through an approved provider. 
What is the Highest and Lowest Paying Elementary School Teaching Job?
As a certified elementary school teacher in Michigan, you can work in various settings:
Public schools

: Michigan's public school salaries vary depending on the district and years of experience. The better-paying positions are typically in areas with higher standards of living.

Online teaching:

Online teaching for elementary teachers is often better paying than charter or private. However, these positions tend to require additional certification in special education. 

International schools

: Generally, international schools have a more demanding curriculum in the higher grades. Thus, the best salaries are typically reserved for high school. 

Private schools

: Michigan has over 900 private schools, offering a wide range of salaries, from some of the lowest-paid positions to some of the highest. Pay is heavily dependent on the school's admission fees. 

Charter schools

: Michigan has around 370 charter schools, mostly in urban areas, that educate approximately 10% of the state's students. They have less funding than public schools and run on a tighter budget; consequently, their teachers generally receive lower pay.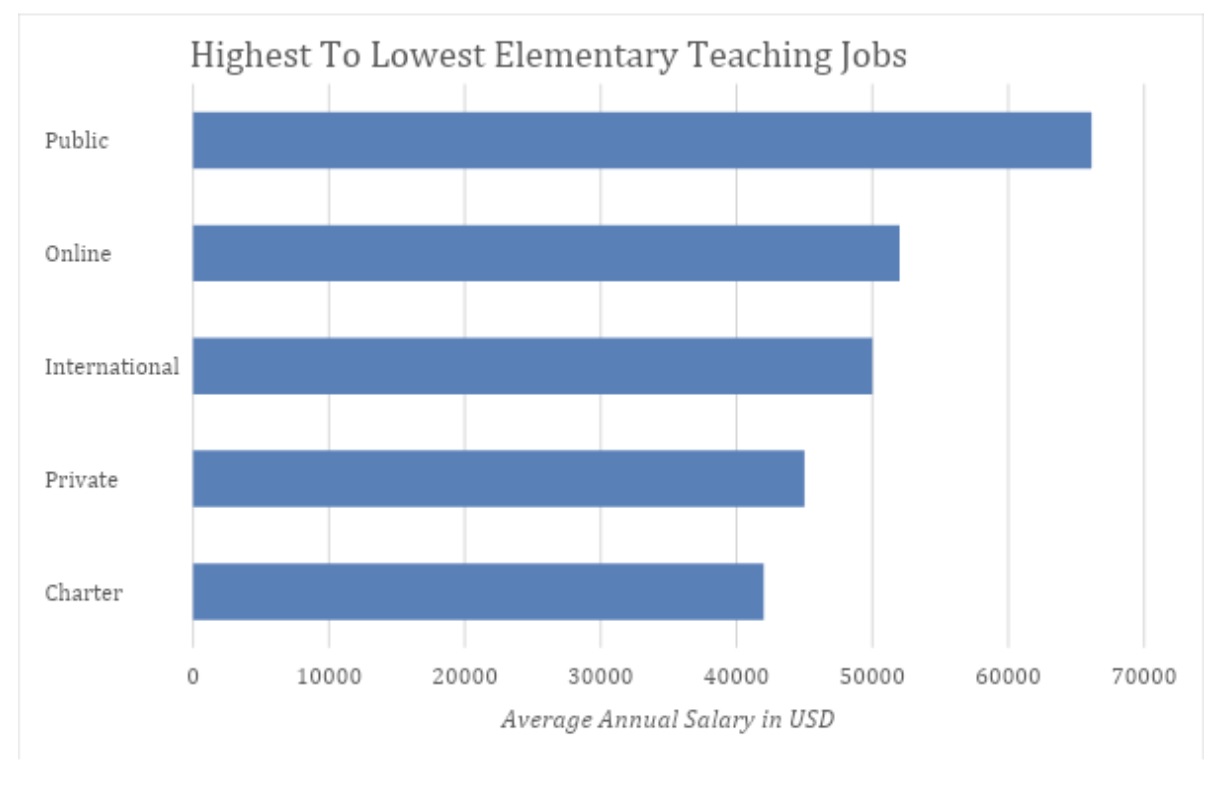 At Teachers of Tomorrow, we can't wait to help you achieve your career goal of becoming one of Michigan's top elementary teachers. What are you waiting for? Inspire the next generation. 
Related teaching careers
How to Become a Certified Substitute Teacher in 2023
How to Become an Online Teacher in 2023
How to Become a Preschool Teacher in 2023
Related Articles 
How to Become a Teacher in Michigan in 2023
Top 10 Benefits of Being a Teacher in 2023